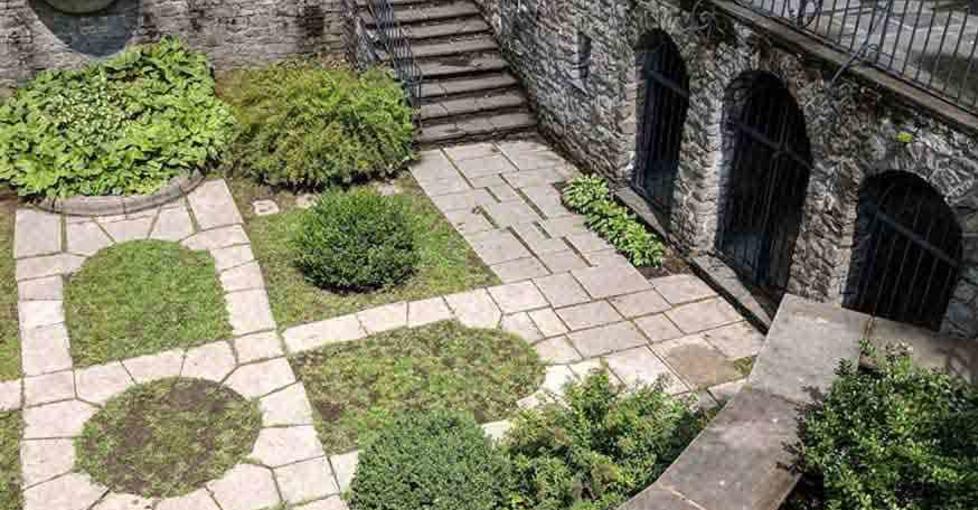 The sun is out, the trees are green, and the flowers are blooming- spring has finally arrived! After a long winter, there's nothing more exciting than watching the region burst into color. What better way to celebrate than by getting outside and enjoying all the beauty Mother Nature has to offer? Gardens and flower-centric festivals abound, and we've rounded up a few you won't want to miss.
Festivals
Rochester Lilac Festival
Rochester, NY: May 10 – 19
The Rochester Lilac Festival is the largest, free, 10-day festival in North America, making it the perfect place to kick off your seasonal celebrations. Located in Highland Park, around every corner is a delicious food truck, great band, exciting exhibit, or beautiful lilac bush (perfect for jealously-inducing photos). For craft beverage lovers, enjoy a wine tasting, beer and cider tasting and even a Bloody Mary expo. There's also live music, craft vendors, a home and garden show, parade, and 5K and 10K races.

Canandaigua, NY: June 10
Join Sonnenberg Gardens for an evening of wine, food, and music. Held in the historic mansion and gardens, this celebration kicks off Sonnenberg's Rose Month. Rose Month is held every June and is a month-long celebration of the peak bloom period of the Rose Garden's more than 2,500 roses. Sample wines and sumptuous foods from dozens of the Finger Lakes region's wineries and restaurants while strolling through Sonnenberg's historic gardens and mansion. It is a unique experience and not to be missed! Come prepared to bid on gift items in the silent auction. This event is for 21+ attendees.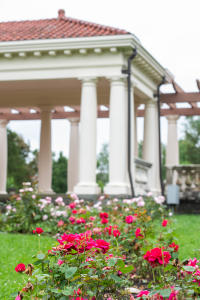 Tree Peony Festival of Flowers
Linwood, NY: May 18 – 19, 25 – 26, June 1 - 2
Every Spring, Linwood Gardens celebrates their collection of Japanese and American tree peonies as they burst into bloom. Wander through the arts and crafts style garden with stunning views of the valley below and the trees around you. Explore the summer house, pools, fountains, and more. Entry includes a suggested donation of $10, or $15 for a historical tour.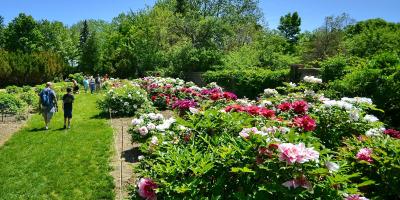 Gardens
Lavendel Fields
Apalachin, NY
A member of the Tioga Arts and Agriculture trail, Lavendel Farms is a picture-perfect lavender farm just begging to be explored. Established in 2013, visitors can wander and take photos in the fields before heading to the store to shop all the lavender products your heart desires. From oils and soaps to cold packs, pillows and hair care, you can weave lavender into every aspect of your life!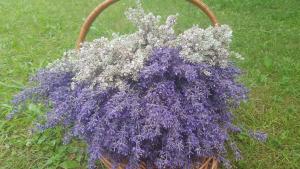 MacKenzie-Childs
Aurora, NY
Perched on a hill overlooking Cayuga Lake, MacKenzie-Childs is home to an artisan studio, store, and 65-acre farm open to the public. Explore the sprawling gardens, visit with the farm animals who live on-site, and stay for a tour of the 1800s farmhouse, decorated completely in MacKenzie-Childs furniture and décor.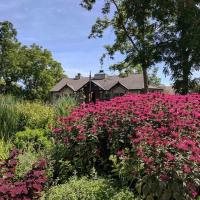 Sunken Garden at Warner Castle
Rochester, NY
Tucked away in Highland Park Conservatory, this hidden gem is unknown to many- even some locals. The residence was built in 1854, and the land was donated to the Park in 1907. The Sunken Gardens were added in 1930 and have remained almost untouched since then. Catch a glimpse of the gothic-styled Warner Castle on your way down. Wandering through the gardens may make you forget you're just blocks away from Rochester's downtown.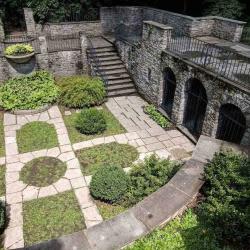 Mills Rose Garden
Syracuse, NY
Planted and maintained by the Syracuse Rose Society, Mills Garden includes more than 3,000 rose bushes and offers visitors many unique varieties. The garden is located in Thornden Park and set high on a hill with scenic views overlooking Syracuse University. Visitors can explore 3,850 plants and more than 360 varieties of roses.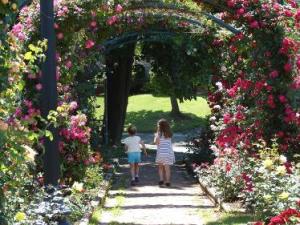 Wherever you are in the Finger Lakes this Spring, be sure to stop and smell (and admire) the flowers- you'll be glad you did!