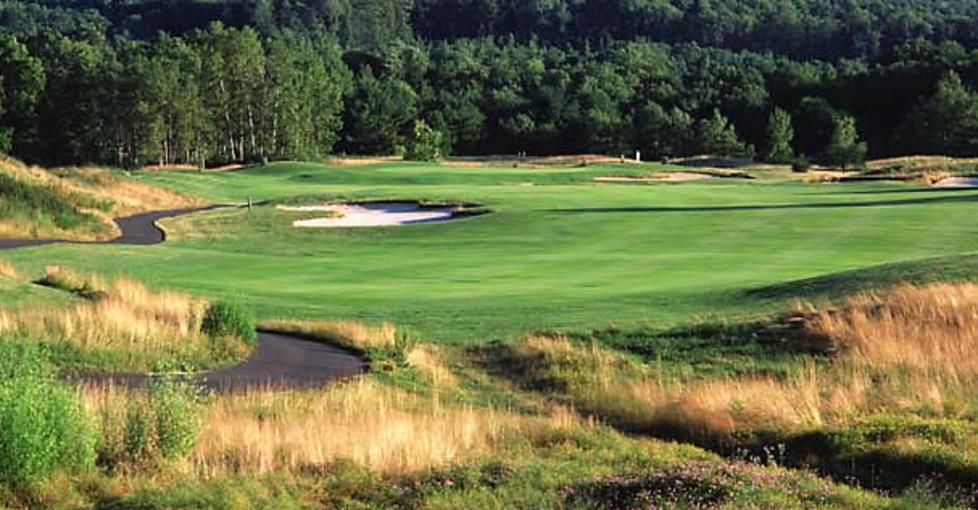 Whether you're a serious golfer or just playing for fun, the Finger Lakes has more than a few amazing golf courses worth experiencing on your next vacation. You'll find them lakeside, in small towns, as part of larger resorts, and more – offering championship layouts, new experiences and challenging courses that are prime for play.  
In no particular order, a few of our favorites in the region include:  ​
1. Bristol Harbour, Canandaigua, NY – This 18-hole Robert Trent Jones Championship Golf Course is situated next to Canandaigua Lake, at the beautiful Bristol Harbour Lodge and Golf Club. The front nine holes follow the water with open views, while the back nine take golfers into the woods, surrounded by impressive natural scenery. After hitting the green, players can head to the self-proclaimed "19th Hole," the Tavern at the Point restaurant for a meal and libations. You'll feel like you came out with a win no matter which way you look at it!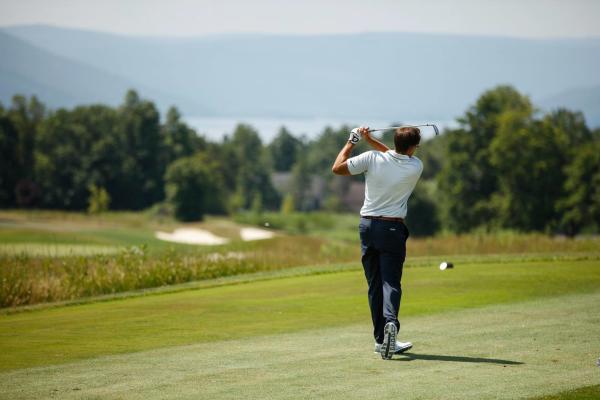 2. Seneca Golf Club, Baldwinsville, NY – Leisure and peaceful play come in droves at Seneca Golf Club. A nine-hole public golf course and driving range, featuring finely manicured greens, and landscaped with sand traps and slopes to provide some sporting challenge. For those looking to continue their day or hone their skills, strategically located tee boxes allow for eighteen-hole game play. The kitchen opens at 11:00am daily, so golfers should bring their appetite or plan to relax with a refreshment post-play.  
3. Fillmore Golf Course, Locke, NY – Conveniently situated between Ithaca, Auburn, and Cortland, NY, Fillmore offers 18-holes overlooking stunning Owasco Lake. With 5,600 yards from the longest tees and a par of 71, this short layout course will provide a fun golf outing for just about everyone. More than a course, golfers will find a driving range, pro shop, restaurant and bar on-site. 
4. Willowcreek Golf Course, Big Flats, NY – Willowcreek boasts 27-holes on its course, located in the picturesque valley of the Southern Tier. It is the area's only family-owned golf course, also with a full driving range and a junior course aptly titled "The Chipper." After a round (or two) of play, Gabe's Grille on-site serves up great food for all. Called the "available & affordable" golf course in the Southern Tier, it's a must-visit for when in the area or if looking for something a little different.  
5. Ravenwood Golf Club, Victor, NY – Another championship pick is the 18-hole course at Ravenwood, selected as the "Best New Public Course" in America. It was also the site of the 2004 U.S. Open qualifier and host to more than a few USGA & PGA qualifiers. Bent grass trees, greens, and fairways characterize this course – but with five sets of tees on each hole, Ravenwood can suit golfers of all skill and experience levels.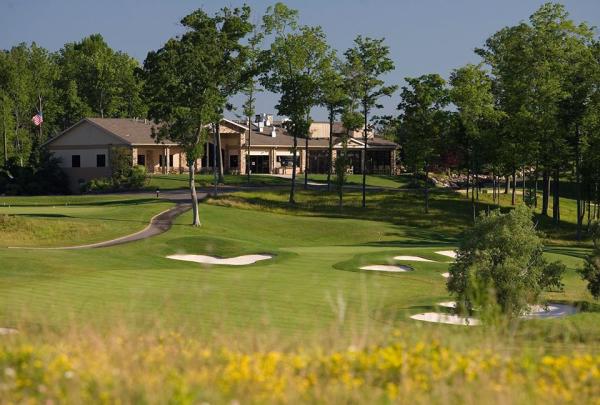 6. FarView Golf Course, Avon, NY – In the heart of the Genesee Valley, FarView Golf Course is a Scottish links style designed course featuring rolling hills and manicured fairways. Considered some of the largest and best greens in the area, golfers will find a secluded and serene area to tee off and perfect their play here. Those short on time can play a discounted 5-hole rate, while golfers with an afternoon to spare can spend it relaxing in the Club House, enjoying a cold beverage or item off the club menu.  
7. Sodus Bay Heights Golf Club, Sodus Point, NY – On the north side of the Finger Lakes Region overlooking Sodus Bay sits the Sodus Bay Heights Golf Club. An 18-hole course situated in Robert Trent Jones' former hometown, this area is said to have shaped his legacy and inspired a young Jones to become a world-renowned golf architect. In fact, he began his legendary career by serving as the first golf professional at this very course. Golfers can learn more about his legacy by playing at Sodus Bay – an experience true fans aren't soon to forget! 
8. The Links at Hiawatha Landing, Apalachin, NY – Ranked 35th nationally by Golf & Travel Magazine, and 6th regionally by Golf Magazine, The Links at Hiawatha Landing is a course reminiscent of the legendary circuits of Great Britain – rolling hills, windswept sand bunkers, ornamental grasses and more. 18-holes (with no blind spots) present a challenging course, and the 17th and 18th holes are said to be some of the most exciting finish holes anywhere around. Situated along the banks of the Susquehanna, golfers shouldn't overlook this hidden gem. 

9. Mark Twain Golf Course, Elmira, NY – Designed by Donald Ross, the 18-hole regulation course at Mark Twain offers a challenging and exciting game of golf. In fact, GolfWeek rated the course #15 in the state in 2016 – against other competitive courses in Cooperstown, Saratoga, and Montauk Point, NY. Tee up and test your game, then grab a bite at the Snack Bar, with specials like the "Donald Ross Burger" or "Greater Greensboro" wrap.  
Intrigued? This is only the beginning. Dozens of other courses and golf areas await in the Finger Lakes region – sure to keep you teeing off for days. Search "golf" on our website for the full list, or head to our Outdoor Activities page for more active ideas perfect for planning your next getaway.