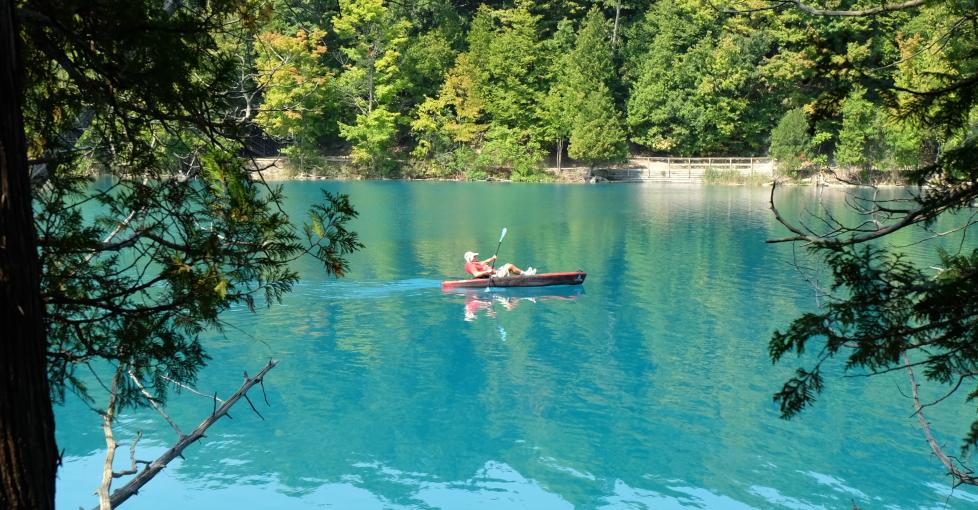 This is your moment to daydream. While you are doing your part and staying home, take a moment to be inspired by all the scenic wonders of New York's Finger Lakes region. The Finger Lakes region has an endless number of beautiful sites, from state parks and hiking trails to waterfalls and sandy beaches! Take a moment to dream about these amazing state parks found across our region and take comfort knowing you will be back to them before you know it.
Fair Haven Beach State Park in Cayuga County is located on the eastern shore of Lake Ontario. The public lakefront has towering shoreline bluffs and 1500 feet of beautiful sand beaches. To dream of Fair Haven Beach State Park is to dream of fishing, swimming, boating and camping.
A natural corridor from Schuyler County to Chemung County, the Catharine Valley Trail follows the old Chemung Barge Canal towpath and sections of the abandoned Northern Central Rail lines. The route is 12 miles long and is perfect for walking, biking, or skiing. Imagine having your own personal wooded highway where you can get some exercise and explore this beautiful region.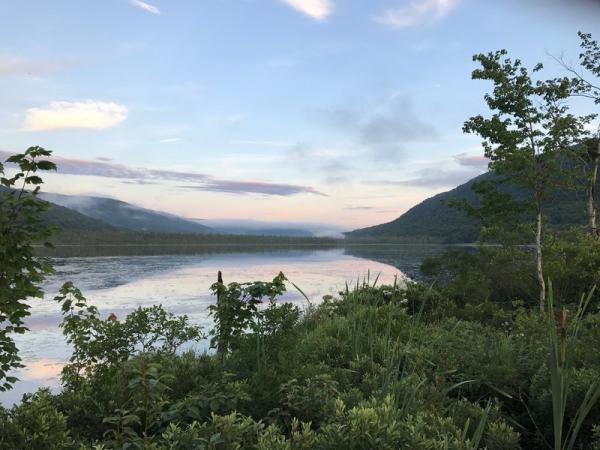 Photo from HikingProject.com
Spanning 5,284 acres in Onondaga and Cortland County, Morgan Hill State Forest has over 11 miles of rugged trails perfect for the true hiker. On a hike through Morgan Hill State Forest you will see wooded gullies, cross seasonal streams and pass through a mixture of deciduous and conifer forests. For those dreaming of an outdoor challenge, Morgan Hill State Forest is the perfect place to visit once we are able to.
Letchworth State Park in Livingston County is known as the "Grand Canyon of the East." Sixty-six miles of hiking trails along the Genesee River make the park an outdoor oasis. The river roars through a gorge meaning visitors to the park enjoy the breathtaking sites (and sounds!) of three major waterfalls. Hiking isn't the only option at Letchworth - other activities include horseback riding, biking, kayaking, white water rafting and hot air ballooning.
Located in Monroe County, Hamlin Beach State Park is the perfect place to imagine your summer getaway. The park is defined by its clear water and sandy beaches along Lake Ontario, as well as its 10 miles of hiking and biking trails. The park is also a popular place for camping, with 264 tent and trailer campsites.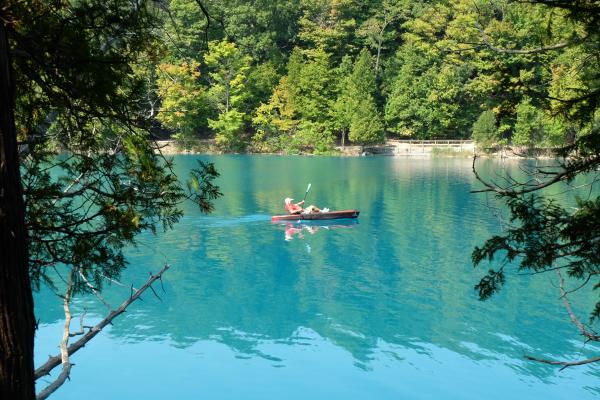 Photo from Visit Syracuse
You can't visit Green Lakes State Park in Onondaga County without visiting the two glacier lakes that give the park its name. Green Lake and Round Lake are meromictic lakes, meaning the top and bottom layers of the lakes don't mix, which allows for their stunning green color. The park features miles of hiking trails, a renowned golf course and boat rentals for those looking to explore the lake up close.
The Hemlock-Canadice State Forest in Ontario County is one of the few places where you can explore the shores of a Finger Lake without a single sign of development. Close your eyes and imagine paddle boarding through the tranquil water of these lakes. No houses, no boat traffic, just pure, untouched nature the way it was meant to be.
Watkins Glen State Park in Schuyler County is one of the most famous and visited state parks in the Finger Lakes. Watkins Glen's stream descends 400 feet over the course of two miles, generating 19 awe-inspiring waterfalls along the way. Imagine walking the gorge path, winding over and under the waterfalls, taking in all the natural wonders along the way.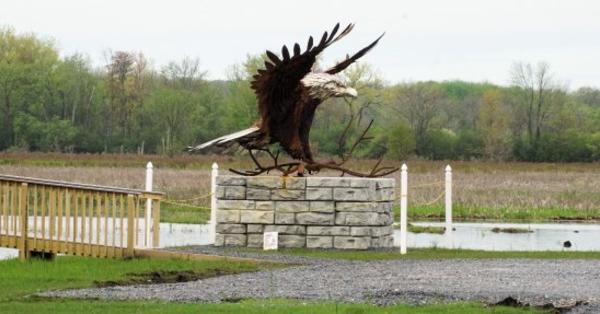 Photo from TripAdvisor
Located in Seneca County, the Montezuma National Wildlife Refuge is a wildlife preserve encompassing part of the Montezuma Swamp. Montezuma is situated in the middle of one of the most active flight lanes in the Atlantic Flyway and provides resting, feeding, and nesting habitat for waterfowl and other migratory birds. Montezuma is just the place for those looking to experience wildlife in its natural habitat.
Stony Brook State Park is a 568-acre state park in Steuben County defined by its rugged gorge and three major waterfalls. Visitors can hike, swim, camp or picnic while enjoying all of the park's scenery.
Two Rivers State Park in Tioga County overlooks the Chemung and Susquehanna Rivers, hence the park's name. Two Rivers State Park has hiking and biking trails ideal for those dreaming of escaping into nature. The trails wind through woods, along a creek, up steep forested slopes, along the banks of a reservoir, and across open hilltop meadows.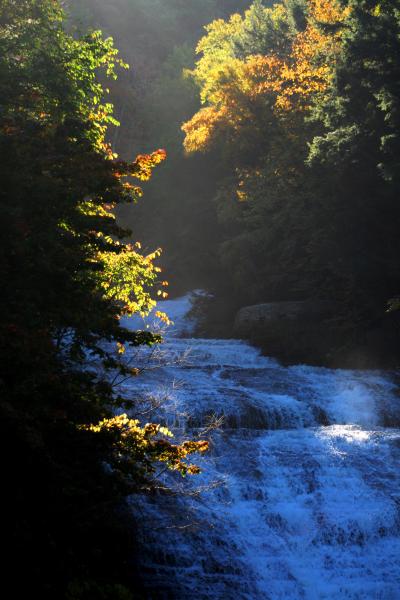 Photo from Coachride.com
Located in Tompkins County, Buttermilk Falls State Park gets its name from Buttermilk Creek, which descends more than 500 feet in a series of cascades and rapids. The creek ends in a natural pool where visitors can have a relaxing swim after hiking one of the five trails through the park.
Chimney Bluffs State Park in Wayne County will transport you to another world. Located on the south end of Lake Ontario, the park is named for its large clay formations at the water's edge. Visitors can take in these stunning bluffs from the park's four miles of hiking trails.
Located in the heart of wine country, Keuka Lake State Park in Yates County has views that some only dream about. The park offers views of vineyard covered slopes and the beautiful Keuka Lake. Swim, hike, camp and picnic in this lakeside oasis.
You might not be able to visit all of these places right now, but none of these natural wonders are going anywhere. They are all awaiting your return and will be ready for you when the time is right. Right now, this is your moment to daydream and look forward to brighter days ahead. 
Music credit: Sunshine (version 2) by Kevin MacLeod
Link: https://incompetech.filmmusic.io/song/4438-sunshine-version-2-
License: http://creativecommons.org/licenses/by/4.0/