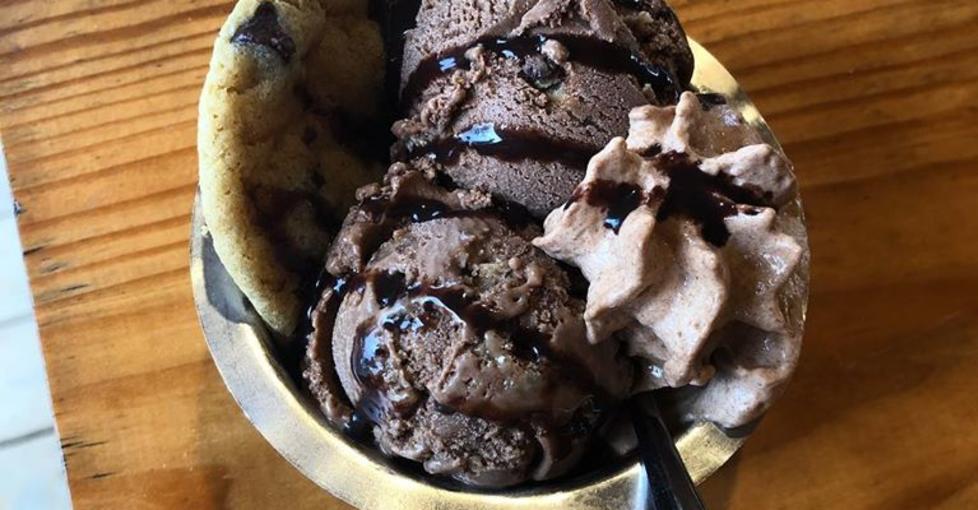 It's no secret the Finger Lakes is known for its wineries and craft beverages. With an abundance of local alcohol, many restaurants and eateries have gotten creative with incorporating it into a larger part of their menu. We've rounded up some creative and fun ways alcohol has been infused into different places in the menu, outside of the cocktail list. Whether you're looking for the perfect pairing to your favorite drink or want to expand your culinary horizons, read on for some truly mouthwatering options (and maybe have a snack nearby – it may make you hungry!).

ABSOLUT Brix-Oven Chicken - Photo by Brix Pubaria
Brix Pubaria is a local Cortland favorite, and for good reason when you see their menu. An explosion of flavor awaits, including their ABSOLUT Brix-Oven Chicken which comes drenched in an ABSOLUT Vodka white sauce. Served with veggies, fresh mozzarella, and two garlic knots, it will leave you wanting more, even when you're full!
Options abound at the Caledonia Village Inn, where they've found new ways to infuse alcohol into several of their dishes. For locals of the Finger Lakes, Chicken French may be something typical to find on a menu, but many visitors encounter this Rochester favorite for the first time during their trip to the area. A pounded chicken breast is breaded and cooked with a slightly tangy lemon sherry sauce. Rice pilaf and artichoke confit complete this dish for what can only be described as elevated comfort food. For red meat fans, the Steak Balmorale is pan seared with scotch whiskey for a hearty crust with a deep flavor. If the fish is calling to you on the menu, their salmon is grilled and topped with a local cider cranberry sauce for a sweet apple and cranberry kick. Vegetarians can also enjoy an alcoholic infusion with the Mushroom Ravioli, filled with a decadent Chablis sage cream.
Located directly across the street from the shores of Lake Ontario, Captain Jack's (as it's known to the locals) boasts an incredibly expansive menu, with a delicious and creamy beer cheese sauce made from craft brews you can have in one of several ways. Use it as a dipping sauce for their Bavarian Pretzel bites, the topping of their Hog-Tied Nachos, or the perfect accompaniment to their BBQ pulled-pork topped burger. If cheese sauce isn't calling to you, their Baked Scallops and Old Bay Broiled Shrimp both come smothered in a delicious butter and white wine sauce. One thing is for sure- whatever you order, you better come hungry!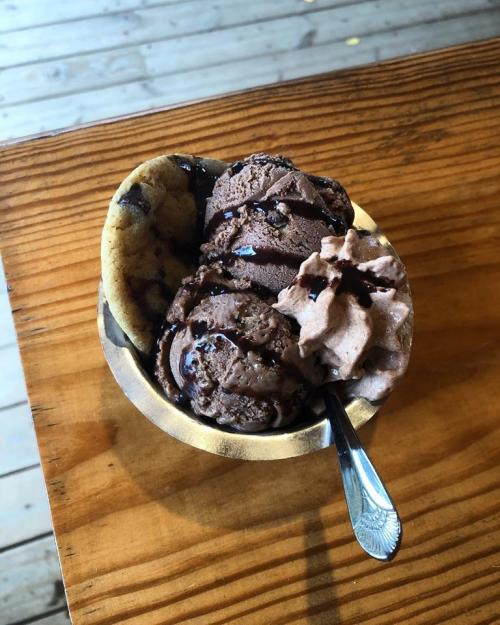 Chocoholic Wine Trail Sundae - Photo by Spotted Duck Creamery
There are many reasons to love the Spotted Duck Creamery, from the wide variety of flavors to the dairy free options, and of course the fact that the ice cream is made from duck eggs, giving it a creamy texture unlike any other kind of ice cream. But did you know they have entire section on their menu dedicated to wine trail sundaes? Five decadent sundaes with three scoops of ice cream are drizzled with wine sauce (among several other toppings). Choose from the Cookie Monster, Chocoholic, Naples Neo, Serendipity or Wide Awake!
Stop by The Ginny Lee Café at Wagner Vineyards for the incredible views of Seneca Lake, stay for the delicious menu options infused with local alcohols. If you're feeling snacky, the Fruit and Cottage Cheese plate is accompanied with an ice wine fruit dip, or try the Upstate House Salad, featuring local produce, cheddar and apple Riesling dressing, made from local Riesling. If heartier fare is calling your name, their French Onion Soup boasts not one, but two wine infusions with Wagner's own Seneca Red and Seneca White. For the entree round, their Balsamic Grilled Chicken is marinated in a mouthwatering white wine balsamic glaze or try their specialty Reuben, topped with house made Seneca Red dressing. If Chardonnay is what you're looking for, their Lakeside Chicken is an open-faced sandwich drizzled with a creamy Chardonnay blue cheese sauce. Is your stomach rumbling yet?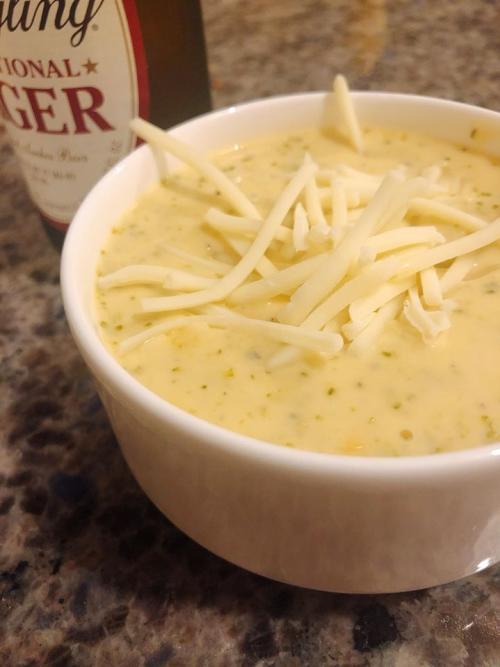 Broccoli-Cheddar-Beer Soup by The Owego Kitchen
Chili + beer = a winter dream meal. At the Owego Kitchen, their Farmhouse Brewery Chili is simmered with rotating local brews and topped with melty cheese and sour cream. Interested in a vegetarian option? Try their Broccoli-Cheddar-Beer Soup. Either option is a perfect meal to warm you from the inside out!