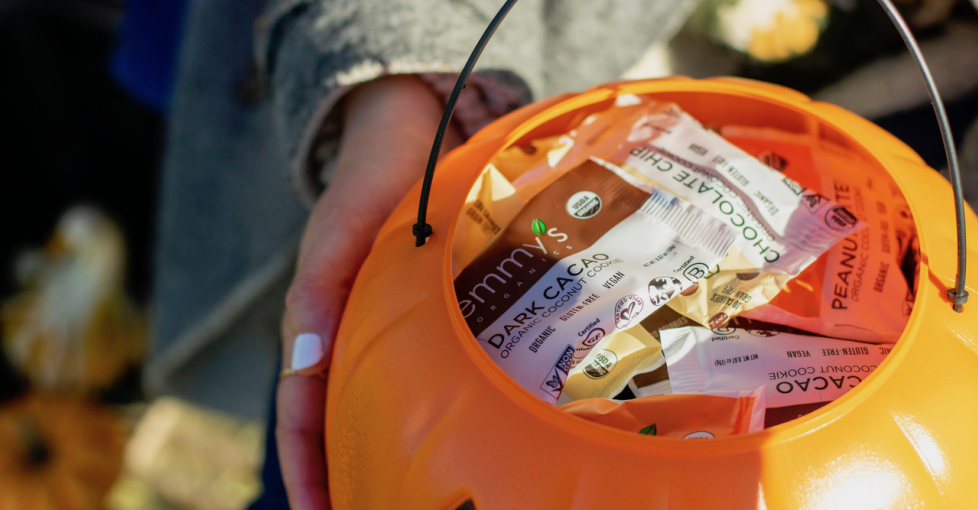 It's the season for sweet treats and candy creations – and in the Finger Lakes, we've got our fair share. From melt-in-your-mouth sponge candy to popcorn popping with the most creative flavors around, you're sure to find something to satisfy even your most serious sugar cravings.
While there are countless bakeries, sweet shops, and candy corner stores to choose from – try starting with these six suggestions: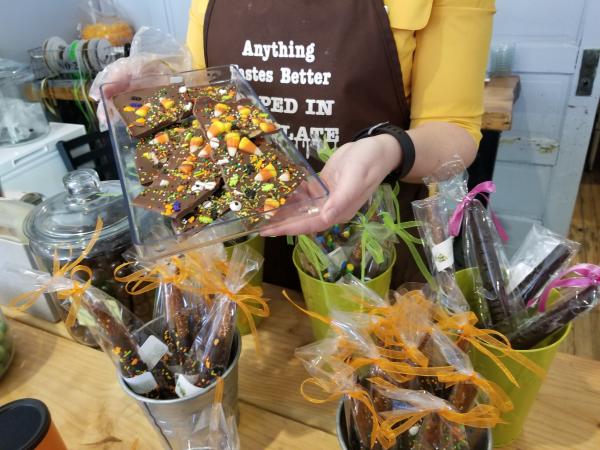 Located on The Chocolate Trail in Corning's Gaffer District, Finger Lakes Chocolates are handcrafted on site at The Source. Family owned and operated, their chocolate lounge serves a sweet line-up of chocolate bars, turtles, strawberries, apples and their signature chocolate covered grapes - yes grapes! What else could be more quintessentially Finger Lakes?
But it's their chocolate bark where The Source truly shines - sweet slabs of dark or milk chocolate filled with everything from fruit to spices to candy corn. Their Atzec bark is especially popular this time of year, sprinkles of pumpkin seeds seasoned perfectly with chili powder, cayenne pepper and cinnamon.
Gourmet Popcorn – Prima Pop (Victor, NY)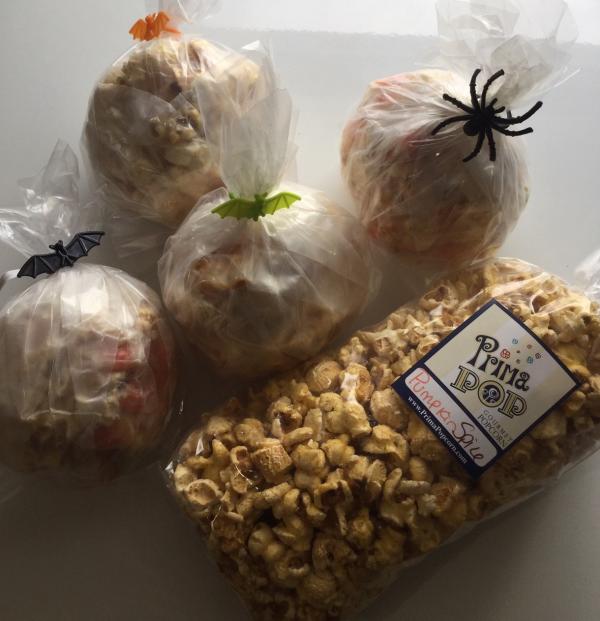 Photos Courtesy of VisitFingerLakes.com
Prima Pop is known in this area for its gourmet popcorn and unique flavors. And by flavors, we mean so much more than your usual movie-theatre-butter or caramel corn. The shop has over 26 delicious options made fresh daily – featuring out-of-the-box creations like Hot Wings & Ranch, Blue Raspberry or Wasabi pop.
This fall, they have two specialty flavors that you just can't miss. The first is a pumpkin spice popcorn that suits the season perfectly. The second takes traditional popcorn to the next level - featuring popcorn balls mixed with Oreos and kettle corn. A sweet treat indeed!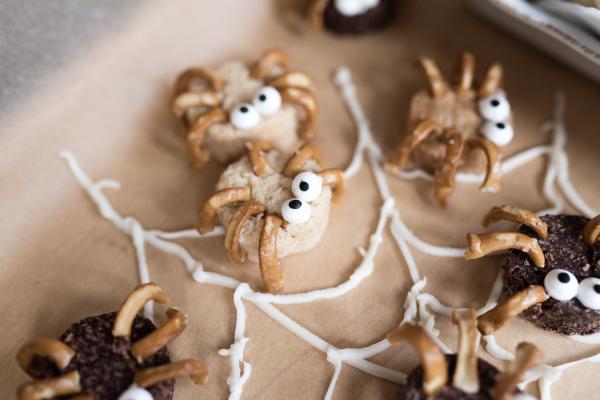 Photos Courtesy of @laurenlashway / Visit Ithaca
Emmy's start is a true tale of Ithaca home grown: a business started by a couple selling cookies at the Ithaca Farmer's Market, that now has national distribution. They focus on sourcing the best natural and organic ingredients, in a business focused on sustainability (factory powered by wind and solar energy).
With Emmy's, indulge in delicious organic and gluten free coconut cookies in a variety of flavors. That's right – it's much more than coconut to your tastebuds. They've got flavors from Dark Cacao to Lemon Ginger, Vanilla Bean to Peanut Butter, Matcha Green Tea to Pumpkin Spice and more. Mini packs make great giveaways to trick-or-treaters – or a simple on-the-go anytime snack!
Sponge candy is a regional delicacy – and one of the best places to pick up a pack is at Stever's Candies in Rochester, NY. The Stever's have been making candy confections for over half a century with their first shop opening in Rochester in 1946. Each of their candies are handmade with love and care, fresh each morning, one batch at a time.
Sponge candy is considered one of the store's seasonal treats – a fall favorite. Featuring a crispy molasses center coated in dark or milk chocolate, it melts in your mouth and is bursting with flavor at every bite!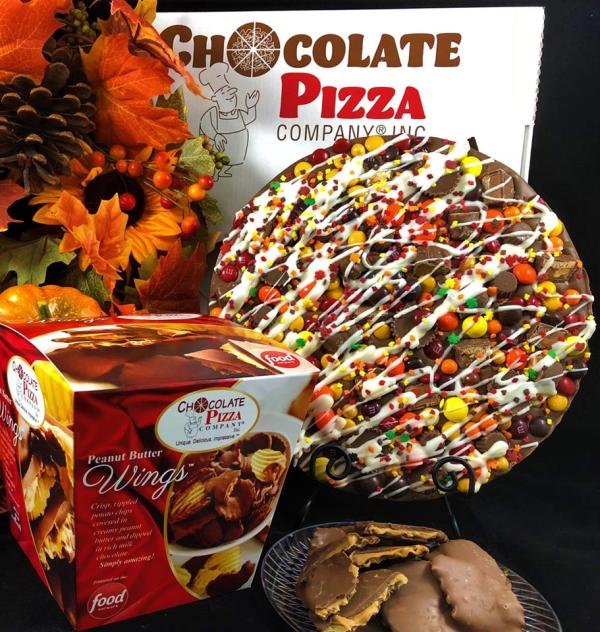 Photos Courtesy of Chocolate Pizza Company
Chocolate Pizza is about as good as it gets. Featured on Food Network, NBC's Today Show, Forbes and more, it's making a buzz that's resonating around the world. And it's all produced right here in the Finger Lakes, a business started in 2010 by owner Ryan Novak.
Chocolate Pizza is simply as it sounds – a 10" or 12" dark or milk chocolate round, topped with caramel, pretzels, nuts, sea salt, English toffee, peanut butter candies, sprinkles, marshmallows, graham crackers and more. Sometimes the pizzas are finished off with a white chocolate drizzle, sometimes they come with a side of Peanut Butter Wings. Whatever the occasion, they are customizable, creative, and can even come in slice size.
Pretzel Rods – Fuddy Duddy's (Owego, NY)
Founded in historic Owego, NY more than twenty years ago, you won't soon forget Fuddy Duddy's. For starters, their silly name is all part of the charm – just wait until you taste their sweets! You'll find a true "taste of local" when you order a Fuddy Duddy's favorite, since they use locally sourced ingredients from other small businesses across the Northeast and hand-craft all of their sweet creations.
One of their most popular items – a Fuddy Duddy's staple – are their gourmet pretzel rods. Starting with a large crispy and salted pretzel rod, the sticks are dipped in caramel, covered in chocolate, and coated with everything from nuts to coconut to sprinkles to toffee, and more! And easy take-away treat, you'll find yourself walking away with more than one if you stop into this store!
Our list is just the start of the sweet tastes and treats to be found in the Finger Lakes. Browse our website for more mouth-watering finds!