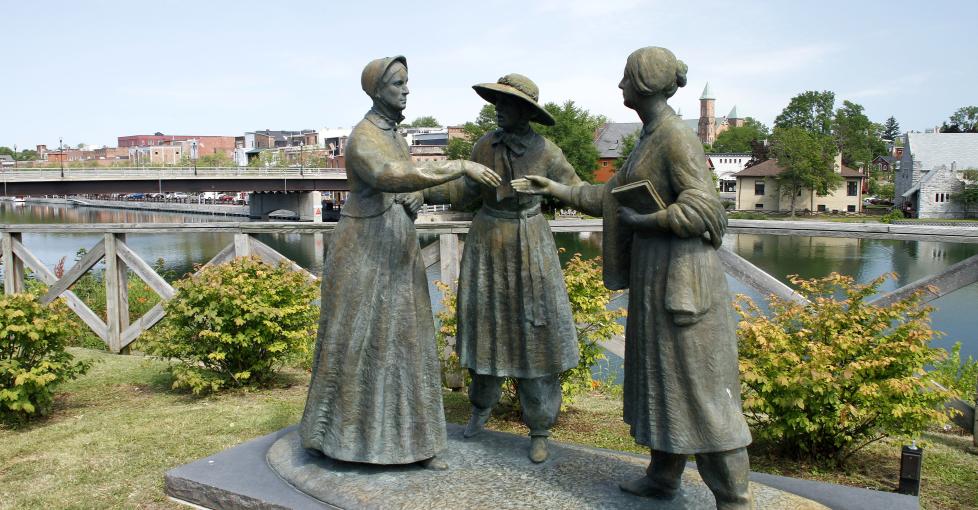 As the epicenter of the Women's Rights movement 100 years ago, we're celebrating women past and present in 2020. This milestone year marks the 100th anniversary of the 19th amendment, giving women the right to vote and ending the suffrage movement. When you visit the Finger Lakes, you'll meet countless inspirational and awe-inspiring women. We've gathered a few of the most notable to introduce you to. But don't stop here. Visiting these sites up close and personal is how you can begin to understand their bravery, sacrifices, struggles, and incredible impact.
Meet Harriet Tubman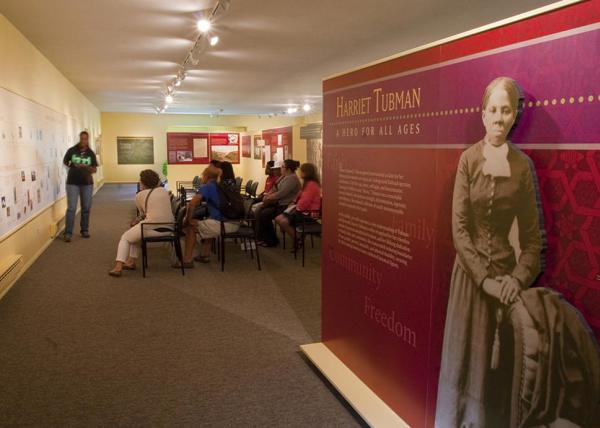 You're invited to walk in the footsteps of the iconic Harriet Tubman. Her property in Auburn, NY is now a National Historical Park, but looks today much the same as it did when she lived there, with her home and her Home for the Aged still standing. Tubman settled in Auburn in 1858, moving herself and eventually her parents to reside on a property sold to her by then-U.S. Senator William Seward. Seward and his wife were great supporters of the Underground Railroad, and Tubman used their house as a stop during trips.
Though the original structure she lived in burned down in 1886, the brick home constructed by her second husband still stands today and is currently undergoing restoration. Her Home for the Aged, where she cared for the elderly, homeless and infirm, is open for tours and staged with era-appropriate pieces, including Tubman's own bible. Tours of the property last 90 minutes and include a tour of the Home for Aged and a dramatic storytelling of the timeline that is her incredible life.
Meet Mary Jemison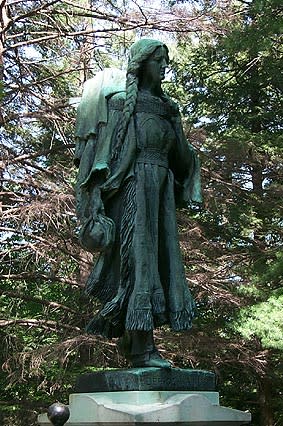 Known as the "White Woman of the Genesee," Mary Jemison's story (or Dehgewanus, as she was known for most of her life) is widely known. Captured by Native Americans during the French and Indian War, she made a life with her new family as a member of the Seneca Tribe where she remained for the rest of her life. She was an advocate for Native Americans and a friend to all who came to her in need. You can revisit part of her journey with a visit to her statue in Letchworth State Park.
Meet Clara Barton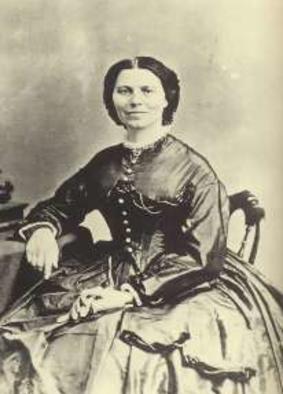 You may remember Clara Barton's name for her work during the Civil War and the Red Cross, but did you know you can visit the home in which she founded the first chapter of the American Red Cross? Located in Dansville, Barton's neighbors and friends rallied around her to charter the first local society, which was called to action just a month later. Stop by the Clara Barton Museum of the American Red Cross to explore her history as well as historic Civil War-era artifacts, and other Red Cross history memorabilia.
Meet Susan B. Anthony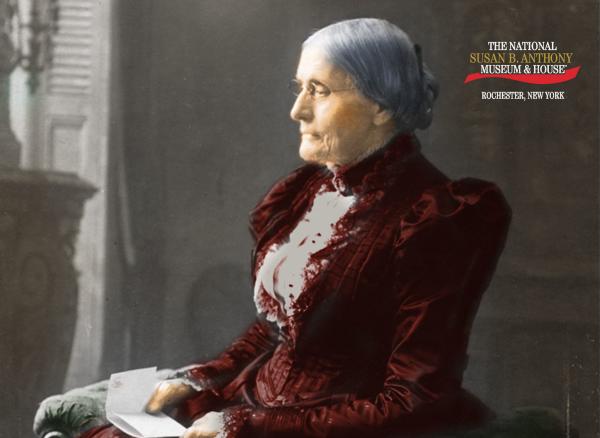 If there is one name synonymous with the fight for women's suffrage, it's Susan B. Anthony. In fact, you could call her one of the most impactful women of the 19th century. Anthony made the most of her 86 years, fighting for suffrage, abolition, temperance, labor reform, education reform, and nursing, as well as publishing a magazine. Pay your respects with a visit to the Susan B Anthony Museum and House in Rochester, NY. Anthony spent 41 years in the house, which doubled as the headquarters for the National American Woman's Suffrage Association (NAWSA), before passing away there in 1906.
Meet Matilda Joselyn Gage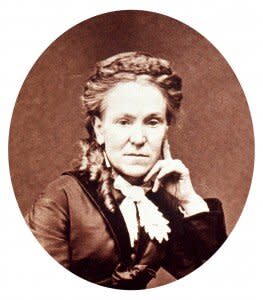 One of the most radical, far-sighted and articulate early feminists, Matilda Joslyn Gage was hugely impactful during her lifetime, but deliberately written out of history after her death in 1898 by an increasingly conservative suffrage movement. Equal in importance to Susan B. Anthony and Elizabeth Cady Stanton, Gage is all but unknown today. She was a suffragist, Native American rights activist, abolitionist, freethinker and a prolific author, who born with a self-proclaimed "hatred of oppression."
Gage spent her life exposing sex traffic and sexual abuse, opened her house as a stop on the Underground Railroad, and was honorarily adopted into the Wolf Clan of the Mohawk Nation as thanks for her advocacy for Native Americans. You can learn more about this revolutionary women at Matilda Joselyn Gage Home in Syracuse, a museum unlike any other. Sit on Gage's furniture, touch her belongings, and even write on the walls!
Welcome to Ganondagan

The impact of the Hodinöhsö:ni' on the fight for suffrage has been largely ignored in written history but cannot be understated. The women and culture of the tribe was hugely influential on several of the leaders of the fight, including Matilda Joselyn Gage, Elizabeth Cady Stanton, and Susan B. Anthony. These women had direct and personal contact with Hodinöhsö:ni' women which had a significant positive impact on their approach in the fight for equality. In fact, the Seneca Tribe's matrilineal social order helped inspire the 1848 Declaration of Sentiments.
The new exhibit at Ganondagan, "Hodinöhsö:ni' Women: From the Time of Creation", aims to shine a light on the impact Native American women had and showcase how the role of women in the Hodinöhsö:ni' culture played a role in the fight for equal rights.
Welcome to Seneca County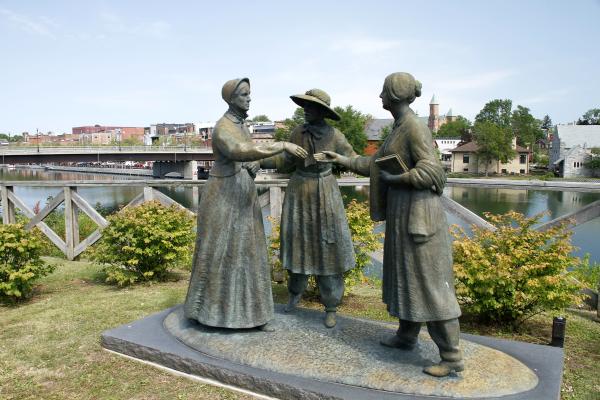 Seneca Falls is ground zero of the women's suffrage movement, home to icons like Elizabeth Cady Stanton and Martha Coffin Wright, as well as the First Women's Rights Convention. A visit to the National Women's Hall of Fame and the Women's Rights National Historical Park will immerse you in the vibrant history of one of the most well-recorded fights for equality. Explore the revolutionary words of the Declaration of Sentiments and dive into the multi-faceted fight that included equal educational opportunities, the right to property and earnings, the right to the custody of children in the event of divorce or death of a spouse and many other important social, political, and economic rights. You'll walk away inspired by these incredible people and ready to take on the world!
Meet Belva Lockwood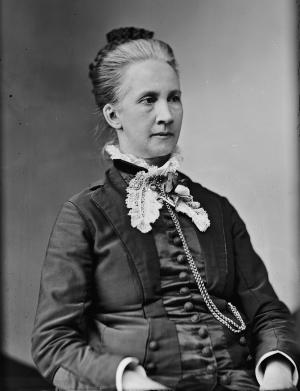 Belva Lockwood may be your favorite feminist you've never heard of. A suffragist, teacher, political activist and lawyer, she was the first woman to argue a case at the Supreme Court (which she won) as well as the first woman to run for president not once, but twice!
Lockwood settled in Owego when she was 23, a single mother and a widow. She led the Owego Female Seminary for two years, before heading to Washington D.C., where she would be admitted to the Supreme Court Bar four years later. Her former home is now the Belva Lockwood Inn, where guests can stay the night or just grab a drink and learn more about this revolutionary woman.
Meet Jemima Wilkinson
Follow in the footsteps of American preacher Jemima Wilkinson who settled in the Penn Yan area around 1776. Born Quaker, Wilkinson had a near-death experience that would change the trajectory of the rest of her life. She adopted the name "Public Universal Friend," and referred to herself as a genderless prophet of God. Wilkinson believed in free will, shunned gendered pronouns and opposed slavery. She amassed many followers throughout New England and Pennsylvania, particularly groups of unmarried women, who became known as the "Society of Universal Friends." In fact, the town of Penn Yan is named after her followers, who were either "Yankees" from New England or from Pennsylvania. Learn more about her revolutionary beliefs at the Yates County History Center.