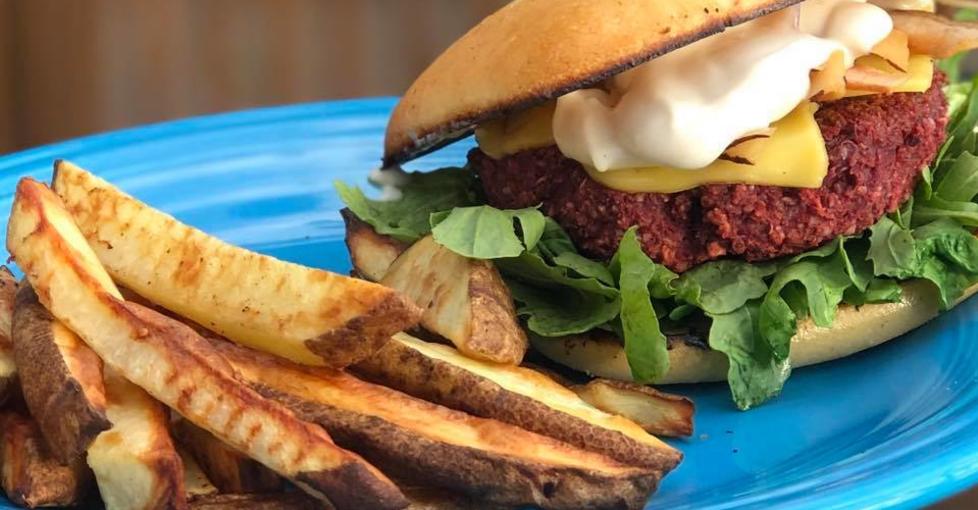 Take your taste buds on a journey as you sink your teeth into the Finger Lakes' cutting-edge cuisine. With award-winning restaurants, gourmet dishes and homemade delicacies, there's always something tasty and trendy to try. The Finger Lakes is home to many chefs that are pushing the envelope and restaurants' exceptional menus that have you coming back time after time.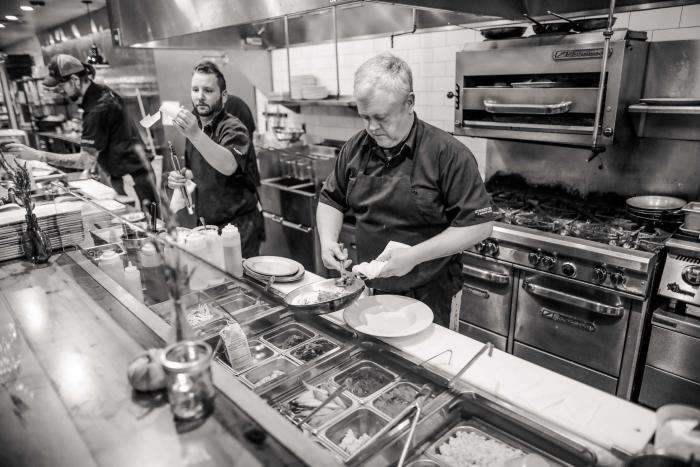 Photo Courtesy of VisitFingerLakes.com
As a Geneva native and Culinary Institute of America graduate, Executive Chef Max Spittler brings the best of the Finger Lakes and top of the line experience to the Kindred Fare kitchen. Self-described as a "spirited cookery," Kindred Fare on Hamilton Street in Geneva, NY has packed Monday nights with folks taking advantage of Spittler's creative Monday Night Prix Fix menus. Every week is a different theme – such as Game of Thrones' season finale prix fix with Arya's Oysters and King Joffrey's Pigeon Pie or a recent Star Wars' "Luke I am Your Dinner. May the Fork Be With You" menu with R2 Egg2 (bacon deviled eggs), a Flan Solo Wookie Cookie and an Obi Wan Cannoli.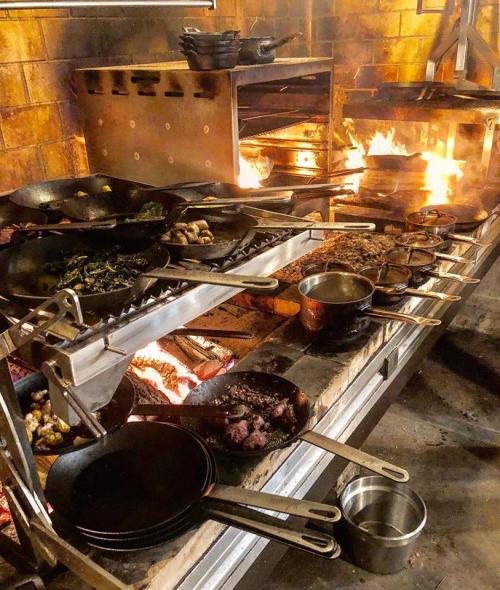 Photo by Eden CNY
In Downtown Syracuse, Eden is changing the way we think about food. Award-winning Cornell University neuroscientist, Adam Anderson, has created a sensory dining experience based around the science of how our senses of taste and smell react to culinary factors. As its biblical name implies, Eden is about bringing food, cooking and eating to its primitive, primal roots. Chef Rich Strub combines his extensive culinary experience with his passion for connecting diners to the agricultural community. Eden cooks all food entirely in a wood-fired hearth, sourcing ingredients from their strong soil, pasture and sea partners. With produce from local farms and fresh fish from the coast of Maine, sustainability and intent drive their ingredient curation. Their menu changes weekly and is a direct reflection of the change of the seasons and what is in harvest.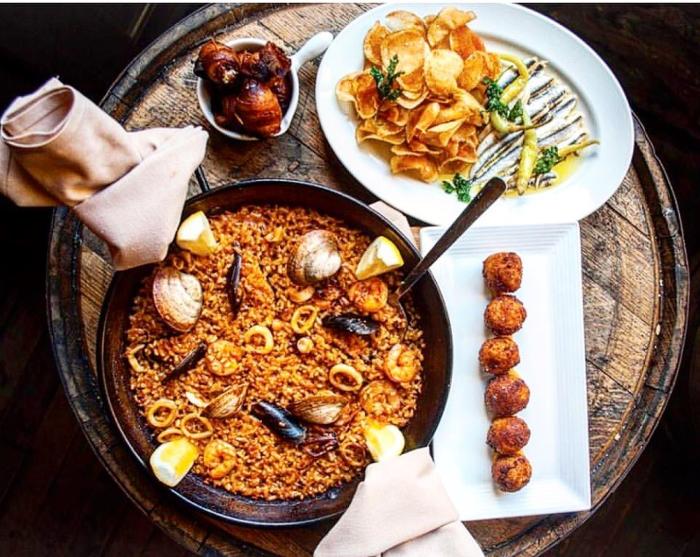 Photo by The Cub Room
Every Thursday night, The Cub Room in Rochester, NY serves up a perfect dish to share – their Paella special available in chicken, seafood or vegetarian. Spanish Night, which also features tasty tapas, is a delicious addition to The Cub Room's menu which regularly reflects the changing seasons. Chef Greg Johnson brings his expertise from over 20 years of working in fine restaurants in New York City, to offer up an homage to an era in time when service and dining meant only the best.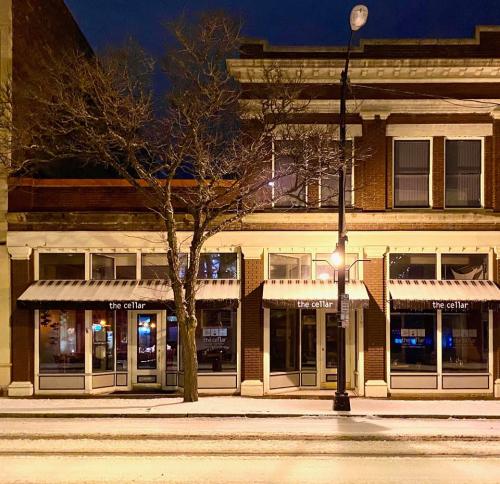 Photo by The Cellar
Executive Chef and co-owner of The Cellar in Corning, NY, Mike Linehan is using cauliflower to offer exceptional vegetarian options. Two dishes that are getting mouthwatering attention are Cauliflower "Wings" and Cauliflower & Waffles using fried organic cauliflower florets to substitute the chicken. Representing regional flavors, Mike uses locally-milled organic flour and local cheddar cheese in the waffle, and local maple syrup in the dish's sriracha maple syrup. The Cellar changes many menu offerings with consideration to dietary restrictions, making 99% of everything in-house.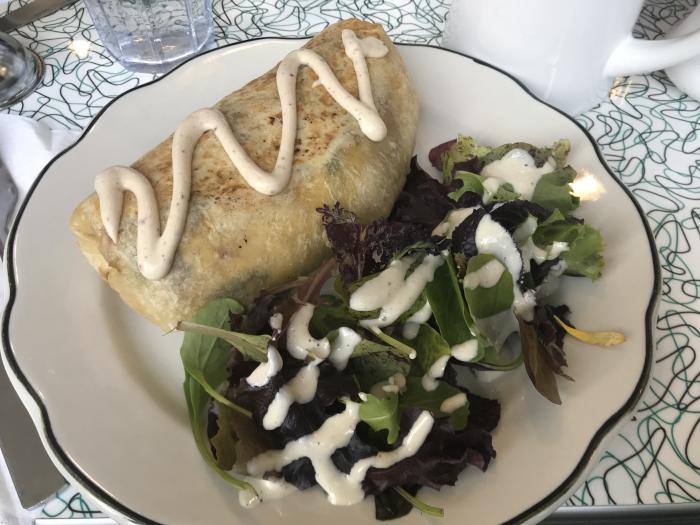 Photo from Visit Ithaca
Angelhearts Diner has recreated the American diner atmosphere and homestyle comfort food that comes along with it, as vegetarian and vegan offerings. Located in Ithaca, NY, Angelhearts Diner's menu is 100% vegan and made from scratch, creating foods that bring back childhood nostalgia. Try the indulgent Philly fries topped with cashew cheese whiz or the Beets Me Burger served with fresh greens, smoked coconut bacon and garlic aioli. For vegans and non-vegans alike, you won't leave Angelhearts hungry.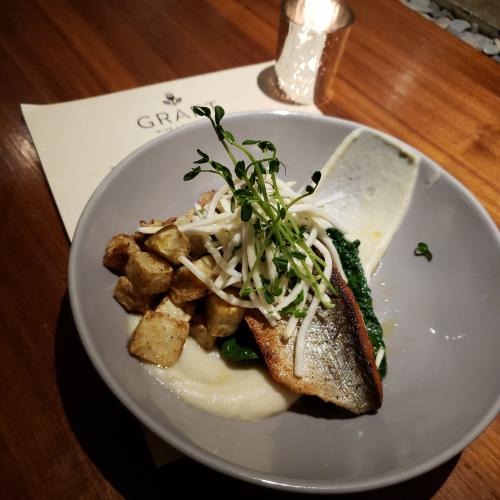 Photo by GRAFT Wine + Cider Bar
After an outstanding 12-year run as Executive Chef of Veraisons At Glenora Winery, Orlando Rodriguez purchased GRAFT Wine + Cider Bar in Watkins Glen, NY. Re-opening the beloved restaurant in November of 2019, Rodriguez combines his love for locally sourced ingredients with his Latin background to showcase his unique style. Focusing on local is the basis of what Graft was designed for – with the Coho Salmon coming from nearby Auburn, NY and many of the menu's vegetables sourced from Plowbreak Farm in Burdett, NY.
These are just a handful of the chefs making a name for themselves in the Finger Lakes. For more food inspiration, visit our Eat & Drink page.