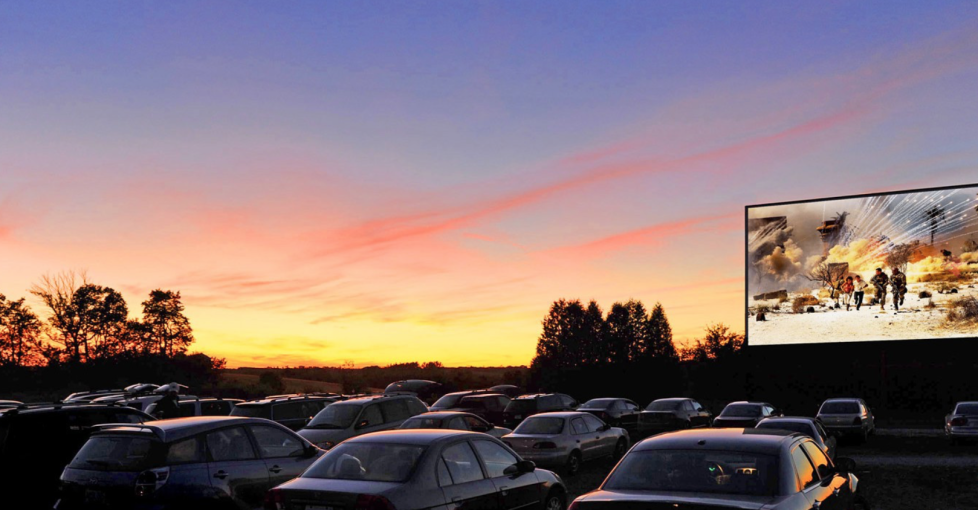 In the new world where social distancing is crucial during everyday events, drive-in movie theatres are lighting their screens for a hopeful future. The drive-in experience allows people to watch a movie projected on a screen and tune into their radio from the safety of their own car. Thanks to the venue's natural separations, drive-ins offer the entertainment destination that's been craved for weeks. Here are a handful of drive-in movie theatres opening in the Finger Lakes region, just in time for Memorial Day Weekend!
1064 Clark Street Rd, Auburn, NY 13021
(315) 370-7780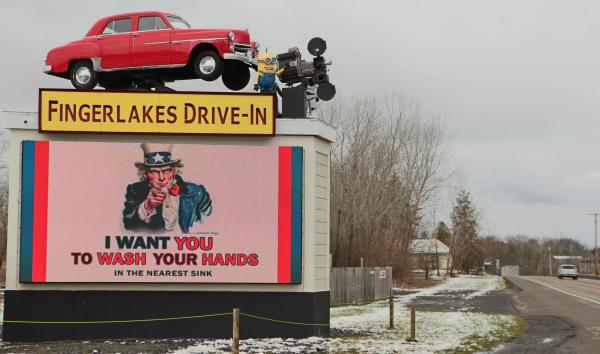 Being the oldest Drive-In Movie Theatre in New York State, the Finger Lakes Drive-In was eager to open their gates again. This classic outdoor theatre has the charm of the past but technology of today. With updated rules and conditions due to the virus outbreak, things are running a little differently, but they hope to bring the same experience.
From Wednesday through Sunday, their box office will open at 8:00 PM. They are charging a static price per car to enjoy one movie on the big screen. They are asking visitors to bring exact cash for purchases and to use a bathroom before coming by. Their restrooms will be open but are for emergency use only. Their concession stands are also open and will require a face covering and social distancing.
You can sign up for weekly text messages or newsletters for more updates by visiting their website https://www.fingerlakesdrivein.com/index.php.
1520 W Henrietta Rd, Avon, NY 14414
(585) 226-9290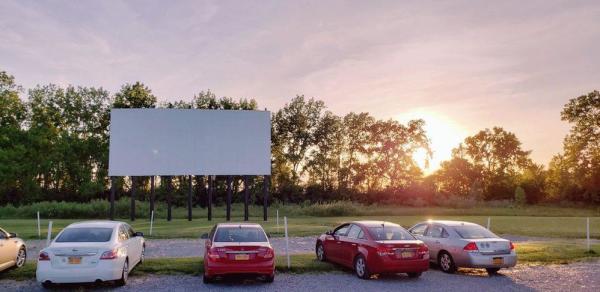 The Vintage Drive-In located in Avon is more than thrilled to be opening 7 nights a week! Having 4 giant screens playing 2 movies each, they also offer radio rentals to save your car battery and yummy concessions to snack on. The Drive-In's box office is accepting cash and card payments now open Friday-Sunday at 7:00 PM and Monday-Thursday at 8:00 PM. All movies will begin at dusk. Although spots are first come, first serve, if you'd like to secure a premium spot, they are offering reserved parking on their website.
Upon arrival you'll be directed by parking personnel to a safe, socially distanced spot for your car. Once parked, they are allowing you to sit outside your vehicle if you chose to bring your own chairs, but are questing that you stay directly in front of your car. If you have to leave your designated parking spot for the use of a restroom or picking up food, they're asking you to wear a face covering and maintain social distance. To order food at the concession stands, you will be handed instructions at the ticket booth in which you will need a cell phone to place orders from. The restrooms will be open but are limiting only 2 people inside at a time.
For more information on their updated guidelines, visit their website https://vintagedrivein.com.
2431 State Route 352, Elmira, NY 14903
(607) 734-8599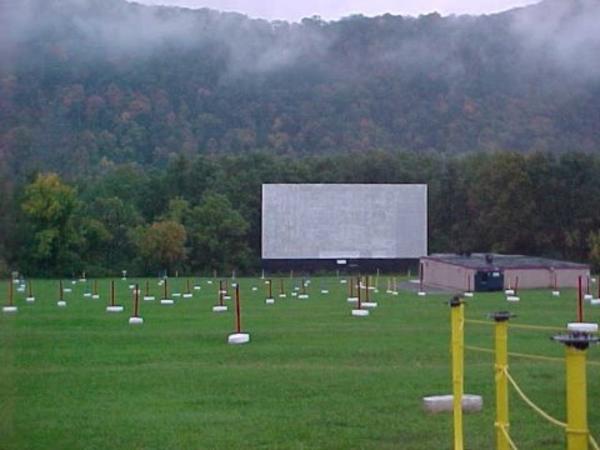 Residing on 19 acres of land off of Route 352, the Elmira Drive-In is a popular spot in town. They are known to hold one of the largest outdoor movie screens in New York State being 50 feet by 100 feet. Since reopening, this is the only screen they are using to feature two movies per night. The box office will be open Friday-Monday at 6:45 PM and the movie will begin at dusk. Since it is first come, first serve they recommend arriving early to secure a spot or purchase your tickets ahead of time on their website.
Their updated customer safety guidelines state that visitors are only allowed to leave their vehicle one person at a time. Bathrooms will be monitored and limited to only allowing one person at a time. Face coverings are encouraged when ordering and picking up concessions along with encouraging the use of card payments although they are accepting cash.
For weekly movie updates and a preview of their concession menu, visit their website http://www.elmiradrivein.com.
1856 NY-392, Cortland, NY 13045
607-662-3039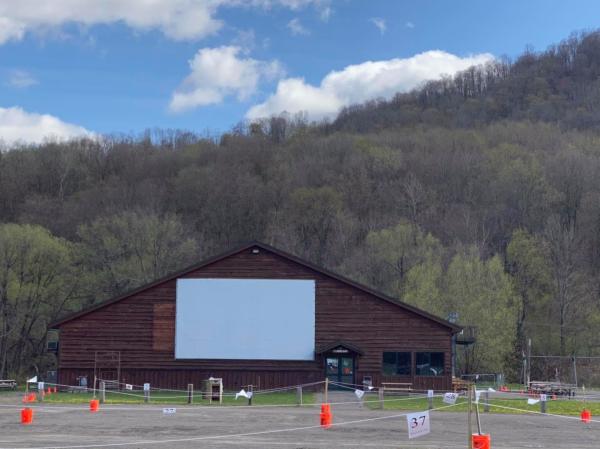 The Cortland-based Ski Resort and Hotel has modified its outdoor Adventure Center to now operate as an outdoor movie theatre, drive-in style! They have created 50 reserved car spots to enjoy an outdoor movie on Friday and Saturday nights. By calling ahead or visiting their website to reserve your spot, it's $20 per vehicle which includes a $5 concession voucher. Gates will open at 7:30 PM as the movie begins at 8:45 PM. If you prefer, dinner delivery is being offered from Trax Pub & Grill by preordering online and selecting delivery to the outdoor cinema! The concession stand opens at 8:00 PM and is adhering to the social distancing guidelines with proper markings on the floor. Face coverings are required to enter the concession stand as well as the restrooms.
Spots are selling quickly so be sure to call to reserve yours! Visit their Facebook page for more information https://www.facebook.com/GreekPeakMountainResort/.
7037 Chapman Ave, Perry, NY 14530
(585) 237-3372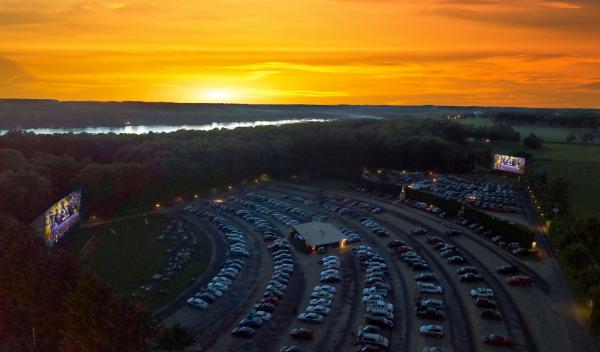 The Silver Lake Twin Drive-In Movie Theatre is excited to turn on their movie screens, seven nights a week! Combining classic traditions with modern tendencies, this family-owned and -operated business will have two movie screens both playing two movies per night - rain or star-shine. Their gates open at 6:00 PM where you can purchase your tickets using cash or gift cards only and movies begin at dusk. Parking spots are first come, first parked. The Snack Bar is still open with designated entrances and exits although there is no extra charge to bring your own food or drinks. Only a limited amount of people will be allowed in at a time, and the same rules apply for their restrooms. They do ask visitors to stay in their car during showtimes but if they must leave, it is asked that you wear a face covering. The park will be monitored, cleaned, and sanitized continuously throughout the night.
Silver Lake Twin Drive-In is known to be adjacent from the Charcoal Corral, offering an ice cream parlor, pizzeria, arcade, playground, and 18-hole miniature golf course. Some of these services are remaining closed due to the outbreak.  
Visit their website for movie specifics and updates: http://charcoalcorral.com/silver-lake-twin-drive-in/ for more specific times and updates.
With the weather warming up and restrictions being relaxed, I'm sure we're all experiencing cabin fever! Attending a drive-in movie theatre is the perfect inexpensive entertainment alternative that doesn't involve Netflix and your couch. So, go ahead and grab your family for the next fun night out at one of these classic attractions!