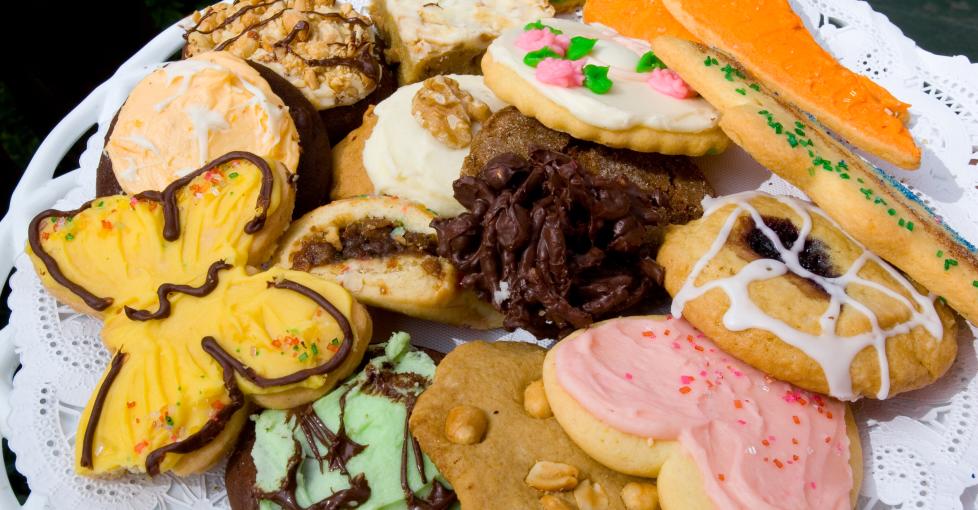 When planning a vacation to the Finger Lakes, there is more than meets the eye. Here, you will find a fully immersive adventure that feeds all five of your senses - taste, sight, touch, hearing and smell. From appetizing to hands-on, we've put together a list of some of the most unique ways to experience the Finger Lakes.
Taste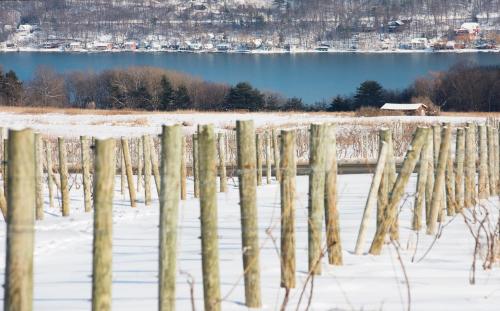 Keuka Lake Wine Trail, Heron Hill Winery
A trip to the Finger Lakes is not complete without a wine tasting experience. Where better to do this than Yates County, the largest grower of wine grapes outside of California and home to over 20 world-class wineries? A can't miss in Yates County is the Keuka Lake Wine Trail. Enjoy a drive around the stunning Keuka Lake and stop at some of the six family owned wineries on the trail. Purchase your Keuka Lake Wine Trail Passport and enjoy a number of events throughout the year such as Sips and Soups and Tastes of the Trail.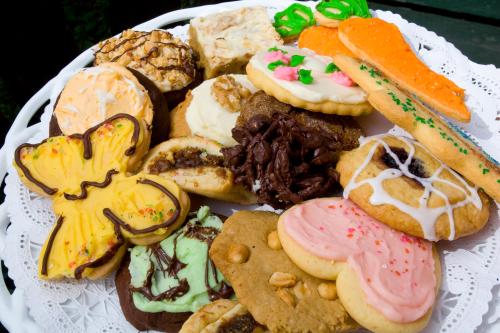 Photo from Tour Cayuga
Take a trip along the Finger Lakes Sweet Treat Trail in Cayuga County to satisfy that sweet tooth of yours! Running from May to December, this family-friendly trail offers all of Cayuga County's tastiest treats across 17 stops, such as farmer's markets, bakeries, farm stands, ice cream stands and more. The trail features treats tailored to each of the three seasons it is open. Visit in June and sample freshly grown strawberries or visit in October to taste crisp Finger Lakes apples. And be sure to bring your trail pass to have it stamped at each location! Visit eight different spots and submit your stamps to be entered for a chance to win a Sweet Treat Trail basket of goodies. 
Sight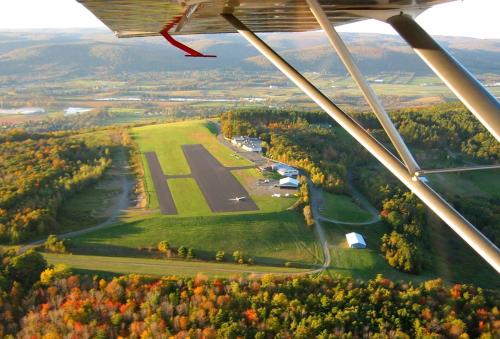 Photo from Harris Hill Soaring Corporation
See all of the beauty that the Finger Lakes has to offer with a silent glider flight at the Harris Hill Soaring Corporation in Chemung County. Take a 15 to 20 minute ride in a two-seat ASK glider with an FAA certified pilot. There is no better way to catch a view of the Finger Lakes than gliding 4,000 feet above sea level.Trust us, you'll want to bring your camera to capture the experience!  If you'd rather keep your feet on the ground, you can still enjoy beautiful views of Chemung Valley from the top of Harris Hill after visiting the National Soaring Museum.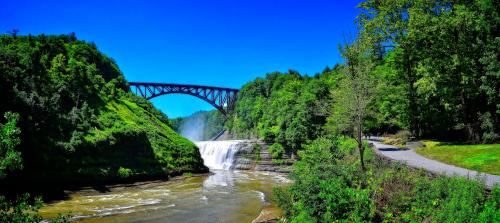 Photo by Larry Tetamore
There is no sight quite like that of Letchworth State Park in Livingston County. Known as the "Grand Canyon of the East," Letchworth State Park spans 14,000 acres along the Genesee River and contains over 25 waterfalls. Visitors to the park can camp, or drive and hike through it in a day. If you are feeling a bit more adventurous, try whitewater rafting through the gorge or take a hot air balloon ride over the treetops. No matter how you choose to see it, Letchworth State Park will take your breath away!
Touch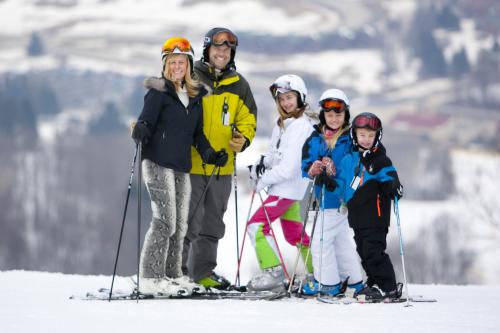 Photo from Experience Cortland
Experience the feeling of snow beneath your feet when you go skiing or snowboarding at one of the many offerings in Cortland County. Greek Peak Mountain Resort is the largest year-round ski resort in the area and is the perfect place to ski, snowboard, tube, cross country ski, and snowshoe. Labrador Mountain, Song Mountain Resort and Toggenburg Ski Resort all offer fun for the whole family and the chance to get outside and feel the snow (depending on how well you stay on your feet that is).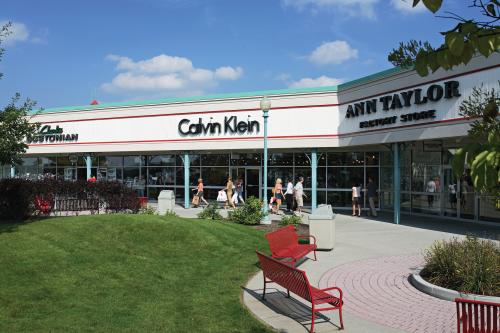 Waterloo Premium Outlets
There is nothing quite like the feeling of a brand new outfit. Get our hands on all the clothes you could ever want at the Waterloo Premium Outlets in Seneca County. With over 100 stores, the Waterloo Premium Outlets invite you to stop until you drop! The outlets feature designer and name brands such at discount prices such as Calvin Klein, Coach and Kate Spade. Located directly off the thruway, it's easy for the whole family to find a new style.
Hearing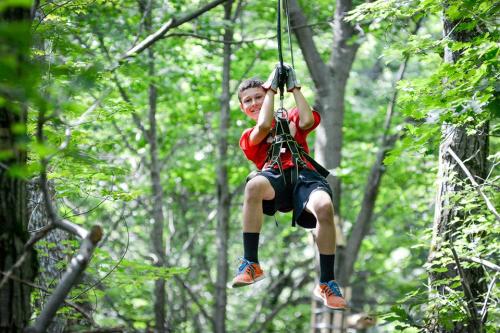 Photo from Finger Lakes Visitors Connection​
One of the happiest sounds in the world is that of children's laughter. And there is no shortage of fun for kids at the Bristol Mountain family of attractions. In the winter, have fun on the slopes at Bristol Mountain with over 138 acres of skiable terrain. To cool off on a summer day, visit the state-of-the-art water slides and 27,000-square-foot wave pool at Roseland Waterpark or wakeboarding without a boat at Roseland Wake Park - the largest 5-tower cable wakeboarding system in the country. And that's not all! There is even more fun to be had at Bristol Mountain Aerial Adventure, open from June into late October. Hear screams of excitement from the Zipline Canopy Tour featuring 7 different ziplines measuring over 5,000 feet.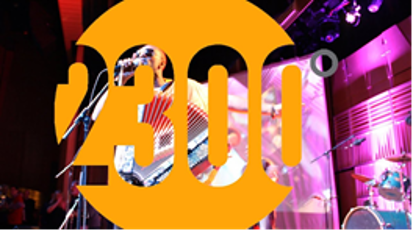 Photo by Corning Museum of Glass
Enjoy free winter concerts at the Corning Museum of Glass in Steuben County. The museum's venue, 2300°, features themed events and various artists on the third Thursday of every month, November through March. Listen to musical guests from around the county while enjoying regional wine, beer and fare. The "hottest" part, these monthly events also feature live glassmaking demonstrations by guest artists.  
For more places to catch live music, check out this blog post.  
Smell

Photo from Visit Rochester
There is nothing better smelling than the Rochester Lilac Festival in Monroe County. Held from May 8 -17, 2020, this festival is the largest of its kind in North America. This year marks the 121st year of the Lilac Festivals. Come to enjoy the smell of all the beautiful lilacs in Highland Park and enjoy amazing food and entertainment along the way.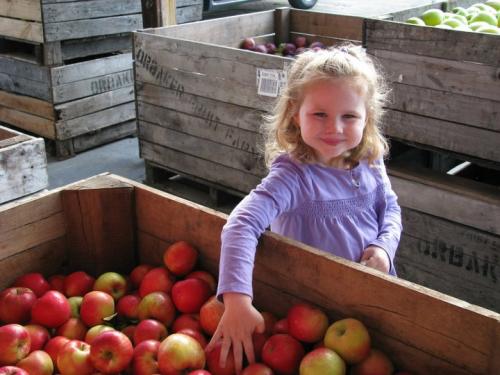 Photo from the Apple Tasting Tour
You cannot visit Wayne County and escape the smell of apples. The largest apple producing county in New York State, Wayne County has orchards, farm stands, u-pick spots, and farmers markets filled with the crisp scent of apples. Take it one step further and check out apple wine, hard cider, and vodka distilled with apples. There is no better scent to enjoy in the fall than that of the annual Wayne County Apple Tasting Tour.