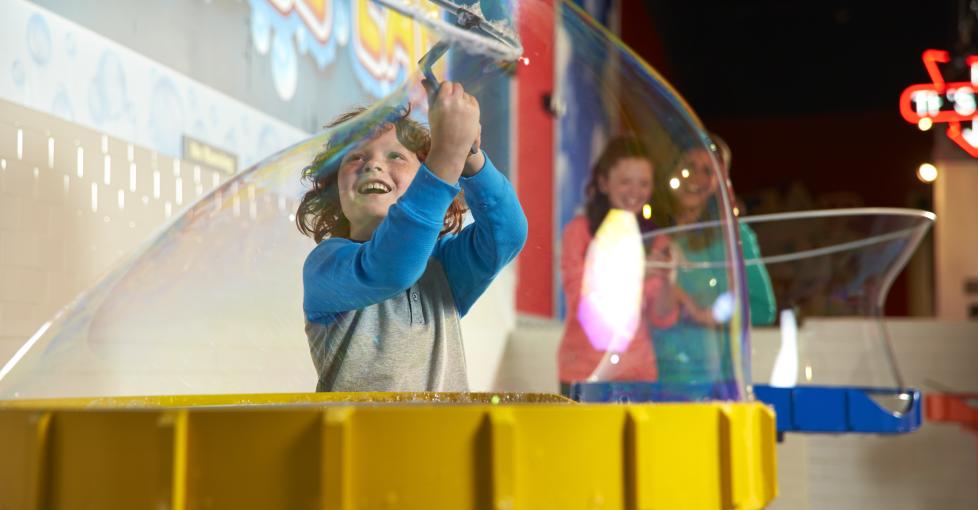 The Finger Lakes vacation region is full of fun for all ages and abilities. Whether you're visiting on vacation or here for a family reunion, these attractions and activities will guarantee all generations are having a good time!
Always free to visit, Tanglewood offers over ten miles of trails, more than 40 species of live animals and educational programming for both children and adults. Every Friday from April through October Tanglewood hosts a family-friendly activity such as group hikes or crafts and games for toddlers and small children, and select events are hosted with adults in mind - such as their Nature Nerd Trivia that pairs tricky questions with pitchers of beer.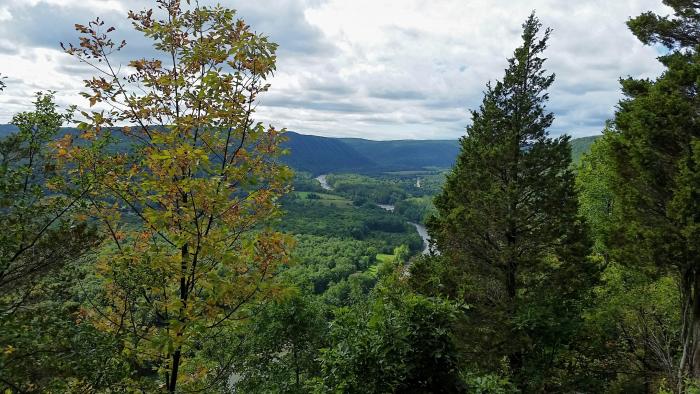 Photo by Tanglewood Nature Center & Museum
Calling all history buffs! Take a trip back in time at Bement-Billings Farmstead, where the Newark Valley Historical Society team does reenactments from the early 1800s. Take a peek of what domestic life was like in additional to agriculture practices and blacksmithing demonstrations. In addition to the main house built in the 1790s, visit the Herrick threshing barn, a wood shop, a reconstructed blacksmith shop, carriage shed and welcome center. On Oct. 5 and 6, the Farmstead is hosting the 40th Apple Festival with tours of the Colonial Farmhouse, plenty of apples, heritage skills demonstrations, music, vendors and antique tractors.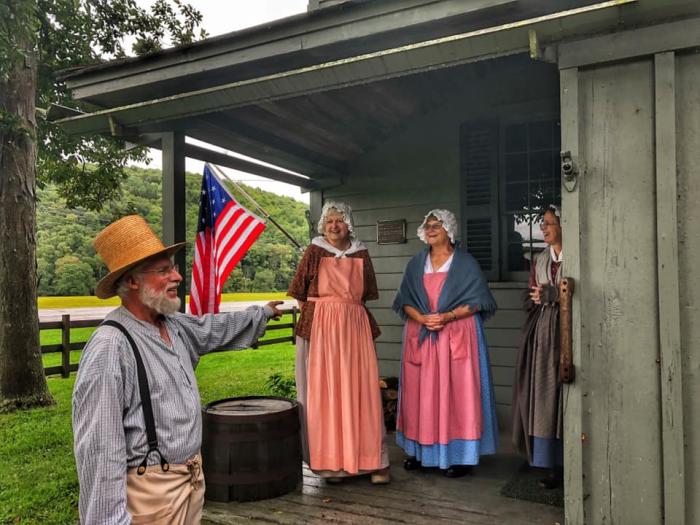 Long Acre Farms is home to the Amazing Maize Maze, a 5-acre logic corn field with gameboard and "stalk talk" communication to help you through. Not available, their "Moonlight Maze" amps up the challenge as you find your way through the dark. For small children, opt for the Animal Tracks Maze that uses crayon rubbings to determine what animal stole the farmer's pie. Other fall activities include a corn canyon, wagon and cow train rides, gemstone panning and the Back 40 with a jumping pillow, tire mountain, rope spider web and more that will keep kids of all ages busy all day! The ice-cream shop is open daily for a tasty treat and adults can enjoy wine tasting from the on-site winery, JD Wine Cellars.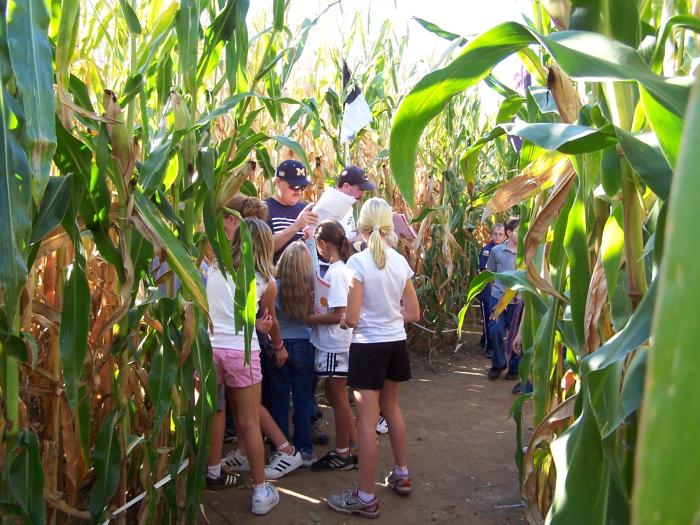 Your eyes aren't fooling you. Yes, there's a car in a tree and a plane in another. Why, there's a whole village above your head! Tree Creations is a growing tree house village consisting of themed tree houses connected with rope bridges for all to enjoy. The more you look around – the more you'll notice. Exploring together is half the fun.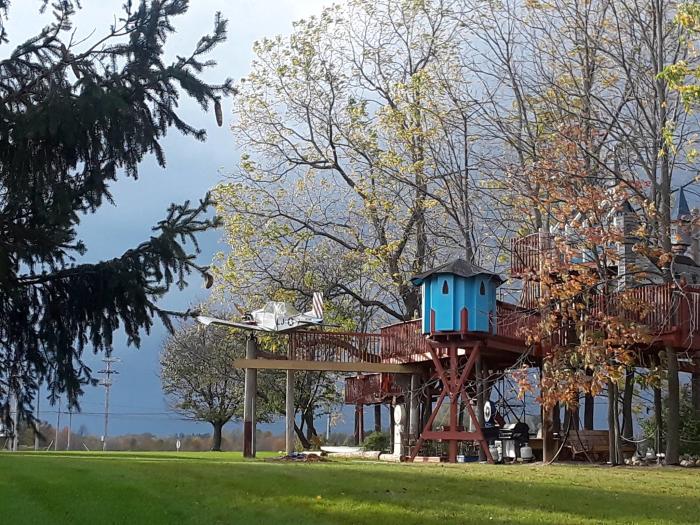 Photo by Tree Creations in Geneseo
A fan favorite, Spotted Duck Creamery makes and serves delicious duck egg frozen custard from scratch. As a destination farmstead creamery, they use duck eggs from their own on-site Ancona ducks for the creamiest custard with no artificial flavors, colors, preservatives or corn syrup. Seasonal fall flavors include Elderberry Port Reserve, Cinnamon Stick and Squashed. Can't choose just one? Go for a flight to please the whole family – the Hollywood comes with four different flavors of your choice and a Full House allows you to pick 12 flavors. During the fall, Spotted Duck is open Monday-Saturday from 11am-9pm and also serves pumpkins and mums.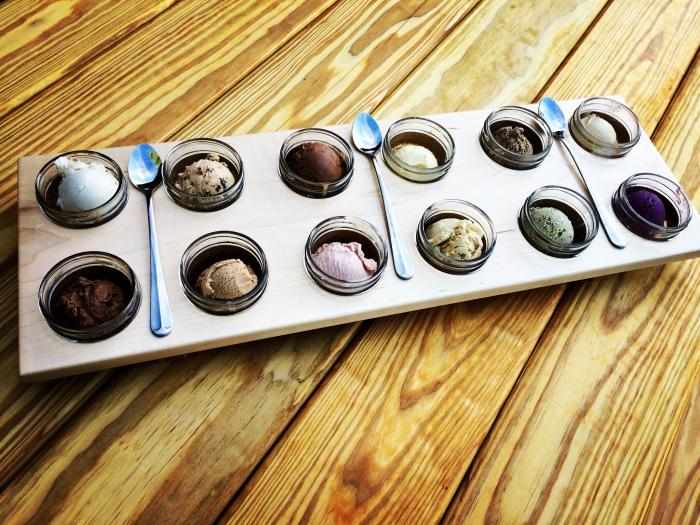 Open May through October, the Farm Sanctuary in Watkins Glen is one of just three Farm Sanctuary properties in the country. The 275-acres is home to over 800 rescued farm animals including cows, pigs, sheep, turkey, chickens, roosters, horses, goats and more. The animals love visitors! Take an hour-long guided tour (offered Saturdays and Sundays during September and October) to meet the animals and hear their personal stories. Afterwards, browse the unique gift shop or learn more about the farm animals inside the visitor center. For a full experience, consider spending the night in one of their cozy cabins or luxurious tiny houses surrounded by beautiful rolling hills.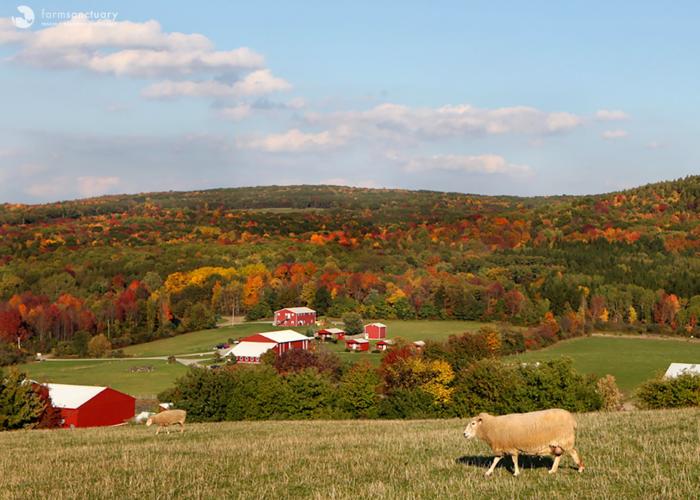 Photo by Farm Sanctuary
Destiny USA is far more than "a mall." In fact, it's New York State's largest shopping center and the premier dining and entertainment destination for Syracuse and Central New York, meaning there's truly something for everyone. Tiny tikes will have a ball at Billy Beez, a 26,000 square-foot play arena. Older kids will enjoy the fun and games at Dave & Buster's or the ropes course at Canyon Climb Adventure. The whole family can work as a team to complete a 5 Wits adventure or explore the wacky and educational world of WonderWorks. And that's just the beginning!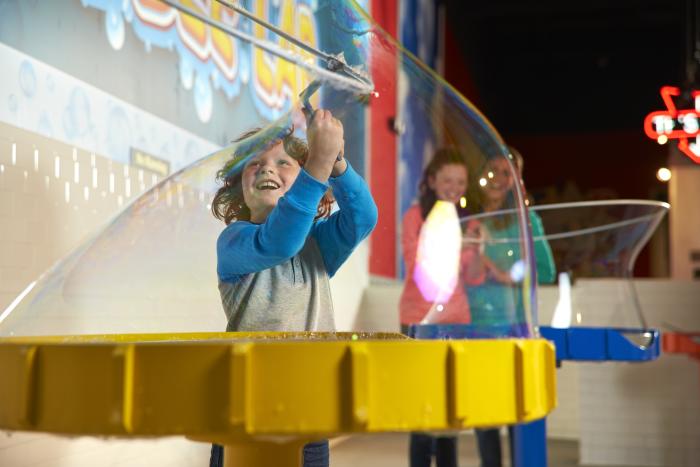 With a handful of fall, family-friendly festivals, we couldn't choose just one! The Great Cortland Pumpkinfest is held the first weekend of October every year with festival food, hayrides, locally-made crafts, live music and of course, pumpkins. The second Saturday in October is the McGraw Pumpkin Launch, where teams test their homemade pumpkin launchers to see how far their pumpkins will go. Enjoy watching launchers or test your own!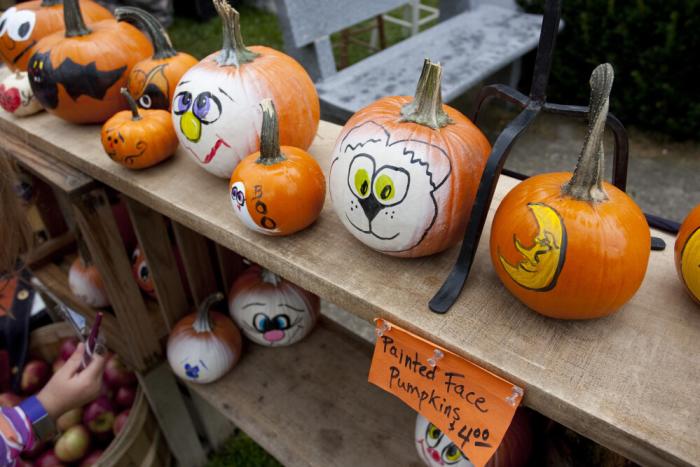 Photo by Experience Cortland