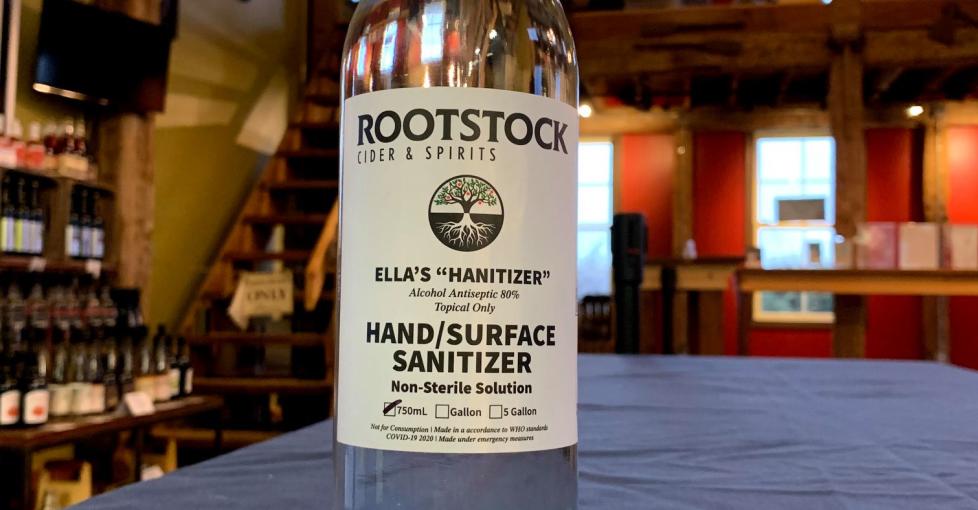 When the going gets tough, the tough get going!  Isn't that what they say?
Whatever quick catch phrase works for you in 2020, one thing for certain came out of the trials and tribulations of this year… The collective spirit of creativity and ingenuity was kicked into high gear in the Finger Lakes. And with that ingenuity came the understanding that there is opportunity in times of need.
The pandemic has, without doubt, impacted this region of New York State just like it has all over the country and like other tourism destinations, this area has found ways to "fight the good fight" together and rally around each other in support, collaboration and compassion.
Without exception, communities in this pristine region of New York put policies, procedures and sheer determination into play, creating partnerships to not only help keep each other safe but also encourage people to 'shop local' and 'shop safe.'
We're going to tell you about a few communities, specific businesses and efforts within the Finger Lakes region that got creative and collaborative to support their local businesses.
Gratitude to all and remember….there are always Silver Linings!
Cortland County Comeback – Cortland County
Cortland County brought its government, Chamber of Commerce, Tourism Promotion Agency and municipalities together to create a partnership with the goals of keeping the community aware of Covid-19 updates and to share safety measures that all businesses could put into place to encourage local safe shopping.
The benchmark of success in times of need like this one depend upon collaborations and that's exactly what this community did. A universal logo was created to bring instant awareness to the effort and various programs like an art contest of kids. Local business will have coloring sheets available for pick-up and children can create art featuring county landmarks. Winners will have their art turned into decals that will be on display in business windows. What a great way to get the community into local businesses and to be prideful of the place they call home.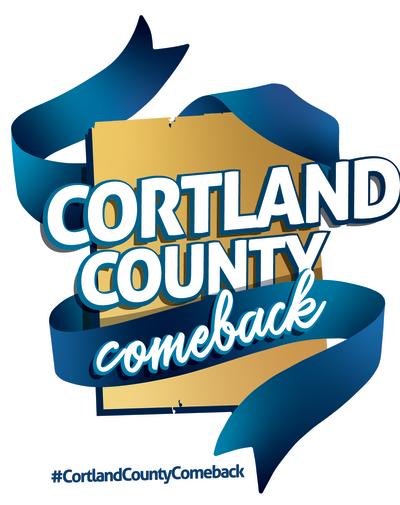 Rootstock Cider & Spirits – Wayne County
They make distilled beverages so why not make hand sanitizer? Seems a little far-fetched but actually it makes complete sense because the process is very much the same. So, that's exactly what Rootstock did. They pivoted from a distillery to something far more necessary (well, at least equally necessary) in the world we had found ourselves in by making batches of hand sanitizer…and they did it in a matter of just days.
From the very beginning of the pandemic, it was clear that certain practices would help to spread the virus less. Sanitizing your hands was one of the key things you could do so hand sanitizer became vital. Oh and, the best part, Rootstock sold their new product at cost!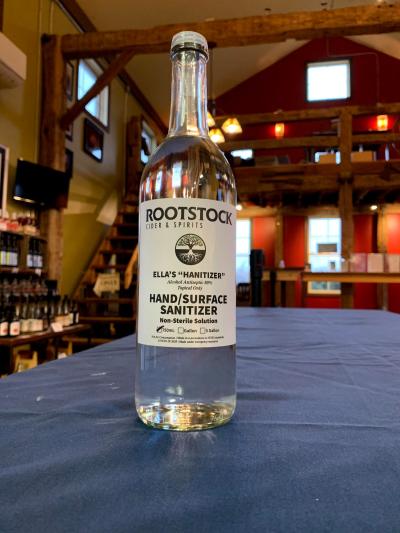 The Owego Kitchen – Tioga County
This is the story of tens of thousands restaurants across this part of New York and the entire United States but nevertheless, it is a true testimony to care, compassion and the spirit of community.
The Owego Kitchen saw a need for food in their community and in the throes of having to lay off employees and cancel events, they offered free community meals which then blossomed into several other initiatives to supply food and support to people in need. Their efforts continue to this day with meals of Thanksgiving and beyond.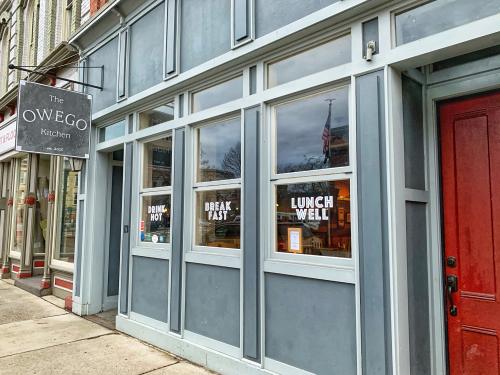 Syracuse Initiatives – Onondaga County
Truly great initiatives came out of the greater Syracuse area that clearly demonstrate that there are 'silver linings' of empathy and compassion in our communities.
The Syracuse Crunch teamed up with rivals (Utica Comets, Binghamton Devils and Rochester Americans) and partnered with the American Red Cross to create the New York Hockey Gives Blood initiative. They hosted concurrent blood drives.
A local production company, American High, organized a successful face mask assembly in the beginning of the pandemic.
Local restaurants and organizations teamed up to #FeedtheFrontline while providing business to local restaurants. Frontline workers in CNY hospitals were fed by Kitty Hoynes, Apizza Regionale, Pastabilities, Dinosaur Bar-B-Que, Glazed & Confused, Original Grain, XO Taco and Original Italian Pizza.
Anything But Beer has had ongoing promotions to donate meals to frontline workers and get discounts when a receipt is shown for supporting another local business.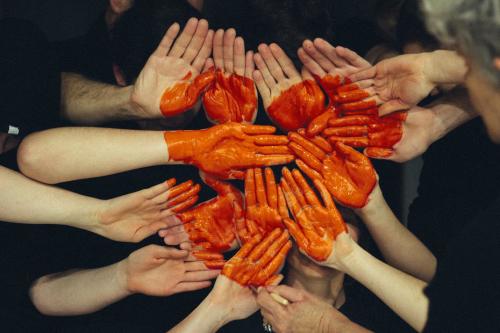 Photo from DIEMlife
Sanitation Resource Bank - Ontario County
Finger Lakes Visitors Connection (FLVC) partnered with the Ontario County Economic Development Corporation to help the area's small businesses reopen. They created a Sanitation Resource Bank of products and services (locally sourced to circulate money within Ontario County) so businesses could pick up the PPE, signage and cleaning supplies needed to welcome customers back through their doors. Not only did small businesses use the Sanitation Resource Bank, but so did a few immunocompromised residents concerned about visiting multiple stores for their needs.
In addition, they created the #VisitConfidently Resource Center to further assist small businesses with reopening and launched the #VisitConfidently campaign to let visitors know that safety and health is FLVC's #1 priority.