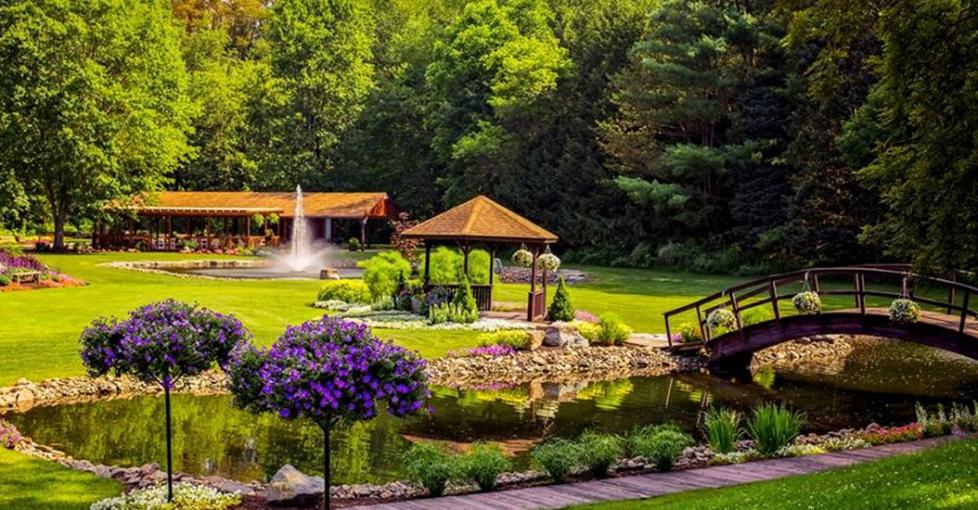 Congratulations on your engagement! Now, the planning kicks off. From stunning lakeside properties to sweeping views and rustic barns, the Finger Lakes offers a wide variety of wedding venues. With so many options to choose from, we've rounded up several rustic, lakeside, urban, and unique venues to spark your inspiration.
Rustic
Set overlooking Carey Lake, the Ballroom at Carey Lake offer a large, flexible-use space perfect for weddings of all sizes. In fact, with 14,000 square feet and a max capacity of 450 people, they're one of the largest event spaces in Rochester so there's never a guest list too large to accommodate here. Ceremonies can begin outside at the Gazebo and end the night there, with a professional fireworks display! With newly renovated grounds, a fresh menu and new chef, every experience here will be top notch.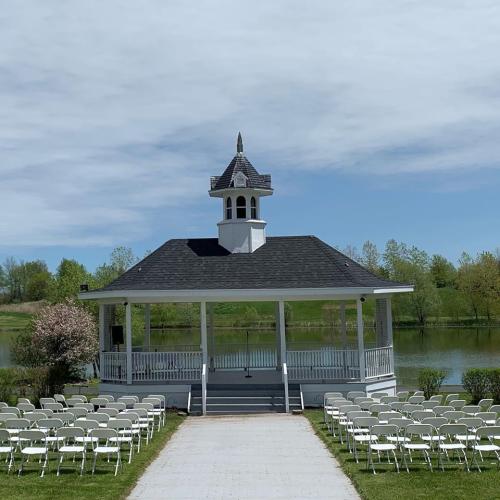 Photo by Ballroom at Carey Lake
The view that inspired Mark Twain can be the start of your happily ever after! Located atop Jerusalem Hill, the breath-taking view at Hill Top Inn overlooks the City of Elmira, the Chemung River and Valley and the foothills of neighboring Pennsylvania. Mark Twain spent 22 summers in Elmira and wrote many of his most famous works from this very hill. With seating for several hundred and a flexible indoor/outdoor space, a wedding here may inspire the same poetic works as Twain found years ago.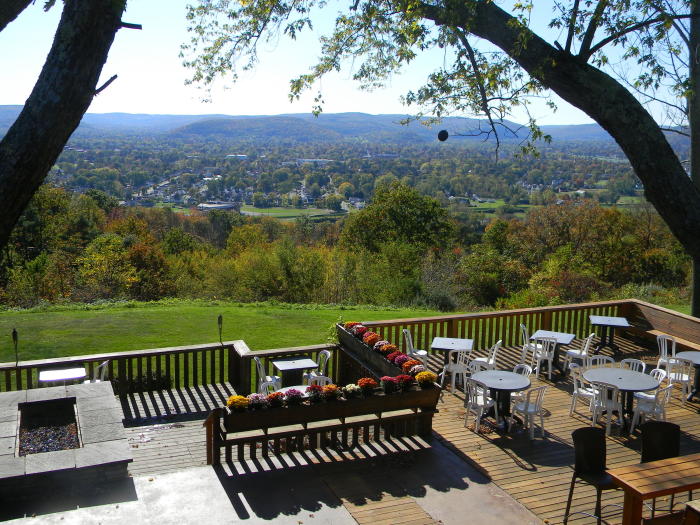 Photo by Hill Top Inn
Simplicity, elegance and a timeless venue await you at Wingate Barn. This 1800s dairy farm-turned events venue is quintessential Finger Lakes with over 40 acres of land, surrounded by hay and corn fields. Complete with twinkling string lights and glowing lanterns, the barn is simply a sight to behold. The venue also boats an on-site furnished suite for the wedding party to get ready as well as indoor bathrooms, so your wedding is the perfect mix of rustic and elegant.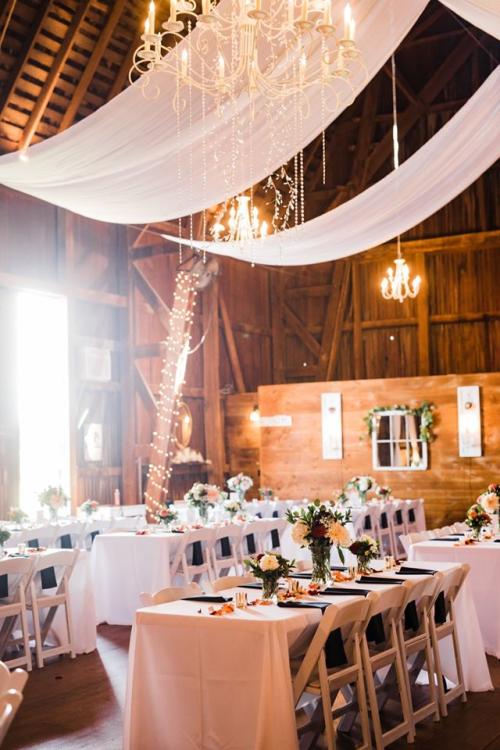 Photo by Wingate Barn
Lakeside
Get ready for the best wedding menu you've ever seen. At the New York Kitchen, rubber chicken dinners are a thing of the past. Chefs here work directly with local area farmers to provide top notch, farm-to-table fare with a New York State twist for an unforgettable dining experience. Their beverage curators will "craft up" the perfect New York State beverages with care, to ensure you and your guests have a true New York State tasting experience. Coupled with the beautiful location at the north end of Canandaigua Lake, this venue is a cut above the rest.
Just steps from the shores of Seneca Lake, the Watkins Glen Harbor Hotel may be one of the most picturesque locations in the Finger Lakes. Consider the possibilities of an intimately scaled outdoor wedding on the lushly landscaped waterfront patio with the sun setting over Seneca Lake as your backdrop or celebrate in sophisticated style in the elegant Harbor Ballroom. If you're planning a destination wedding, the hotel offers planning services to easily arrange an entire weekend of festivities.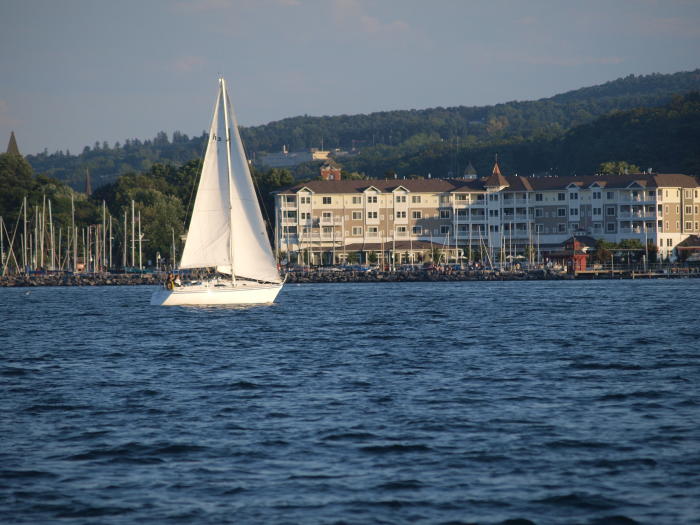 Urban
Located just a block from Ithaca's most famous neighborhood, The Commons, Coltivare is a culinary center and farm-to-table restaurant of Tompkins Cortland Community College, so dinner is never boring. Here, modern industrial meets contemporary rustic design featuring reclaimed wood and vintage touches. Choose from the intimate space in the wine cellar or the grandeur of the ballroom.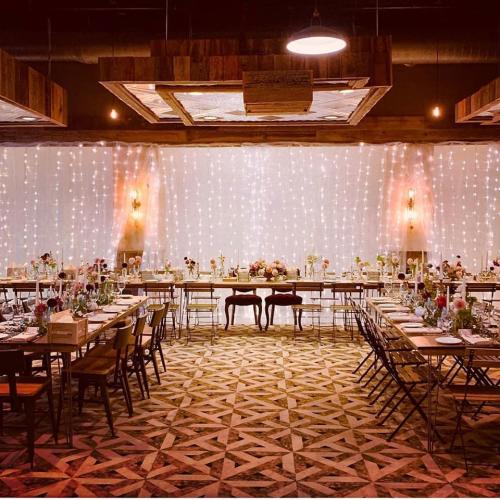 Photo by Coltivare
If a city view is more your style, the Penthouse at One East puts you in the middle of the action of downtown Rochester. Located at the end of historic East Ave, the Penthouse is exactly what the name suggests- a penthouse at the top of one of Rochester's most recognizable skyscrapers. Easily accessible for guests and completely private, this rooftop space has a metropolitan yet intimate vibe with a breathtaking view.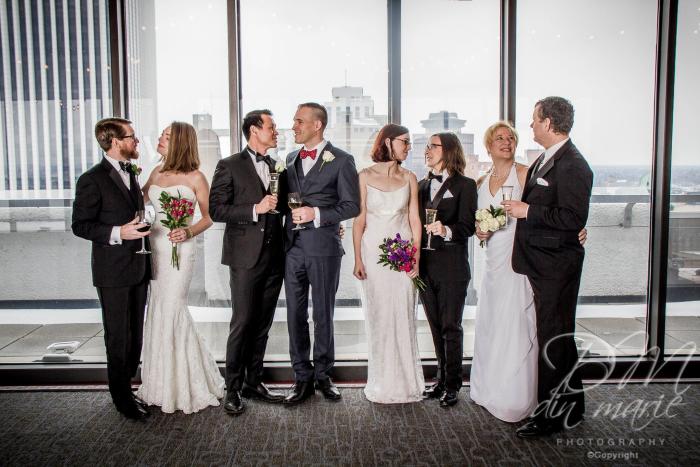 Photo by Penthouse at One East
If space in an urban environment is what you're looking for, SKY Armory has it in abundance. Located in the heart of downtown Syracuse, in the Armory Square neighborhood, SKY boasts three unique floors to pick and choose from or rent all of them! With so many details to keep track of, SKY Armory offers wedding planning and event designing services to help you "maintain sanity with a dose of reality".
Can't decide between a winery or brewery wedding? You don't have to at Three Brothers Winery! With three unique wineries and a microbrewery on-site, your guests will be talking for days about the variety of drinks and gorgeous spaces here. With views ranging from sweeping views of Seneca Lake to straight out of the bayou, a wedding here is not your run-of-the-mill event.
Unique
A venue truly like no other, a wedding in the Glenn H. Curtiss Museum combines celebrations of the past and future. Your guests can wander the museum during cocktail hour and dance the night away next to pieces of aviation history. With antique aircrafts, motorcycles, and more display, your guests will be captivated for hours.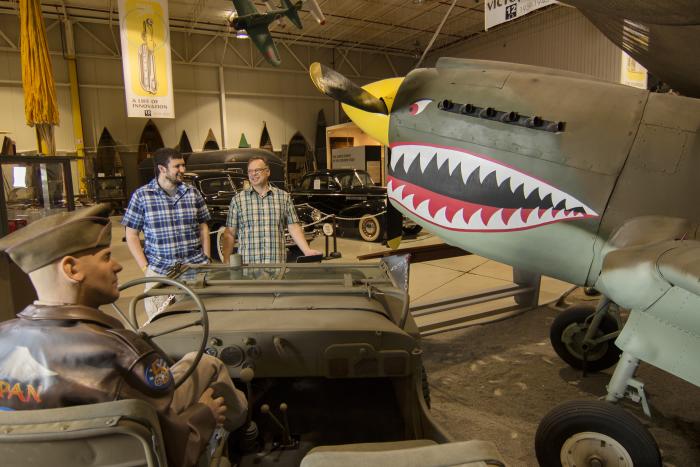 Photo by Glenn H. Curtiss Museum
With stunning views overlooking the ski resort at Greek Peak, Hope Lake Lodge is unique wedding venue that combines small town charm with big city planning amenities. Here, your wedding day can include a spa day, tubing, an indoor waterpark and even childcare. With a focus on creating a day and celebration as unique as each couple, Greek Peak helps take the worry and stress out of your big day.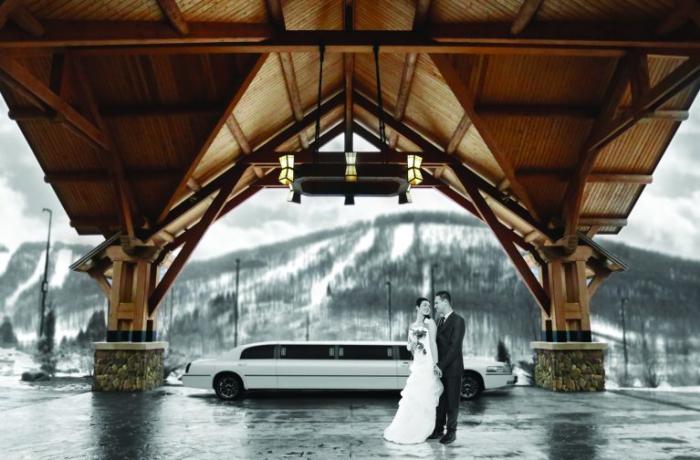 Photo by Greek Peak Mountain Resort
Have you ever dreamed of stepping into a Monet painting? At Reflections at Tioga Gardens, a covered pavilion and deck look out to four acres of magically landscaped gardens, including two large ponds, lighted fountains, and perfectly tended flower gardens. Brides and grooms are encouraged to exchange vows on the iconic arched bridge leading to our gazebo, or underneath the arbor atop a landscaped hilltop bed.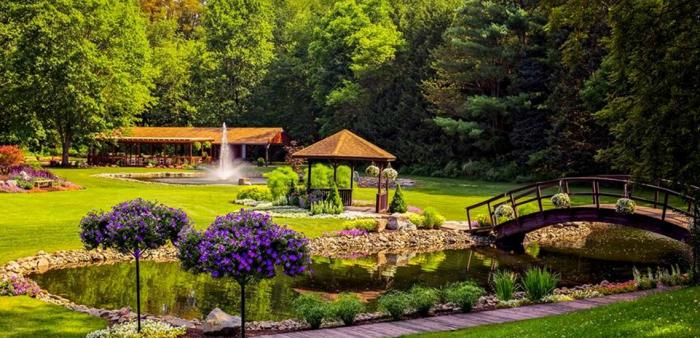 Photo by Reflections at Tioga Gardens
If you're looking for a venue with unparalleled history and beauty, you've found it in Willard Memorial Chapel in Auburn. Built in 1892, the chapel was commissioned by the Willard family and is the only complete and unaltered Tiffany chapel known to exist. The work of Louis C. Tiffany is everywhere inside, from the ornate and abstract stained-glass windows to the glass, bronze and tile memorial tablet. Even the hand laid tiles on the floor were designed by Tiffany himself. The sun streaming in through the stained-glass windows will leave your guests in awe.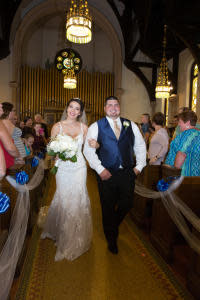 Photo by Maureen McEvers