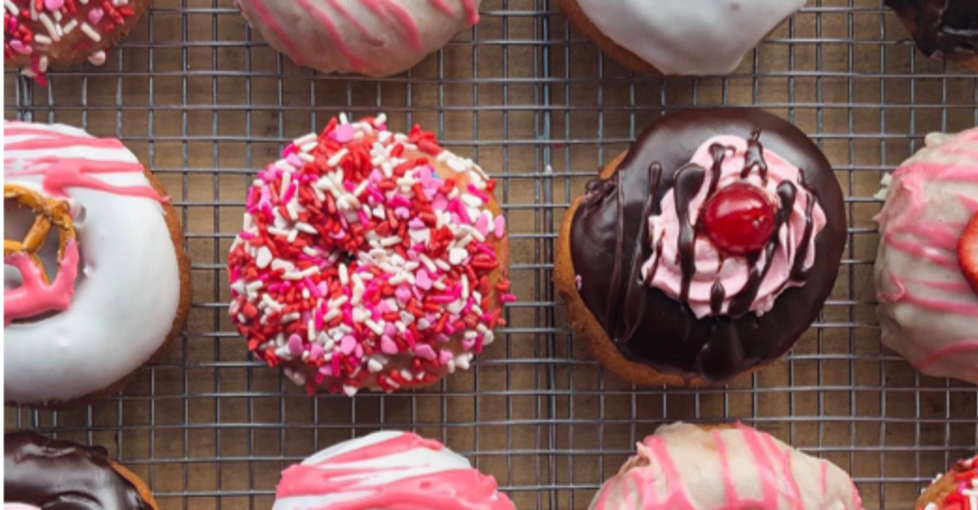 Valentine's Day is a holiday meant to celebrate all things sweet. A sweet embrace with your loved ones, a show of love from your sweetheart… and every sweet treat under the sun.  Whether you want to get something tasty for that special someone or to simply enjoy a yummy confection for yourself, we've gathered up some of the best desserts in the Finger Lakes that can be enjoyed not only on Valentine's Day, but all year round.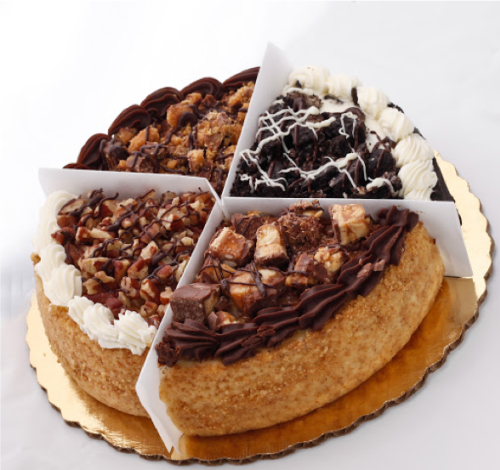 2 lb. Sample - Photo by Cheesy Eddie's
If you've got a sweet tooth for cheesecake, Cheesy Eddie's in Rochester, NY is just the place for you. While this Monroe County bakery offers a little bit of everything, they are best known for their cheesecake (as the name might suggest). They've got all the classics that everybody loves and adventurous "over-the-top cheesecakes" ranging from Oreo Explosion and Fudgy Brownie to Apple Caramel Streusel and Strawberry Sensation. Can't decide? Try their two- and four-pound sampler platters and mix and match your favorite kinds.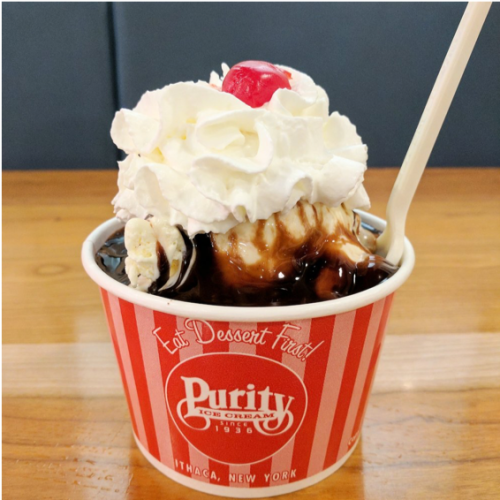 Purity Ice Cream Sundae - Photo by Yelp
Did you know that Ithaca, NY is the birthplace of the ice cream sundae? Where better to test it for yourself than Purity Ice Cream, known as the "Ice Cream of the Finger Lakes" since 1936. Choose from a huge range of ice cream and sundae flavors at this Tompkins County staple. If you feel like staying in, you can even have your favorite sundae delivered right to your house.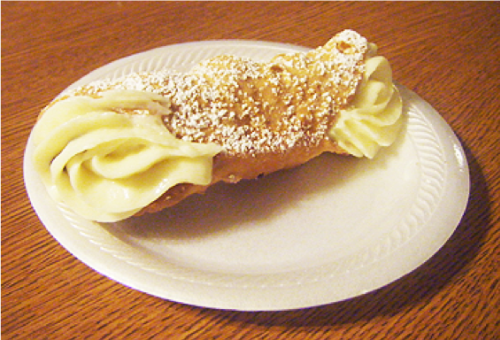 Photo by Scuteri's Cannoli Connection
Experience an authentic cannoli at Scuteri's Cannoli Connection in Watkins Glen, NY. Scuteri's legendary selection features small, large, and chocolate dipped cannolis made with a secret family recipe of creamy ricotta cheese and mini chocolate chips. Head to Schuyler County and you can even try one of their three-layer cannoli cakes in vanilla, chocolate, or strawberry.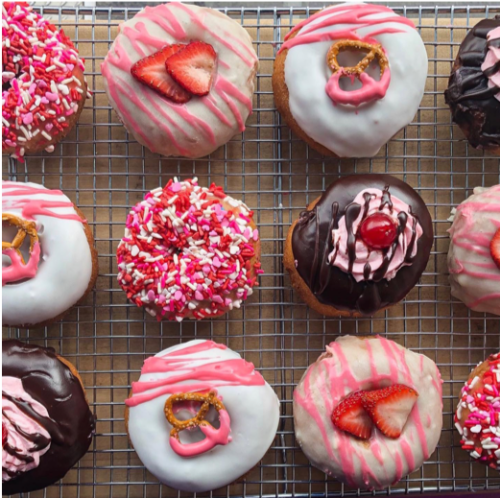 Photo by Glazed and Confused Syracuse
Who said that donuts are only for breakfast? At Glazed and Confused in Syracuse, NY you can find a huge variety of artisan donut flavors perfect for all times of day. The donuts at this family-owned business in Onondaga County are all made from scratch. Find traditional flavors such as The Jimmy and Cinnamon & Sugar and more creative flavors like "Cereal Killer" (vanilla cake dipped in honey glaze and topped with cereal) and "Pardon my French Toast" (maple glaze and cream cheese frosting topped with vanilla streusel).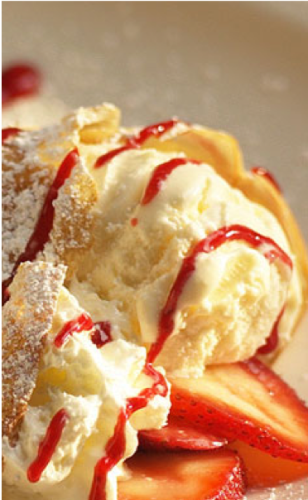 Photo by Simply Crêpes
In both Canandaigua, NY and Pittsford, NY you can indulge on crepes for breakfast, lunch, dinner and dessert! Sweet and savory flavors grace the menu at Simply Crêpes - including decadent bites like the Oreo Espresso Mousse Crêpe or the Fudge Brownie and Peanut Butter Caramel Crêpe. You can't go wrong with their selection, often accompanied by ice cream. There is a reason this Ontario County restaurant has been featured on the Food Network. They also offer crepe classes as a team-building exercise for those who want to try their hand at making this sweet delicacy.  
You really cannot go wrong when it comes to dessert in the Finger Lakes. Check out our top picks for the rest of the Finger Lake Counties and enjoy a sinful selection of sweets this Valentine's Day:
Cayuga County – Camerons Bakery
Chemung County – Kountry Krullers
Cortland County – Italian Desserts at Mangia Stattizitto
Livingston County – Chocolate Lasagna from Questa Lasagna
Seneca County – Simple Sweets Bakery
Steuben County – Dippity Do Dahs Homemade Ice Cream
Tioga County – Ice Cream Works!
Wayne County – Bone Appetit: Smokehouse BBQ and Bakery
Yates County – Seneca Farms Homemade Ice Cream​