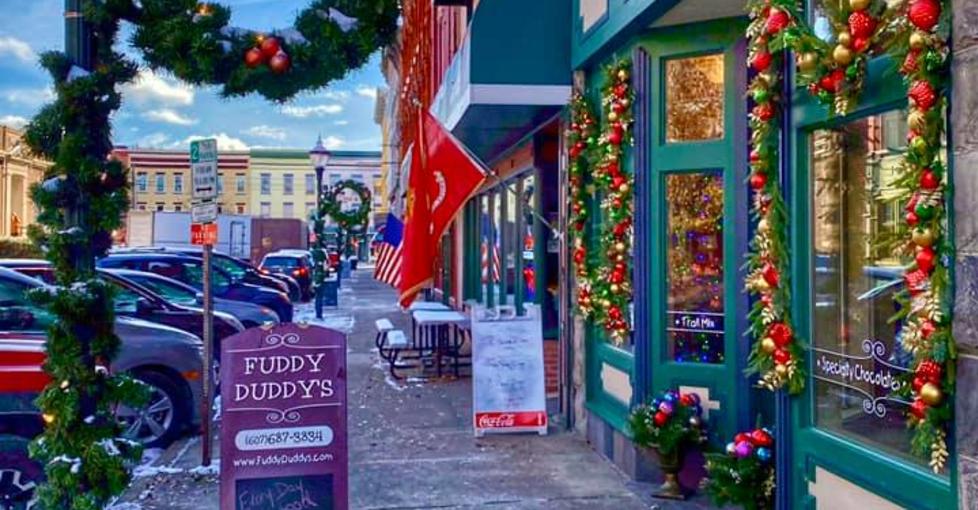 …from the comfort of your couch
Online shopping.  We've all done it at some point. Particularly during the holiday season, so now, more than ever the opportunity to find great Finger Lakes gift ideas is speedy, breezy and Finger Lakes easy.
The Finger Lakes region is truly blessed with artisans, craftspeople and entrepreneurs who sell their one-of-a-kind creations online. We'll provide just a sample of the possibilities here and encourage you to search for more.
Finger Lakes Soap Company, Ithaca
Did you know that your sense of smell is most tied to memory?  Giving and receiving the gift of something luscious to smell is a great way to remember a "special" someone. The Finger Lakes Soap Company makes their products in small batches to deliver high quality at low prices. Shop on their website for soaps, lip balms, skin care products and seasonal specialties. They have many products inspired by the lakes themselves.
http://fingerlakessoap.com/product-category/seasonal/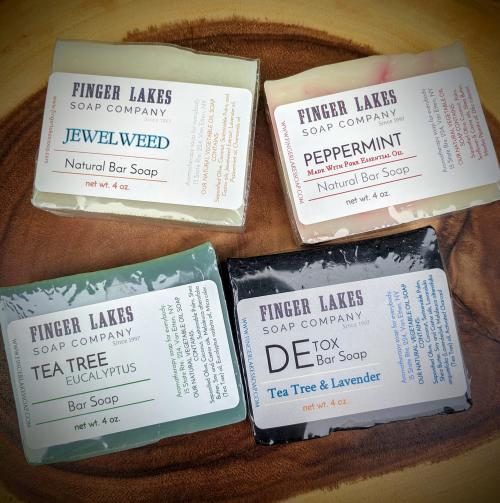 Photo from Finger Lakes Soap Co. Facebook
F. Oliver's
At a time when many of us are cooking at home and experimenting with new and different ingredients, consider giving the gift of something delicious to cook with! At F. Oliver's (three locations in the Finger Lakes and an online store), you can indulge in flavor-infused Extra Virgin Olive Oils (EVOO), Spice Blends, Salts, locally produced mustards, flavor-infused balsamic vinegars and the list goes on. Variety gift boxes made to order are available and all this adds up to one great and flavorful holiday gift.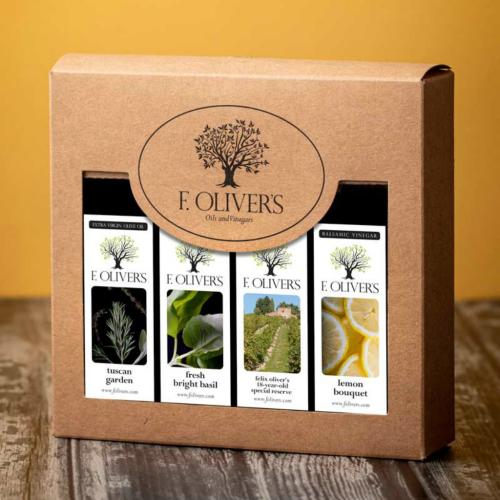 Photo from FOlivers.com
Monks' Bread / Abbey of the Genesee
Continuing on the theme of the gift of food, one of the most unique shopping experiences in the Finger Lakes is a visit to the Abbey of the Genesee and their bread store. The actual store is closed now due to the pandemic but their online store offers a bounty of their (and other related) products. Since 1953, the monks (actual Trappists monks) have been making and selling bread. Now, their product line has exploded to offer Baguette Crisps, Biscotti, Fruit and Nut Bar and the most scrumptious Fruit Cake you'll ever have. Okay, so fruit cake doesn't rock your world. Try this one and you'll be converted!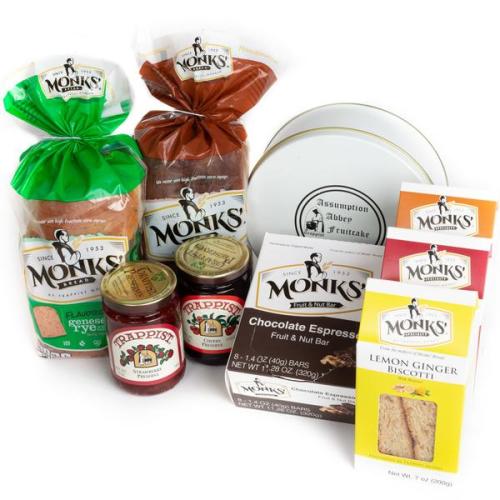 Photo from MonksBread.com
Painters, Photographers, Potters
We do not lack artistic talent in these parts. When it comes to working with paint medium, through the lens of a high-powered camera or on a potter's wheel, we have artists that use this stunning natural back-drop for inspiration and the results are a work of art anyone would relish and revere as a gift.
C. Altmire Harris (Art That Lets The Light In) is one of the regions most respected artists with a specialty in Plein Air Art. Drawing inspiration from her country-side studio and throughout New York State, her style is colorful, bold and inspirational. Who wouldn't want one of these painting gracing a wall in their home?
https://www.cindyharrisart.com/shop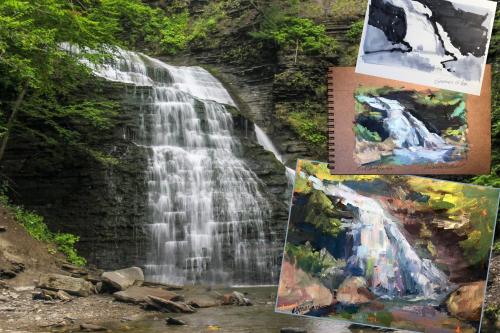 Photo from Harris Studios, Inc. Facebook
Larry Tetamore Photographic captures the stellar beauty of the Finger Lakes Region with a keen eye for just that right moment.  Larry sells several of his prints online and also sells calendars that offer a collage of his work. Who doesn't like to receive a beautiful calendar for the year ahead?
https://www.larrytetamore.com/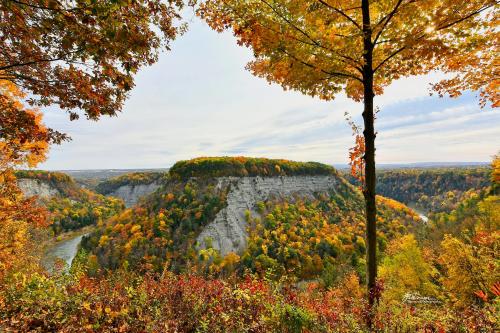 Photo from Tetamore Photographic Facebook
Colleen McCall Ceramics
This pottery is, as Colleen notes on her website, from a "Painter who Pots." One look at these amazing pieces and it is clear that the artist is both. Big, bold, colorful and enchanting are only basic words that seek to describe this one-of-a-kind pottery. I'd love one of these works of art (I'll be showing this blog to a certain someone!).
https://www.colleenmccallceramics.com/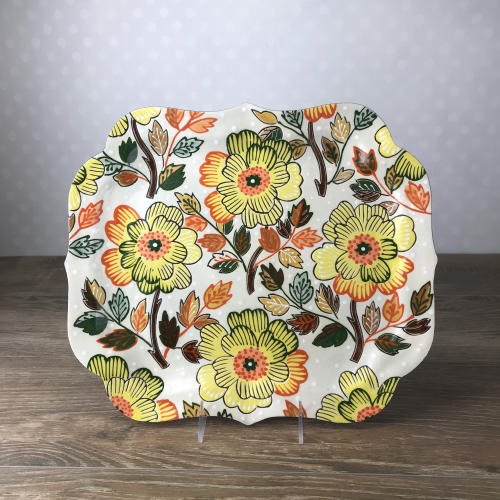 Photo from ColleenMcCallCeramics.com
This is just the tip of the iceberg when it comes to local artists in the Finger Lakes and the stellar work they are creating.
Corning Museum of Glass
Our world-renowned museum celebrating all things glass also offers one of the most extensive and creative online shopping opportunities in the region!  You can browse from Made at CMOG products to jewelry, home + décor, books and much more. Shopping online makes it easy to own or gift a special piece from this incredible museum but keep in mind, the museum is open and taking all precautions for your enjoyable visit.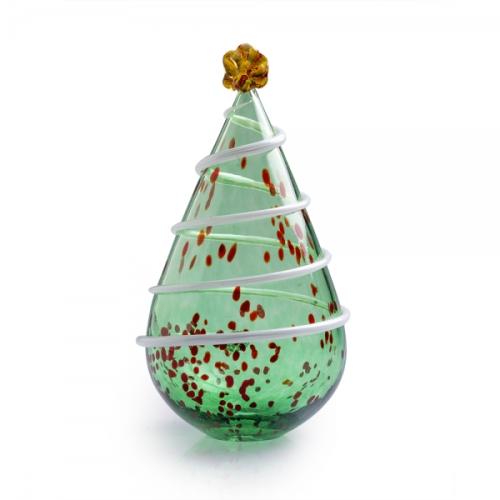 Photo from Shops.CMOG.org
Craft Beverage
No holiday gift shopping in the Finger Lakes list would be complete without noting that our craft beverage industry makes it extremely easy to shop online and have  extraordinary libations delivered right to your door. Here are a few links to Finger Lakes wine and craft beverage websites that will inspire you to shop local, give local and most of all, enjoy local.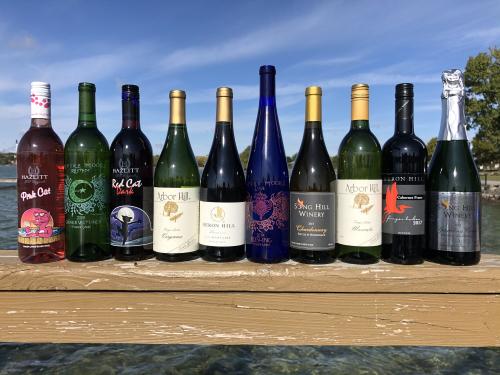 Photo from CanandaiguaLakeWineTrail.com