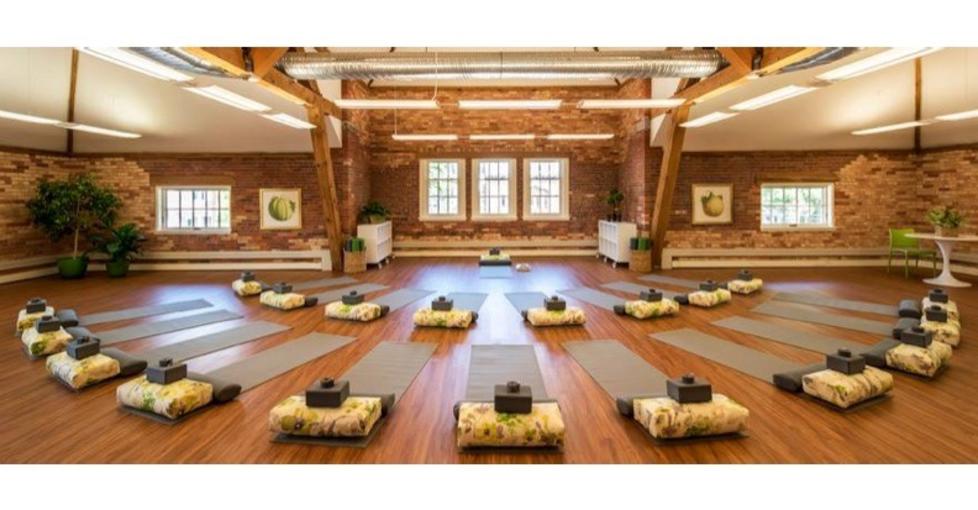 What can be better than connecting with your mind, body, and soul? Connecting with your mind, body, and soul in the Finger Lakes! These six yoga destinations are sure to make a FLX experience that much more spiritual and relaxing. All across the region, you'll find a wide array of yoga options in addition to the ones we've noted here, so be sure to explore them all to find your favorite!
Wedding Yoga
Having your wedding in the Finger Lakes? Wedding Yoga by Finger Lakes Yogascapes will be perfect for your Bridal Party. Available by appointment, you can schedule this relaxing activity for a bachelorette party or even during the day of the celebration to get rid of those pre-wedding jitters. Popular yoga packages include one-hour yoga with essential oils and goodie bags for the whole group!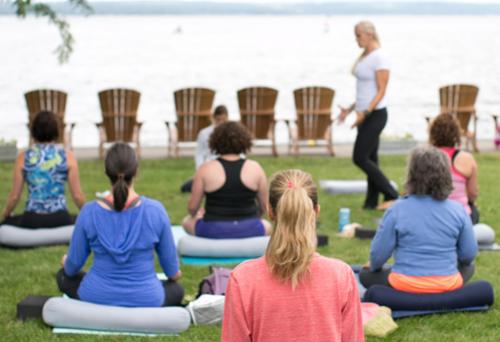 Photo from Finger Lakes Yogascapes
Glamping Yoga Retreat
Another exciting yoga experience by Finger Lakes Yogascapes – Glamping Yoga! For one weekend in July or August, take part in Glamour Camping (aka Glamping) while also practicing your namaste throughout the day. The retreat includes three days and two nights inside a fully furnished tent among the trees. Meals are provided, plus happy hour every night. You will have access to the sauna and steam room as well as take guided tours through the natural surrounding that provides that backdrop for your getaway. Embrace the outdoors while still enjoying the finer things in life with this unique yoga experience!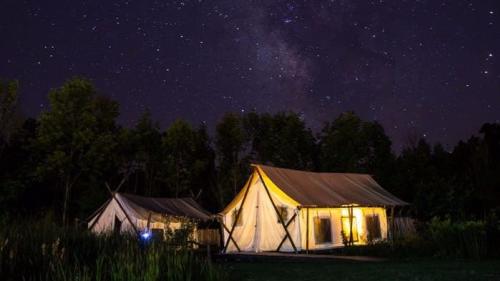 Photo from Finger Lakes Yogascapes
Goat Yoga
Is "yoga with goats" all you needed to hear? Visit ZiegenVine Homestead on Saturdays to participate in a guided yoga session with the Homestead's own goats joining in on the fun! Goat yoga has become extremely popular recently, and now you don't have to leave the Finger Lakes for this one-of-a-kind yoga class. This class is for experienced yogis and beginners - it doesn't matter your skill set as long as you don't mind a goat on your back!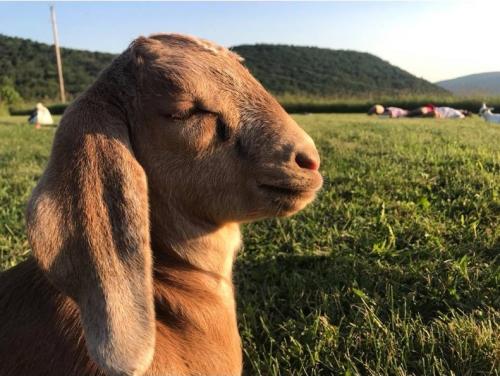 Yoga and Wine Getaway
A wine tour with a twist. Enjoy a two-night stay at the Savannah House Wine Country Inn & Cottages. This stay will include morning yoga classes and afternoon winery and microbrewery tours and tastings. Upon arrival enjoy a half-hour massage. Morning coffee and tea are served daily, and each night there will be an evening fire pit available. Guests receive a wine travel card which will get them free wine tastings as well as discounts on wine purchases. This is the perfect experience for wine and yoga lovers alike!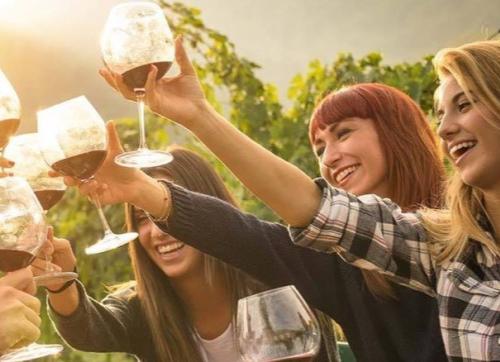 Yoga at The Inns of Aurora
Stay in the heart of the FLX at the Inns of Aurora, located on Cayuga Lake. There are many accommodations options at the various Inns, but one can't-miss experience are their yoga and wellness classes – from Slow Flow Movement with Healing Rest to the more vigorous Vinyasa Flow. Just take a peek at the online schedule and pick the class that works for you. These classes are for the experienced and for beginners, so don't be shy!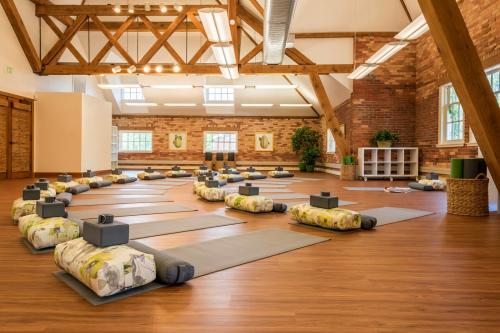 Photo from Inns of Aurora
Alpaca Yoga
You've heard of Goat Yoga, but have you heard of Alpaca Yoga? If you haven't, no worries, because Lazy Acre Alpacas in Bloomfield, NY would be happy to introduce you to this unique experience. Starting on July 11, come in and enjoy an hour of Alpaca Yoga. This guided yoga class will be accompanied by some furry friends - you might even find yourself in a prayer stance with a herd of Alpaca around you.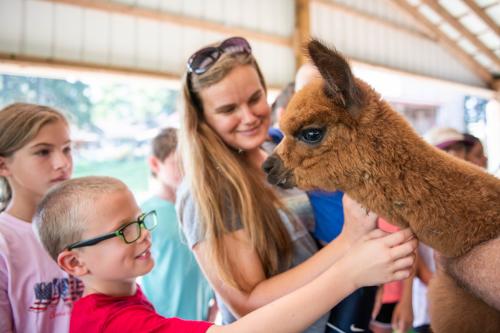 Photo from Lazy Acre Alpacas
Whether you're looking to encounter a day with the "kids" (the four-legged kind) or a three-day glamping yoga retreat, the Finger Lakes has your yoga needs. So, "Nama-stay in the Finger Lakes" and come get your yoga on! Namaste.