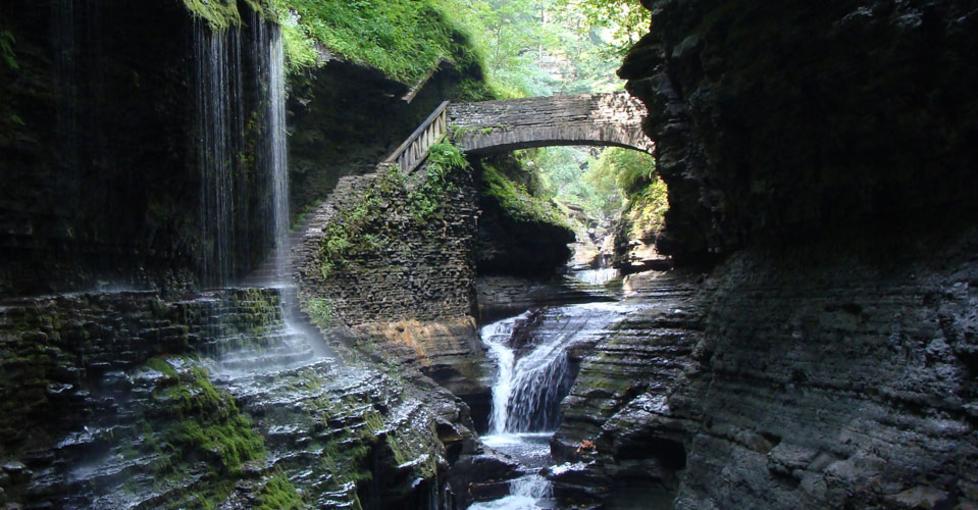 The Finger Lakes region is known for its breathtaking scenery, outdoor activities, wineries and craft breweries. Clocking in at 9,000-square-miles (we're about the size of New Jersey!), it may feel intimidating to plan a Finger Lakes visit. There are countless things to do, and see, and eat.
To make exploring a little easier, we have compiled a list of the things that make up a quintessential Finger Lakes vacation to check off your while visiting! And if you can't get it all done in one, you will just have to come back again and again.
Click the links below to jump to a certain section:
Foods | Drinks | Farmers Markets | Outdoors | Gaming | Museums
Feed your inner-foodie with the region's award-winning dishes, unique creations and delicious indulgences! Treat your taste buds with these Finger Lakes specialties: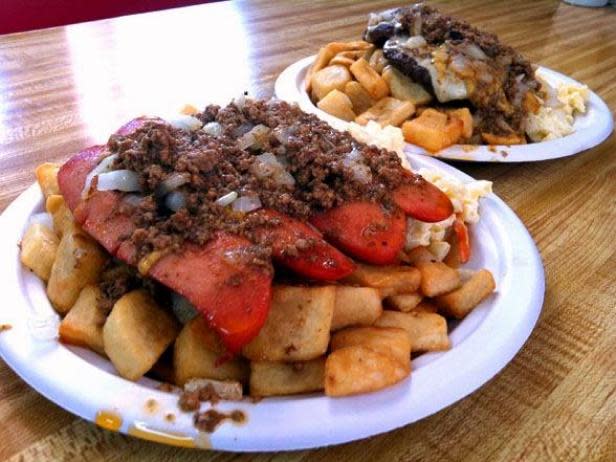 Garbage Plate
Garbage Plate: Although its name may not sound appealing, the Garbage Plate is loved by many. This legendary dish is traditionally made with a cheeseburger (or other meat or protein), served on top of any combination of home fries and macaroni salad, topped with a spicy meat sauce. The name "Garbage Plate" is trademarked by the original creator, Nick Tahou Hots, but you can find different versions and variations throughout the Greater Rochester area.
Salt Potatoes: Syracuse was once the salt capital of America due its salt production from salt springs around Onondaga Lake. This consumable salt was then distributed throughout the northeast. The history of salt potatoes dates back to the salt workers, mostly Irishmen, who would bring potatoes to work for lunch and boil them in salt brine. Today, salt potatoes can be found at summer fairs, festivals and barbecues – with some grocery stores selling bags of the appropriate potatoes along with packages of salt.
Grape Pie: Being wine country, it's no surprise that we have grapes here in the Finger Lakes. But Naples, NY is home to the grape pie. In fact, it's known as the Grape Pie Capital of the World with over 70,000 grape pies made in the town each year. The grape pie boom began in the 1960s with Naples' abundance of Concord grapes. Since then, the town has become the center of all things grape – pies, tarts, gummies and more – and the host of the annual Naples Grape Festival where handfuls of bakers compete in the "the World's Greatest Grape Pie" contest.
Apples: Wayne County, which sits along Lake Ontario at the top of the Finger Lakes region, is the number one apple producing county in New York State. Across Wayne County, you can taste a variety of apples – all different styles, sizes, flavors, colors. Each October, the Apple Tasting Tour outlines a path for you to drive from market to market, trying different varieties – along with baked goods, cider and other fresh produce.
For more appetizing inspiration, view our Finger Lakes foods here.
It wouldn't be a trip to the Finger Lakes region without stopping at a winery, craft brewery, cidery or distillery. (Yes, we like our craft beverages.) Here are a few of the must visit places to grab an alcoholic beverage in the region: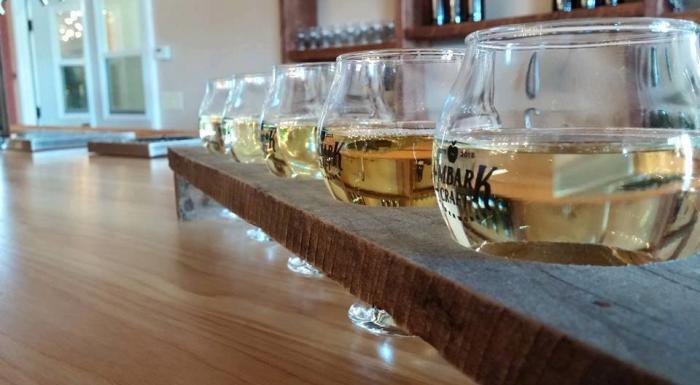 Embark Craft Ciderworks
Wineries: The Finger Lakes is the largest wine producing region in the U.S., east of California – which means we are home to wineries (over 130, actually), wine tours, wine bars and wine festivals. Sipping along a wine trail is the classic way to experience the region's wineries, and we have five of them! Start by viewing our list of wineries, which range in personality and style of wine but are sure to please your palate.
Breweries: You can find over 70 craft breweries across our region, with more opening every year! Friendly atmospheres, delicious dishes and beautiful beer gardens await at our area's breweries and taprooms. Choose your style: family-friendly, dog-friendly, award-winning and ones with killer views of our outdoors. Browse our list of breweries to get started.
Cideries & Distilleries: It doesn't stop with wine and beer – our cideries and distilleries are just as noteworthy! With an appreciation for local produce, our region has gone through a hard cider renaissance. And our distilleries are churning out small-batch spirits and beautifully crafted cocktails. See what cideries and distilleries are nearby.
With an abundance of land comes an abundance of locally grown produce! While in the Finger Lakes region, you must visit a local farmers market or farm stand and pick up some fresh goods. Here are some options to get you started: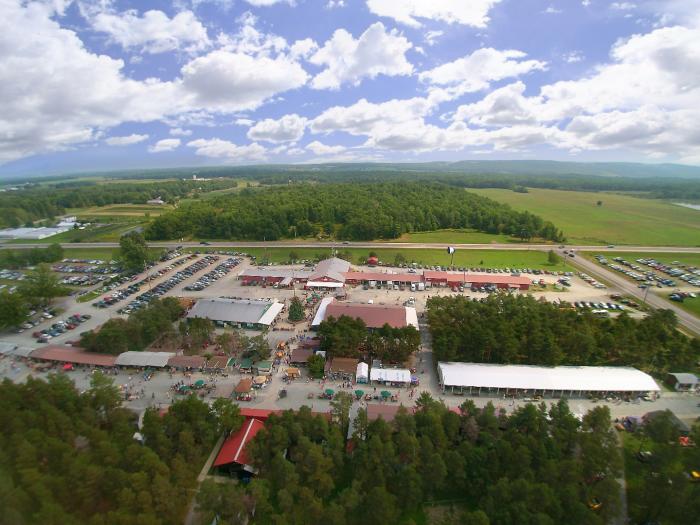 The Windmill Farm and Craft Market
The Windmill Farm and Craft Market: Known as "the first and friendliest farm market," The Windmill has over 175 indoor and outdoor shops situated on over 40 acres of open space in Penn Yan, NY. We recommend around 3 hours to see it all – with local artisans, farm fresh produce, wineries and craft brewers, Amish & Mennonite baked goods, handmade items, custom furniture, décor and more.
Ithaca Farmers Market: This member-run co-op has over 160 members who grow or produce their products within 30-miles of Ithaca, NY. The Ithaca Farmers Market rotates around town to various locations throughout the week, but the weekend market days at the Pavilion are known as the biggest and the best.
City of Rochester Public Market: One of the oldest public markets in the country, the Rochester Public Market (open Tuesdays, Thursdays and Saturdays) is a great spot for a bite to eat, or to pick up seasonal produce, baked goods and food items, ethnic delicacies, handmade and homemade items. On Saturdays in the summer, you can expect over 300 vendors among the indoor and outdoor spaces.
Nothing says a trip to the Finger Lakes like an outdoor adventure! Soaking up the scenery and enjoying nature are Finger Lake traditions that you can't miss out on. Check out these fun outdoor activities – for a variety of seasons:
Robert H. Treman State Park
If you're feeling lucky, the Finger Lakes region has no shortage of casinos. Check out these spots for slots, live action and entertainment: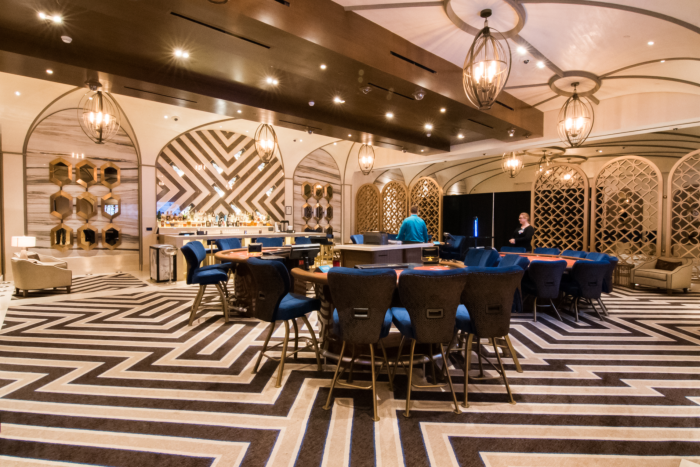 del Lago Resort & Casino
Tioga Downs Casino Resort: Experience it all at Tioga Downs! Win big on their slot machines, table games, poker tables and harness racing. Or relax with a spa treatment, cocktail by the pool, round of golf and live entertainment. The icing on the cake? With 9 different dining and drinks options, there is something for every taste and budget...and they are all delicious.
del Lago Resort & Casino: In addition to its gaming floor with slots, table games and sports betting, del Lago Resort & Casino is home to The Vine Showroom for comedy and concerts, a European-style spa, and on-site hotel with a AAA® Four Diamond designation. When it comes to food and drinks, dine at the award-winning Portico by Fabio Viviani and grab a cocktail from Centrifico, with 360-degree views of the floor.
Finger Lakes Gaming and Racetrack: For heart-pounding excitement, head to Finger Lakes Gaming, where you'll find over 1,100 video gaming machines and thoroughbred horse racing (mid-April through early December). Along with its dining options, you can catch some live music at their Remedy Bar.
Our museums provide fun and interactive ways to learn about the Finger Lakes region. Here are some of the must-see museums that the whole family will love!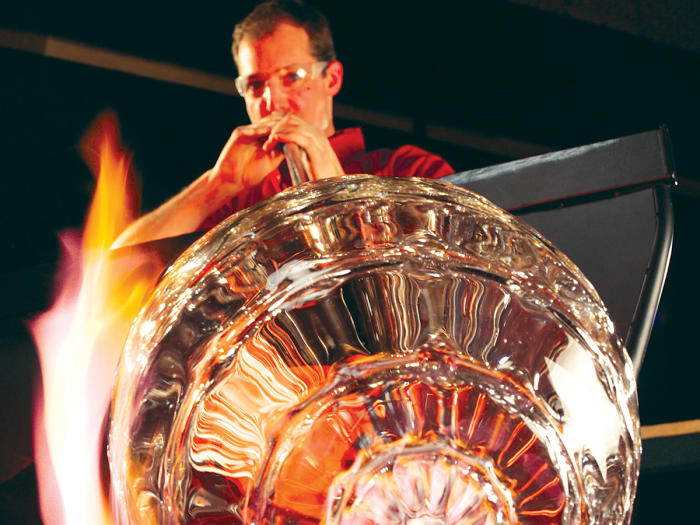 Corning Museum of Glass
For more inspiration or assistance planning your Finger Lakes visit, view our Top 50 Attractions guide.