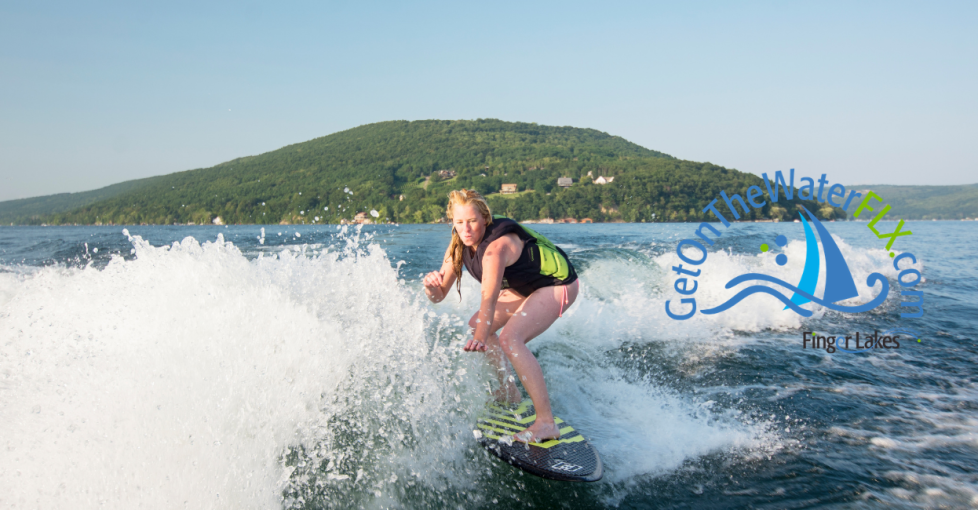 Get on the Water
If there's one thing we have plenty of in the Finger Lakes, it's water. It might be rather obvious by the name but we have more than just lakes that allow for endless possibilities to enjoy how Mother Nature has blessed this region. 
The region has taken a "deep dive" into all the varying ways to celebrate being in, on and near the water with a new website, GetOnTheWaterFLX.com.  Whether it's sailing on our "Big" Lake, Lake Ontario, fishing along the banks of one of our many rivers, dining at a fabulous winery overlooking a long stretch of shoreline or kayaking on the historic Erie Canal - the water-related attributes of the Finger Lakes can bring you closer to outdoor recreation and the refreshing power of being on the water.
Here's just the "tip of the iceberg" of ways to Get On The Water in the FLX.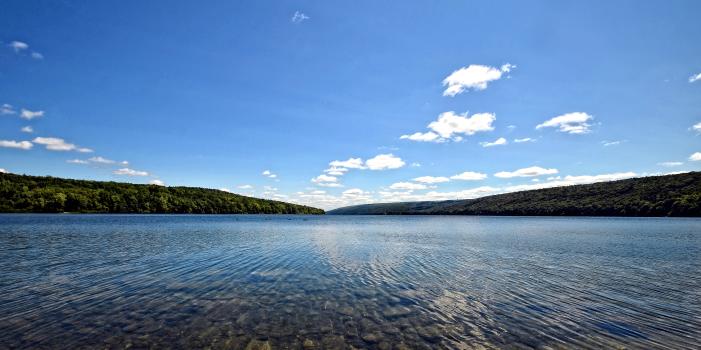 Hemlock-Canadice State Forest
Of the eleven Finger Lakes, there are only two that have been designated to stay "forever wild." These two lakes - Hemlock and Canadice - are virtually untouched by any construction and offer a unique opportunity to relish in an outdoor experience without having to dodge motorized boats, jet skis and party boats. Kayaking is a favored way to be out on either of these lakes and the pleasure of lightly paddling while viewing long stretches of forested shoreline can truly me a "moment of zen."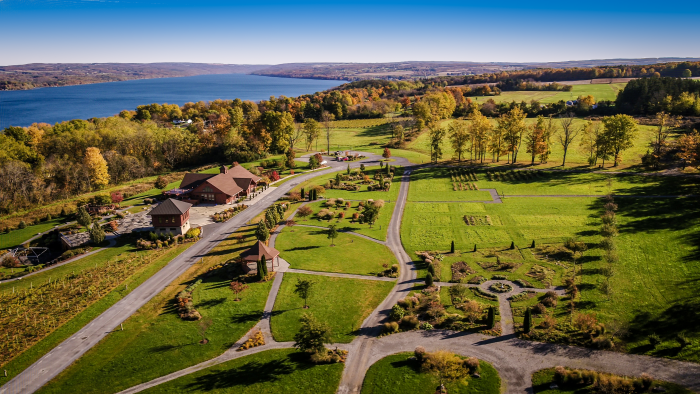 Skaneateles Lake and Mid-Lakes Navigation
In addition to Skaneateles Lakes' shoreline being dotted with million-dollar homes, lush landscapes and a few world-class wineries, it is also ranked among the cleanest lakes in the United States.  If you've ever had the opportunity or when you do have the pleasure, you'll note that the water is indeed translucent. A fun way to see the lake and hear about those million-dollar mansions is taking a cruise on one of the vessels operated by Mid-Lakes Navigation. Sightseeing Cruises for about one-hour are jam-packed with information and a who's who list of notable home-owners. We just heard that David Muir from ABC Evening News (and a Syracuse home-town boy) just bought a home on the lake. Wonder if it will be pointed out on the tour?

The Mighty Genesee River
When it comes to enjoying water in countless ways, the Genesee River offers up in spades. If it's white-water rafting you're looking for, then Adventure Calls Outfitters which operates out of Letchworth State Park offers guided rafting experiences and even over-night rafting/camping adventures that are truly memorable. And, if it's a more urban waterway experience you're after, then just about any place in Rochester is on or near the water. A culinary experience awaits along the water at an array of world-class restaurants and as you travel northbound towards Lake Ontario, the river opens up at the Port of Charlotte where boating, fishing and even swimming are ways to be close to the water and relish in its beauty. Passing over the Mighty Genesee in Rochester bring us to…………

The Historic Erie Canal
What was once an engineering, transportation and commerce marvel has now become a recreational super-hero in the Finger Lakes. The Erie Canal passes through the entire northern Finger Lakes Region and every mile offers differing experiences and opportunities. The Erie Canalway Trail offers cyclists of all experience levels a leisurely ride through small canal villages, backyards and alongside lift bridges. You are likely to see anglers hoping for a big catch (yes, bass, walleye, pike and more) and you're also likely to see pleasure boats smoothly motoring along the canal. When you see a boat approaching one of the many locks along the canal, treat yourself to staying put and watching the process. It's a great experience to view.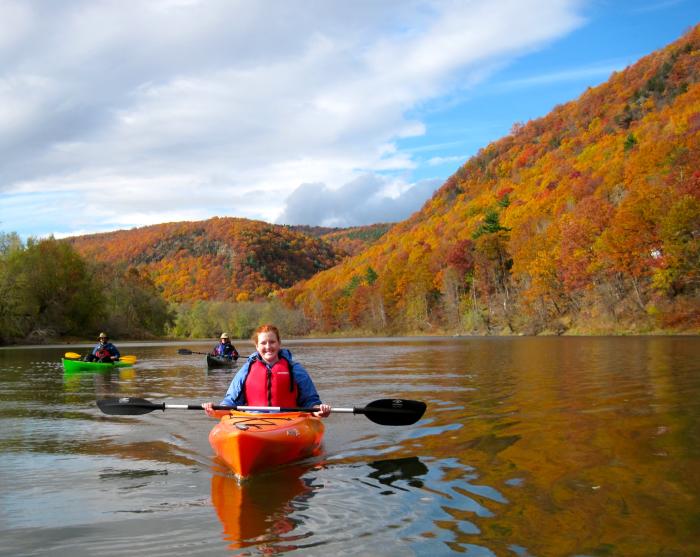 The Chemung River
Our rivers in the Finger Lakes region offer outstanding opportunities for all sorts of outdoor experiences and the Chemung River is among one of the finest examples. It's 45-miles of possibilities at every turn. Kayaking is remarkable on this river and Southern Tier Kayak Tours is one of a few companies that can fix you up for a great paddle. Small-mouth bass and walleye are among the fish you'll find in the Chemung, and if it's hiking along water that you're after, the Chemung has a path called the West Elmira Primitive Path which was originally used by Native Americans. And remember to look up - that area is well known for spotting the mighty American Bald Eagle.
Like we said, this is just the "tip of the iceberg" of all the ways you can enjoy the water of the Finger Lakes. GetOnTheWaterFLX.com is a one-stop resource for all your water needs and stop by the site as the weather changes and the temperatures dip. Water turns to snow and ice and there are all sorts of winter related activities waiting for you in the Finger Lakes.