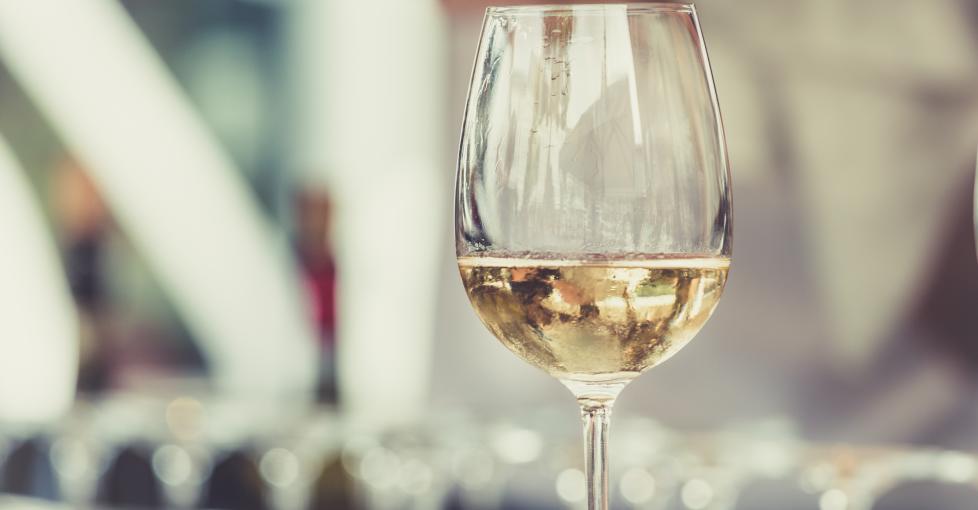 Virtual wine tastings have exploded onto the "stay at home" scene and have become the new normal for consumers to reap social, educational and tasty interactive experiences from the comfort of their homes. Wineries across the Finger Lakes region have transitioned in-store purchases and tasting room special events to safe and convenient curbside pickup or online shipping options, in order for fans to secure bottles in time to pour and sip along with wineries hosting online events.
This is a unique chance to get up close and personal with winemakers, winery owners and staff, who cover everything from new ideas coming out of the pandemic and current status of their vines to inspiration behind blends, flavor profiles, thoughtful personal stories and even trivia. Here's a sampling of locations that are getting creative on screen and behind-the-scenes for you to stay connected, pop open the vino, press a Facebook or Zoom link and "virtually" enjoy a professional tasting. Cheers!
Wine, Straight Up
Weis Vineyards
10014 Day Rd, Hammondsport, NY 14840
(607) 284-4011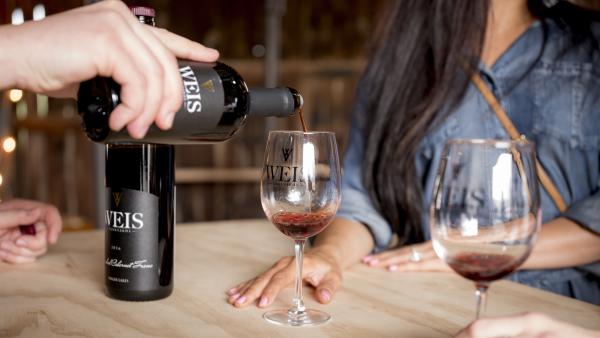 Photo courtesy of Cagwin Photography
Weis Vineyards, owned by German winemaker Hans Peter Weis and wife Ashlee, is known for their hand crafted, German style wines. The pair is hosting regular virtual tasting series on Friday evenings at 5:30 pm through Facebook Live. You may even learn some German phrases from Peter! Upcoming events include:
5/15 - Dry Rose & Zweigelt Dry Rose
5/22 - Unoaked Chardonnay & Chardonnay
5/29 - Heart of the Lake, Schulhaus White & Blush
Click here to make your reservation now!
Billsboro Winery
4760 W Lake Rd, Geneva, NY 14456
(315) 789-9538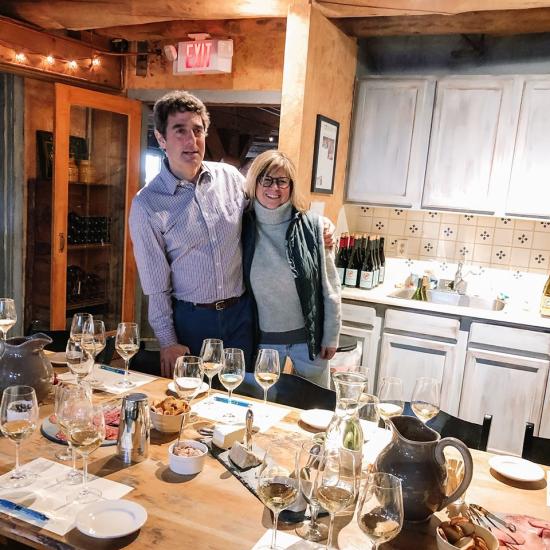 Photo from Billsboro Winery Facebook
You can't step inside Billsboro Winery's century old barn tasting room, but you can join owners Kim and Vinny Aliperti on Saturdays at 5:30 via Facebook Live for their Spring Virtual Tasting Series. In addition to the varietal focus, the couple's conversation tends to weave in fun trivia, the evolution of their wines and their own pairing favorites. They also offer a listen later option on Facebook and Instagram.
Treleaven Wines
658 Lake Rd, King Ferry, NY 13081
(315) 364-5100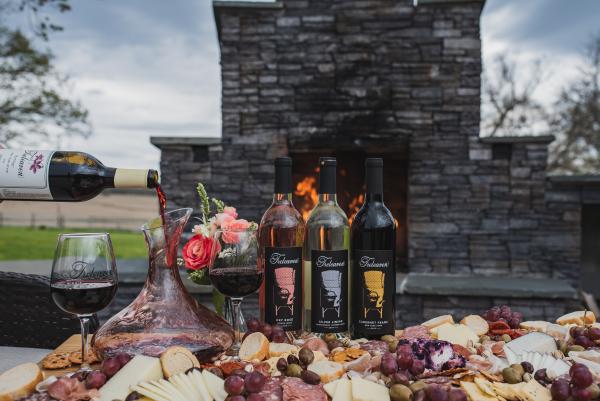 Photo provided by Treleaven Wines
Treleaven Wines, the oldest winery on the east side of Cayuga Lake is a family affair run by founders Pete and Tacie Saltonstall, along with their children, Lev and Hattie. If getting a behind the scenes peek at a winery with quarantine tips and humorous storytelling piques your interest, consider participating in one of their playful virtual happy hours. "Uncork and Unwind" is held on Fridays from 3-3:30pm.
Damiani Wine Cellars
4704 NY-414, Burdett, NY 14818
(607) 546-5557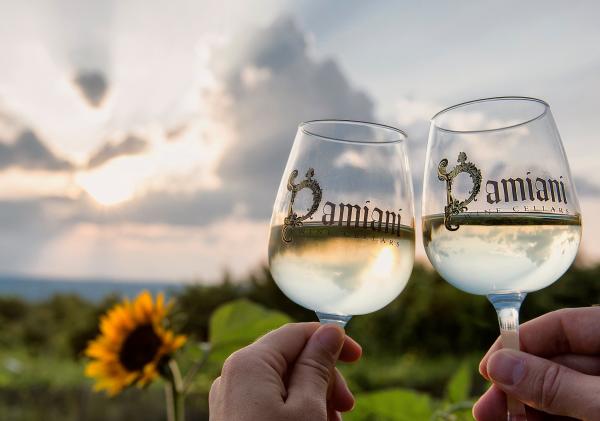 Located on the eastern shore of Seneca Lake is Damiani Wine Cellars. "Wine is the most pure representation you can have of the land – I look at it as a snapshot of time and place," says Winemaker, Phil Arras. You can learn more from Arras by joining him for an interactive online Zoom happy hour. Their May 16 event sets us up for brighter days to come, as the winemaker's focus will surround their Sauvignon Blanc release. They describe the varietal as sunshine in a glass – bursting with fruit and intense aromatics; it is crisp and full bodied, with a long finish.
Test Your Palette with Blind Tastings
Super Secret Wine Shop & F.L.X. Provisions
18 Linden Street, Geneva, NY 14456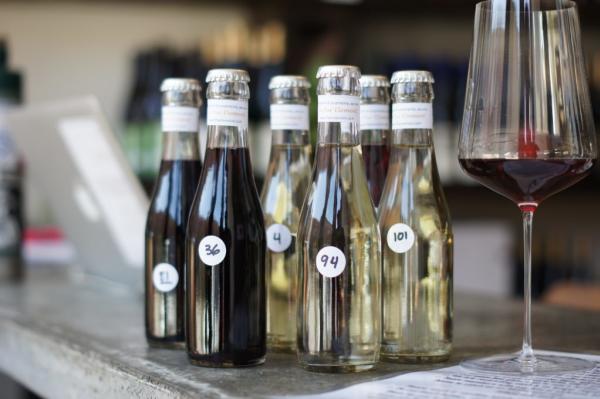 Photo from F.L.X. Provisions
Interested in stepping up your wine knowledge and your budget? Blind Tasting Packs are what's hot right now at the Super Secret Wine Shop & F.L.X. Provisions. Master Sommelier and restauranteur Christopher Bates has curated kits of 12 ($150) or 24 ($275) mini 187mL bottles of top-rated, iconic wines from famous regions across the globe. The shop notes that blind tastings are a great way to discover which wines you enjoy without preconceived notions from viewing the label. Each box includes a welcome letter and deductive tasting guide with wines that should be enjoyed within three weeks.
Public and Private Food Pairings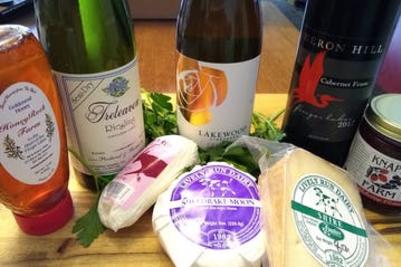 Photo from Experience FLX Facebook
Looking for some nibbles during wine time? The perfect pairing can be tricky, but Experience! The Finger Lakes is making it easy, by teaming up with partner wineries and Lively Run Dairy Farm and Creamery to produce Wine & Cheese Pairing Kits. Designed for four to eight people, wine and cheese kits are shipped directly to you. Virtual pairing kit options range from The Three Lakes, The Sweet Three Lakes or Tres Colores. Pairing presentations are led on Zoom by Certified Sommelier and Wine Marketing Instructor, Laura Winter Falk, PhD each Tuesday, Thursday and Sunday at 5:00 pm. Public or private tastings are available.
Living Roots
1255 University Ave, Rochester, NY 14607
(585) 383-1112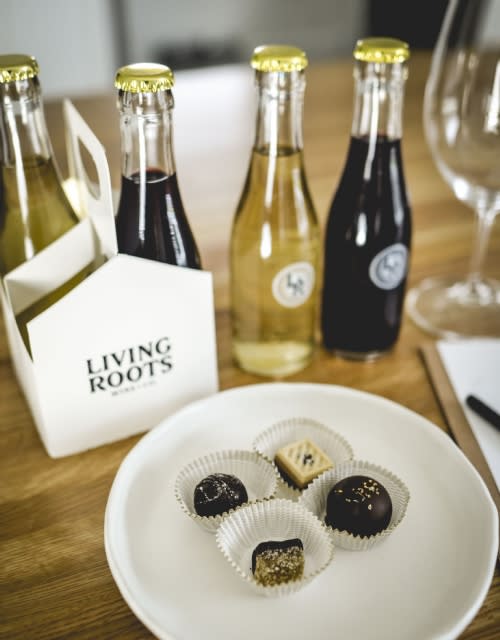 Photo from Living Roots Facebook
Sebastian and Colleen Hardy are the owners of Living Roots, Rochester's first Urban Winery, where their grapes are sourced from Finger Lakes and the Adelaide Hills family vineyards. In addition to to-go weekend wine tasting flights and private virtual tastings for groups of four or more, this winery has a history of hosting special events in conjunction with other local businesses. Treat mom this Mother's Day by booking a virtual Wine + Chocolate Pairing class, a sweet collaboration between the winery and Allison Zukoski, CFO of Laughing Gull Chocolates. Secure kits by May 10, sign up for a 2:00 pm or 3:30 Zoom slot and let Allison and Living Roots account manager Nick Lemesis lead you through your tasting portions.