Adventure Travel
Adventure Calls Outfitters, Inc.
A rafting trip down the river through "The Grand Canyon of the East" provides memories that will last a lifetime and is the perfect trip for first-time rafters, youth groups, and families with children. Five and one-half miles of spectacular scenery and fun rapids await you and your fellow paddlers. 
Adventure Calls Rafting, photo provided by Livingston County Area Chamber of Commerce & Tourism Promotion Agency
Experience the thrill of a lifetime when you take a hot air balloon ride (April through October) within Letchworth State Park. 
Bristol Mountain Aerial Adventures & Zipline Canopy Tour
Zipline, tight rope walk, climb rope ladder, cross a bridge and skateboard through the trees on one of 7 aerial adventure courses (plus two courses in the Kids Adventure Park). To up the ante, there is a 3-hour Zipline Canopy Tour through the Bristol Hills to experience the Finger Lakes from a new perspective.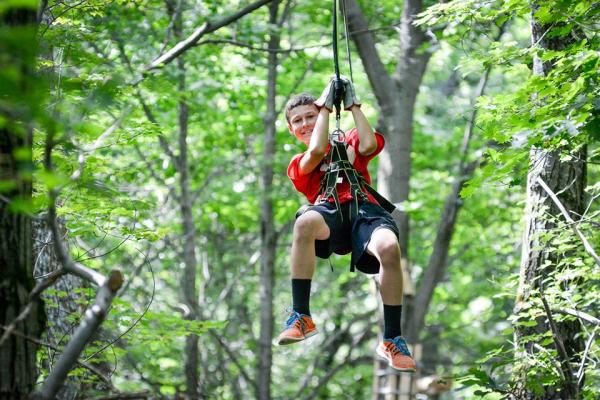 Bristol Mountain Aerial Adventures, photo provided by Visit Finger Lakes
Biking events throughout the Finger Lakes region that feature epic courses, new fields, legendary professional racers, top competition, and huge bike parties. 
Hot air balloon rides in around Auburn and Skaneateles.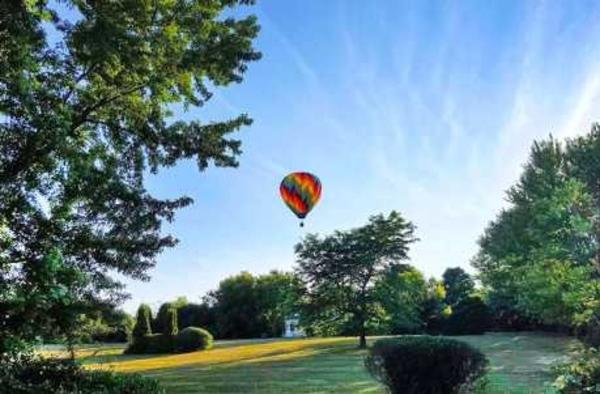 Finger Lakes Ballooning, photo provided by Tour Cayuga
Learn how to scuba dive with Finger Lakes Scuba, a full-service snorkeling and dive equipment retail store offering all levels of scuba certification, specialties and local diving trips in the Finger Lakes and Lake Ontario.
Offering scenic seaplane tours of western New York's Finger Lakes region and wine country from our base on Keuka Lake.
At over 950 miles in length, the Finger Lakes Trail system runs through several counties in the Finger Lakes region. 
Watch motorcross racing, arenacross and kart racing from April to October, or try a lesson.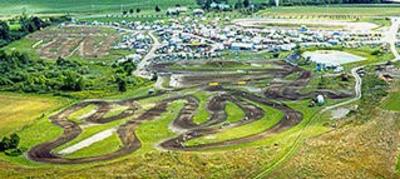 Frozen Ocean Motorcross Park, photo provided by Tour Cayuga
Greek Peak Outdoor Adventure Center
If you're up for a challenge – and a breathtaking good time – the Outdoor Adventure Center at Greek Peak Mountain Resort is ready to deliver, with enough adrenaline-pumping excitement and adventure to make it a memorable experience for the whole family. Step into nature as you tour our majestic mountain on the Nor'Easter Mountain Coaster. You control the speed in the two-person car, up to 28 mph, as you climb the mountainside, cruise over the peak, navigate pitches and turns, and enjoy an exciting descent through the forest.
Keuka Watersports is Keuka Lake's premiere boat and jet ski rental source. Offering the best ski boats, pontoon boats, deck boats, jet skis, kayaks, stand-up paddle boards, and sailboat rentals.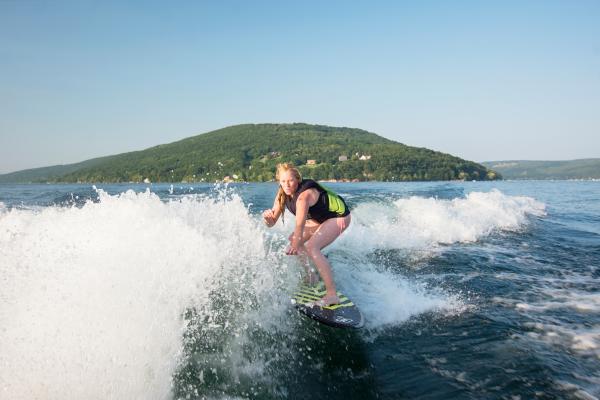 Keuka Watersports, photo provided by Corning & the Southern Finger Lakes
Letchworth State Park is one of our region's crown jewels. The park spans 14 thousand acres along the majestic Genesee River. Its stunning scenery, gorges, miles of trails, swimming pools and facilities make it a perfect year-round destination. 
Offering balloon rides throughout the Finger Lakes, Genesee Valley and Letchworth Park areas. Also offering tethered balloon events and long-term promotional programs, school programs, and Flight Training.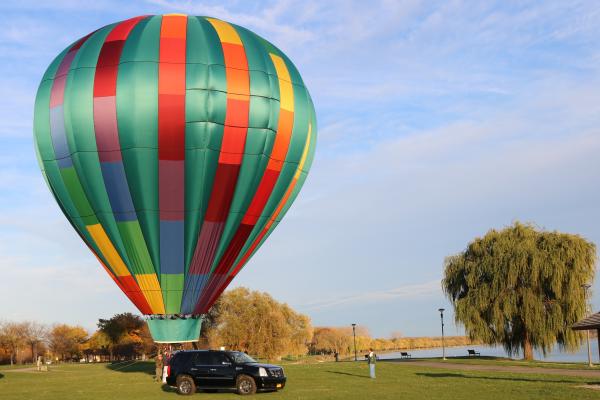 Liberty Balloon Company, photo provided by Livingston County Area Chamber of Commerce & Tourism Promotion Agency​
Test your wits as you attempt to escape from themed rooms within 60 minutes using problem- and puzzle-solving skills.
The National Warplane Museum is dedicated to the restoration, preservation, display and flight of aircraft of the World War II and Korean War eras, as well as the recognition of all United States military personnel for their service and sacrifice. The museum features an impressive vintage aircraft collection, historical displays, historic aircraft rides, an annual airshow, and is home to ''Whiskey 7'', a restored WWII C-47.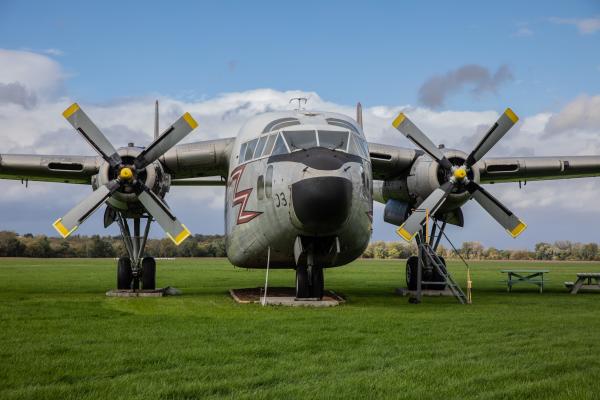 National Warplane Museum, photo credited to Steve Shoemaker, provided by Livingston County Area Chamber of Commerce & Tourism Promotion Agency​
Rolling Wheels is one of the most storied speedways in New York State. 'The Fast Track' is home to DIRTcar Big-Block Modified, 358-Modified, Sportsman Modified and the World of Outlaws Late Models and STP Sprint Car Racing every summer and fall.
The first and only Cable Wake Park in the northeastern United States, the Roseland Wake Park on Muar Lake lets riders hit various ramps and rails throughout the lake, and can be used to train beginners before hitting the Finger Lakes, or for advanced wakeboarders to try a different kind of ride.
Roseland Wake Park, photo provided by Visit Finger Lakes
Skydive Central New York is Central New York's premier professional skydiver training facility, offering safe and fun tandem skydives. 
Go back in time with live jousting reenactment shows and more at this Elizabethan Renaissance Festival in Sterling, N.Y. Set in a shady forest with more than 100 live shows daily, family games, fine arts, crafts demonstrations, and refreshments.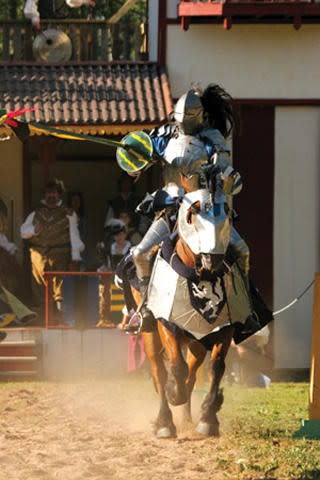 Sterling Renaissance Festival, photo provided by Tour Cayuga
Feel the speed as you watch dirt modified stockcar racing at Weedsport Speedway - also the home of the Hall of Fame and Classic Car Museum.