Beautiful ways to log your Steps
Looking for ways to experience the Finger Lakes' Brave Women, both past and present while getting in your steps for the 100K? We've got some ideas to get you started. Tracey Bachta crafted these wonderfully fun, unique and engaging itineraries.
Click on the name of an itinerary or the image below to jump to its start!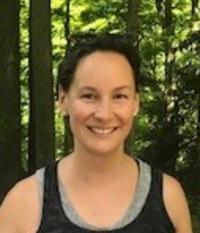 Tracey Bachta, CTIS, LMT Tracey is a freelance contributor to the Brave Women Campaign. She, most recently, organized tours for one of our local women owned businesses, Onondaga Coach Tours. While there, she received her CTIS Certification through the American Bus Association online program with Indiana University. Previously, Tracey worked as an Advertising Sales Representative at The Citizen, in Auburn and Fox Television, in Syracuse. Tracey is also a Licensed Massage Therapist with an office on South Street with Dr. Goff Chiropractic. She resides in Auburn with her husband and two children. "I'm so excited to develop these itineraries because I have a passion for exploring the Finger Lakes, and especially in supporting Women-owned businesses. We live in such an amazing region with so much women-empowerment history that fuels the women-businesses owners of today. Visiting these historic locations while supporting women-owned businesses is good for the heart, mind and the soul. I hope you enjoy the ideas I've put together for you."