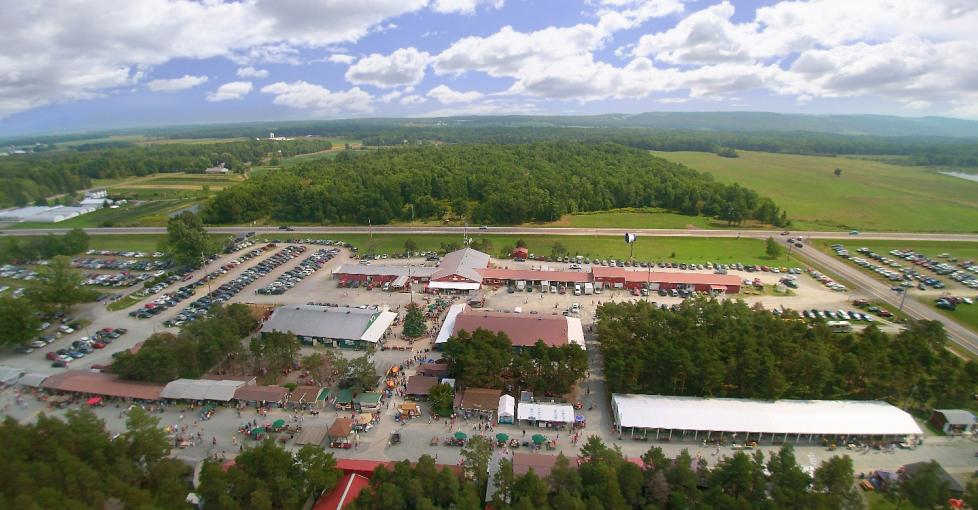 Summer in the Finger Lakes means a lot of things – boating, hiking, wine tastings on the patio, anything to stay outside and soak up the sun. It also means farmers markets in the region are bursting with the best and freshest produce around. And there are few things more joyful in life than lazily wandering through a farmers market on a sunny Saturday (or Sunday) morning...
Residents and visitors alike have been browsing the stalls of local vendors at the Rochester Public Market since 1905, making it one of the oldest public markets in the country. Explore over 300 vending stalls offering local produce, handmade goods, ethnic delicacies, and specialty items. Inside the permanent indoor market, vendors sell ethically raised meats and seafoods, specialty coffees and baked goods, and more. You can grab a bite to eat anywhere, but you would be remiss if you didn't try the local favorite, Juan and Maria's Empanada Stop, "home of highly addictive Spanish foods."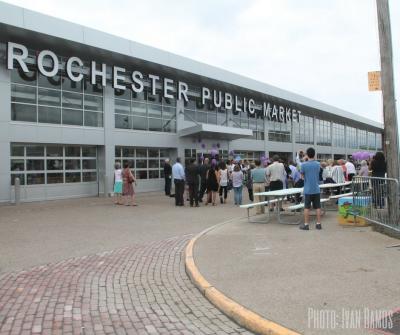 At the Ithaca Farmers Market, they take local seriously. Their member-run cooperative boasts over 160 members who grow or produce their products within 30-miles of the market's pavilion. This year-round market highlights several locations, inside and outside, as well as a variety of community-centric events, making it much more than a typical market. You'll find a full spread with something for everyone — baked goods and beverages, fresh produce, free range eggs, meat and cheese, specialty foods, and fine art and crafts. Choose from a variety of eat-on-site or take-out options, enjoy a picnic on the grounds, or pick up fixins for a meal at home.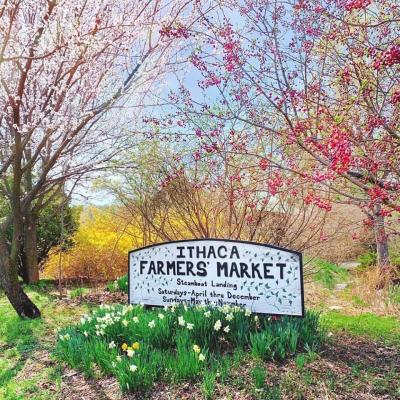 The Windmill Farm & Craft Market was the first farm and craft market in upstate New York. Now in its 30th year, The Windmill serves as an outlet for local producers and craftsmen with nearly 200 shops. Browse clothes, collectibles, beauty products, hand crafted goods, and more. They also have an abundant selection of local produce and pre-made foods, like the mouthwatering Gramma's Butterflied Potatoes. There's no need to rush through your time here! Many folks start the day at The Windmill with a hearty breakfast, pick up some fresh produce then set out to explore the many shops. Later, take in a free show, and have a relaxing lunch in the mini pine tree forest.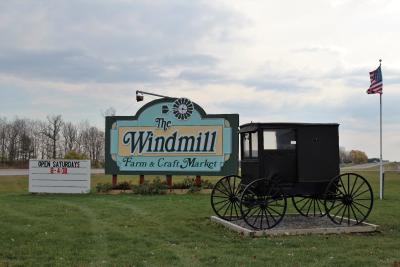 Aurora Farmers Market, Wells College Boathouse (Route 90), Aurora, NY 13026
Along the glistening shores of Cayuga Lake lies the quintessential Americana village of Aurora. For all the idyllic scenery, Aurora was identified as a food desert in the early 2010s, meaning residents lacked regular access to fresh fruits and vegetables. Enter the Farmers Market in 2014. Located in the Wells College Boathouse, the market provides the community with access to local farmers and fresh produce, as well as live entertainment and various craft vendors. With the best views and the best local goods, what's not to love?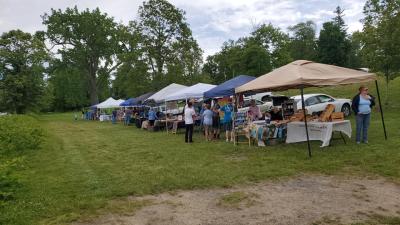 For some, Joseph's Wayside Market is a convenient pit stop to stock up on ice and beer. For most, one of the largest open-air markets in the Finger Lakes is more - so much more than a quick stop. The classic layout is reminiscent of days gone by, and provides a variety of fresh seasonal plants, specialty gourmet groceries and baked goods, rustic patio furniture and more. The market also includes an on-site bakery, greenhouse, and wine shop. The family-owned and -operated business is in its second generation and has been serving the community since 1955.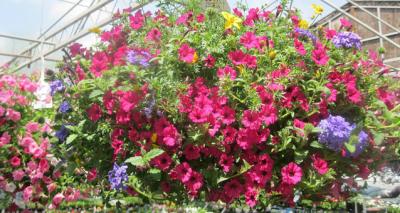 Wherever you are in the Finger Lakes, there's a farmers market close by ready to serve up the best produce and handmade goods our region has to offer. Now through autumn you can be assured of finding fresh, local fruits, vegetables, and products to satiate all your senses.