WOMEN ARE MAKING A SPLASH IN THE FINGER LAKES CRAFT BEER INDUSTRY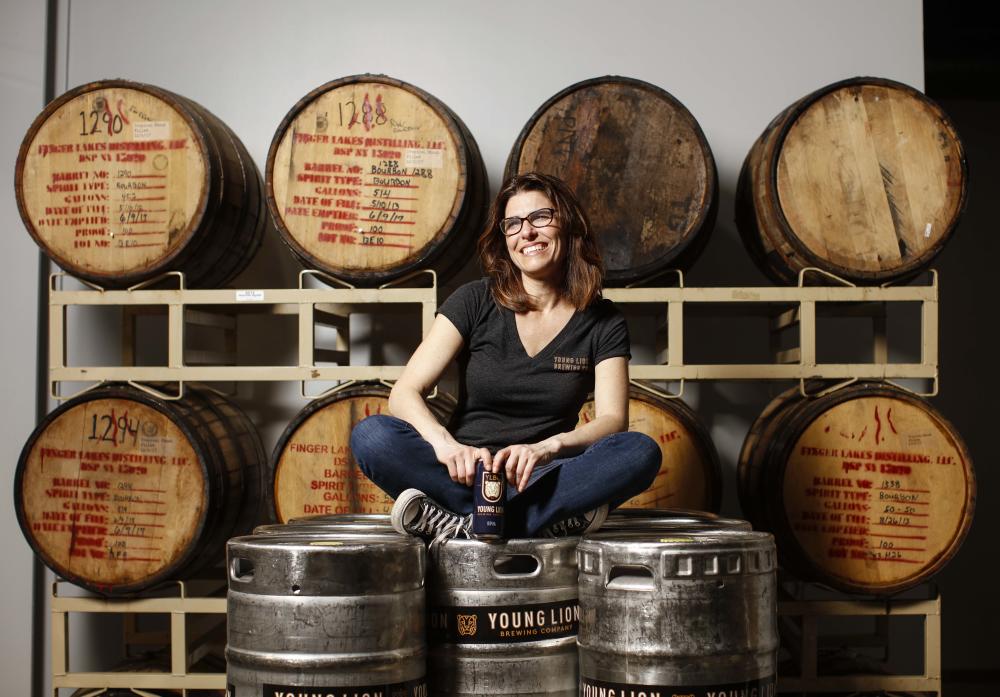 For centuries, men have dominated the craft beer industry, both in the production and consumption of brews around the world. But the trend has shifted in the past several years. Not only are more women embracing the passion of craft beer, but there are more and more female brewery owners and brewers. Organizations like the Pink Boots Society, which celebrates women in the beer industry, have helped build a sense of loyalty and support for the community.
The Finger Lakes region, best known for its wine-making, is no stranger to the booming craft beer industry - and women are more involved than ever. To celebrate, many of the local breweries participate in Pink Boots Brew Day, inviting women to come to the brewery to help brew a special beer. In Auburn, Brave Women FLX has partnered with Prison City Brewing Company and other local organizations to present Brave Brews Fest - a weekend-long celebration of women and craft beer.
Brave Brews Fest
The second annual festival kicks off on Friday, March 3, with the Pink Boots Brew Day at Prison City Brewing Company. In addition to tossing some hops into the brew kettle, participants will also enjoy beer tastings and pairings, special guests, games, and more. The activities continue throughout the weekend with a special tour at the Seward House Museum, yoga, ice carving, live music, and the popular Fire & Ice Festival. 
For more information on the festival weekend, visit BraveBrewsFest.com.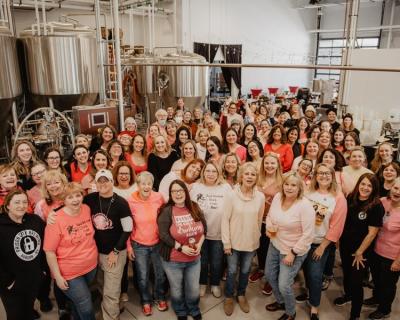 More Women Impacting the Finger Lakes Craft Beer Scene
Kristen Slocum @ Lunkenheimer Craft Brewing Company
When Kristen Slocum and her husband Derric opened Lunkenheimer Craft Brewing Company in August 2014, they became the first licensed brewery in Cayuga County since Prohibition. Since then, the couple has seen great success both in their Weedsport community and across the state. They've moved to a bigger, better location, and most recently won four awards at the 2022 NYS Brewers Conference, including the prestigious Governor's Cup.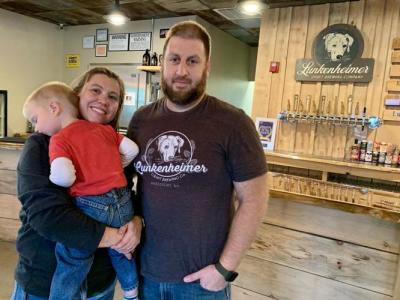 Image from Auburn Citizen
Dawn Schulz @ Prison City Brewing Company
If you are familiar at all with the Finger Lakes craft beer scene, you know Dawn Schulz. Together with her husband, Marc, Dawn co-owns Prison City Brewing Company in Auburn, New York. From humble beginnings in 2014 using a 3.5-barrel brewing system, Dawn has helped Prison City grow to be one of the most beloved brands in craft beer across New York State. Nine years later, the couple owns two locations and now brews on a 20-barrel system. Dawn remains one of the chief advocates for the craft beer industry, and her passion shows through the success they've achieved.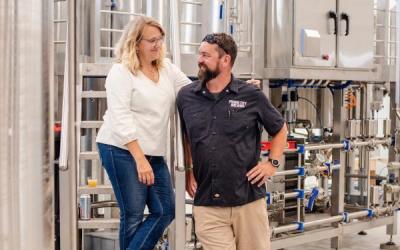 Nicki Forster @ Strangebird
Nicki started her career in beer at Rohrbach Brewing Company in Rochester. After five years of experience, she was ready to start brewing for herself, so she made the move to Strangebird, also in Rochester. Since joining the team, Strangebird has won 4 medals from the NYS Brewers Association for their beers and was also named NYS Craft Brewery of the Year in 2022.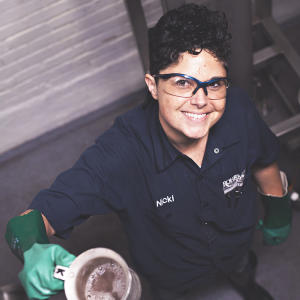 Colleen Lieberg @ WeBe Brewing Company 
After years of homebrewing together, Colleen Lieberg and her husband Daniel decided to take the plunge and open their own brewery. In March 2018, WeBe Brewing Company opened in Geneva, where Colleen and Daniel share responsibilities brewing and running the business. It was important to them to plant their roots back where they grew up - in the heart of the Finger Lakes.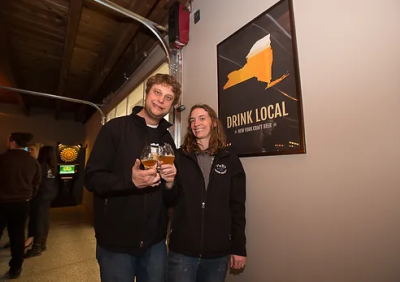 Image from WeBe Brewing
Jennifer Newman @ Young Lion Brewing Company
As both the CEO and Co-Founder of Young Lion Brewing Company, Jennifer has also been making waves in the Finger Lakes. She first dabbled in homebrewing before realizing that wasn't her specialty. Instead, she was destined to be the owner and is proud to bring more female faces and representation to the brewing world.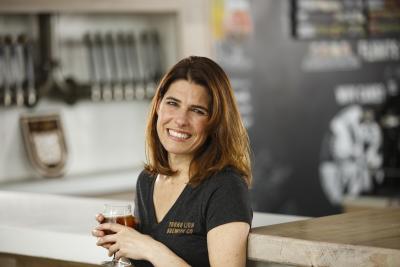 More Brave Women Breweries in the Finger Lakes
New York Beer Project (Beer Hall) - Victor, NY
Summerhill Brewing - Locke, NY
Wagner Winery & Brewery - Lodi, NY