Farm-to-Table Fall Flavors
As the seasons shift and the heat of summer gives way to the cooler crisp air of Autumn, it's a great time for a fun fall adventure in the beautiful Finger Lakes region of New York State. This is an area full of farms boasting fresh produce galore, and wonderful restaurants that feature them. A visit here will feed your sight with the breathtaking colors of the season, your taste with the delicious local food, and your scents with the smells of apples, ciders and other treats of the season.  
DAY ONE
Start your adventure in Syracuse! This city is an urban destination offering whatever type of accommodation you're looking for. Pick the perfect place to spend the night and get plenty of rest, because you're in for a busy day tomorrow!
DAY TWO
Explore historic Armory Square of Downtown Syracuse. With a wide variety of restaurants and shops full of local flare, it's a trendy spot and the place to be. The neighborhood is easily walkable and enjoying a leisurely browse is half the fun.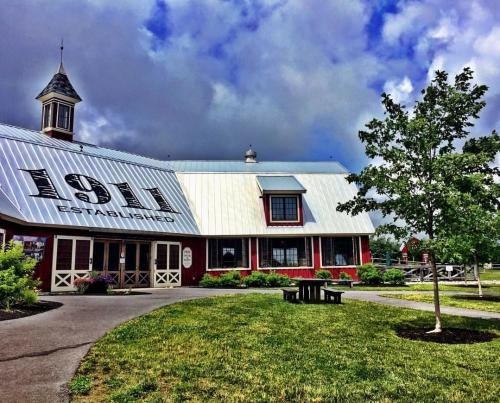 Enjoy breakfast at Modern Malt, where the restaurant and culture provide a unique experience that brings a modern twist to the classic American Diner. Funk 'n Waffles offers a menu featuring an assortment of waffles, ranging from traditional buttermilk to not-so-traditional waffles topped with pulled pork. And after indulging in appetizing meals made with local and organic products, your tummy and tastebuds will be happy you came!
Fall time is apple time in New York State, and Beak & Skiff has apples galore! Voted #1 Apple Orchard in the Country by USA today, this fifth-generation family-owned orchard began in 1911 when an onion farmer and a dairy farmer joined forces. Today, Beak & Skiff offers apple picking, a cidery and distillery, and the 1911 Tasting Room where you can enjoy tastings of their wines, ciders and spirits, as well as delicious homemade treats from their bakery and café.
But the fruit-picking doesn't stop at just apples: Have you ever tried u-pick strawberries in Autumn? A partner on the Finger Lakes Sweet Treat Trail, Strawberry Fields Hydroponic Farm is an experience like none other!  Strawberries grow from May to October in special containers up off the ground, making them easy to pick (and maintain their freshness). This particular setup allows the strawberry patch to be handicap accessible. When you've gotten your fill of berries, come inside and browse their market for homemade jams, salad dressings and local gifts.
For a perfect palate pleasing experience, take a tour of the Finger Lakes Sweet Treat Trail. The 20 stops along the trail include  farmers' markets, bakeries, farm stands, stores, ice cream stands, u-picks and cafés, all featuring locally grown or produced sweet treats.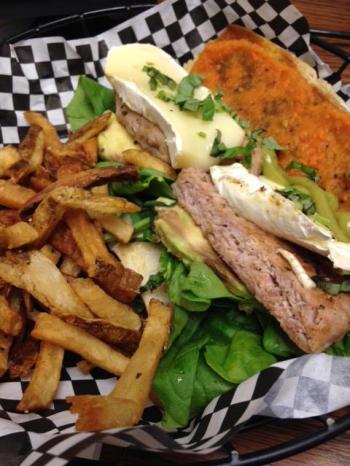 Head over to Downtown Auburn and discover the sparkling mosaics, colorful murals and impressive sculptures as you walk the Auburn public art trail. Follow the trail on your phone with a downloadable map, or you can grab a print map from the NYS Equal Rights Heritage Center & Auburn NY Visitor Center.
Eat like a local at one of the many downtown restaurants. Prison City offers a great atmosphere and has an on-premises brewery, home to nationally award-winning beers and serving high-end pub and comfort food with a focus on locally sourced ingredients. Lavish Lounge is a relaxing and charming place serving authentic Jamaican and/or American cuisine in a contemporary setting. If you're in the mood for pizza and lighter fare with an artful backdrop and live music, Moondog's Lounge is the place for you!
Settle in for the evening at one of Auburn's downtown hotels. Hilton Garden Inn offers chic décor, custom-designed beds and an on-site restaurant and wine bar. Holiday Inn, recently fully renovated, offers large rooms and two restaurants.
DAY THREE
After breakfast at the hotel, head over to Ward O'Hara Agricultural & Country Living Museum. Travel back in time to the turn of the century and experience what Fall harvest was like in days gone by. Explore farm life in the 19th and 20th centuries. Get hands on and touch and see tools made throughout the years that span farming's greatest changes.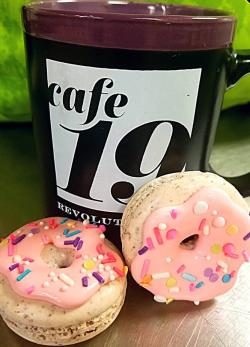 Get in touch with nature and appreciate the beautiful Autumn scenery with a hike or drive through the Montezuma Wildlife Refuge, a wildlife preserve that encompasses 10,000 acres of swamps, pools and channels and is a stopping point for migratory birds. A designated National Natural Landmark, it is an incredible example of undisturbed woodlands.
Satisfy your appetite in Seneca Falls. Café XIX, named after the 19th amendment, honors the matriarchs of the women's suffrage movement – a history with important roots in Seneca Falls. You will be delighted with the made-from-scratch meals of delicious burgers, sandwiches and soups. Locals love Parker's Grille & Taphouse, a great little tavern serving pub food with class and offering  an extensive local beer list.
Before heading home, work off your lunch and enjoy this beautiful time of year with a stroll on the Cayuga Seneca Canal Trail. The corridor is lined with trees and features a stone-dust trail that is a pleasure to ride, walk or run. Free of obstructions, the path allows you to take in the sights, sounds and scents of the season.