SUPPORT THESE LOCAL, WOMEN-OWNED SHOPS ALL YEAR LONG

It's no secret that December is the biggest shopping season of the year. With all of the religious holidays, people flock to the stores to buy gifts for their loved ones. And while it may be easy to click "buy now" on that item from the online chains, shopping at a locally-owned business means so much more. Not only are you getting a more valuable experience by perusing handcrafted, unique items, each dollar you spend goes back into the local economy. Plus, every product sold at a small business truly makes a difference and keeps them in business.
With the busiest shopping month behind us, it is important to remember that these shops operate all year long, not just around the holidays. And while December is the busiest month for many businesses, January and February are slower than normal. So make one of your 2023 resolutions to shop at more locally-owned stores. Here are a few that can't wait to see you!
Eclectic Shops with Something for Everyone
If you are the type of person who likes a bit of variety when they shop, check out Artizanns in Naples, NY. The gift-gallery features products from hundreds of Finger Lakes artists. It's the type of store where you walk in not knowing what you are looking to buy. Instead, you let the store tell you what you want to buy.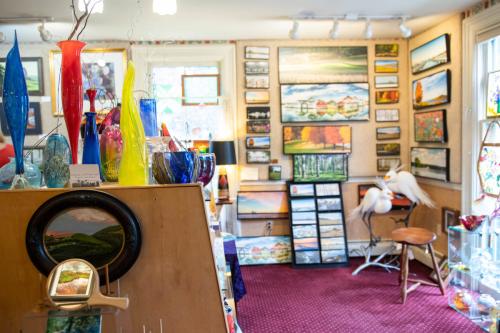 Artizanns
Similarly, Artistic Impressions in Auburn's Willard Memorial Chapel is a gallery and gift shop combined into one. Not only does the shop feature a wide variety of artwork, there are sections dedicated to the area's unique history, featuring many of our beloved brave women.
A visit to DROOZ in Skaneateles is not just a shopping trip; it's an adventure. Shoppers will delight in reading the cheeky giftables, smelling the candles, admiring the jewelry, and playing with the toys.
For even more eclectic shops featuring a variety of artists, visit Skaneateles Artisans, South Shore Artisans in Fair Haven, Stomping Grounds in Geneva, or Suzy Q's in Auburn.
For the Collectors
One person's trash is another person's treasure - and these antique shops prove that every day. Grandma Jaree's Emporium in Auburn is a treasure trove of a co-op, featuring antiques, vintage collectibles, books, jewelry, clothing, furniture, and more. Likewise, visitors always enjoy perusing the assortment of dishes, jewelry, and other collectibles at Brown Dog Antiques in Skaneateles.
Music lovers will rejoice as they browse through 13,000 square feet of records, vintage items, clothing and more at Record Archive in Rochester.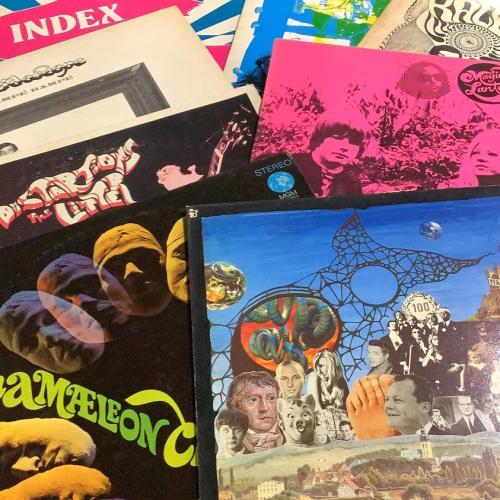 Record Archive
For the Environmentalists
Sometimes shopping can produce unnecessary waste - particularly when it comes to packaging the items sold. But there are a few women-owned local businesses doing something about it. Both The Savage Homestead in Skaneateles and Reuse Refuge in Auburn are owned by two women trying to make a difference in this world. Both shops focus on products that are environmentally-friendly, sustainable, and low-waste. Shop local and do good at the same time.
For the Fashionable 
Dress to impress with an outfit  purchased at Emma + James in Skaneateles. But don't forget that accessories make the outfit! At Earthly Possessions Boutique in Geneva, you can browse a curated selection of jewelry, handbags, and other accessories.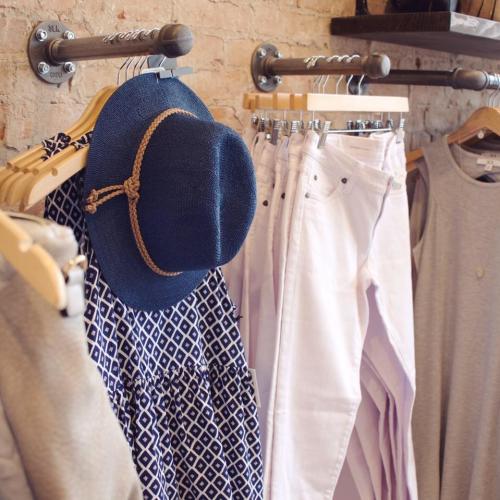 Emma + James
Remember, stylish looks are both for you and for your home. To find the best in home decor, venture to CV Designs Boutique in Seneca Falls, Nest 58 in Skaneateles, and Aubergine Table in Canandaigua.
For the Foodies 
What do you get for the person who has everything? Food! Especially locally grown/made food products. Food gifts are sure to satisfy any recipient, and are a great way to showcase the local culture. 
Luciana Torous, owner and founder of 3 Leaf Teas in Auburn imports her matcha directly from Japanese farms before blending them into the most interesting and unique flavors. (Birthday Cake Matcha, we're looking at you!)
Got a sweet tooth? Gretchen's Confections in Auburn has just what you need - handmade artisan chocolates. While you're there, be sure to try the Harriet Tubman truffles. Made with honey caramel and milky white chocolate ganache, the butterfly-shaped sweet was created to honor the brave woman.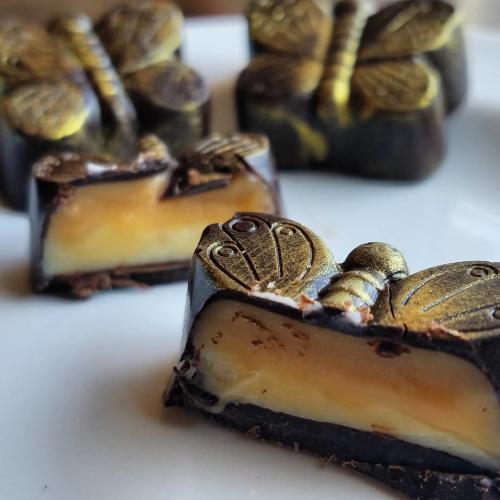 Gretchen's Confections
Scratch made cookies. Cream puffs. Whole grain bread. Pastries. At Fly-By-Night Cookie Company in Fair Haven, you'll have a difficult time narrowing down just what delicious dessert you want to purchase. We won't tell anyone if you eat a goodie on the drive home.
For a mix of all things delicious, you have to visit Local Palate in Phelps. The shop sources almost the entire inventory within 100 miles - so you are getting the freshest and most local selection of meat, cheese, craft beer, produce, and more.
Celebrating its bicentennial this upcoming year, New Hope Mills in Auburn is both a store and a café. So it's the perfect spot to pick up some locally-sourced food and grab a bite to eat. Treat yourself to some of their famous pancakes.
Women Owned and Women Made
Last but definitely not least, no Finger Lakes shopping trip is complete without a visit to Woman Made Products in Seneca Falls. The shop is a colorful collection of all things women-centric. Clothing, books, candles, jewelry, home decor, etc. There is so much to browse - and it's all made by women.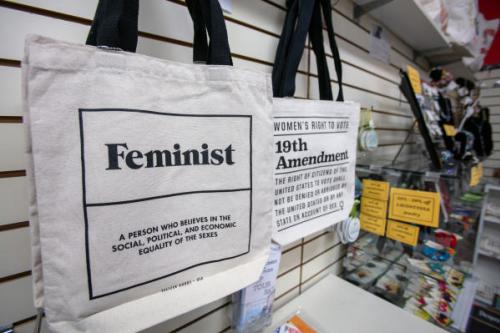 Woman Made Products